Planning a holiday to Phuket?
Whether you're looking to relax and unwind or kick back and party, a holiday in Phuket won't disappoint. All you need to do is compare deals to find the best holiday for you.
Key points
Want to save a bundle on your holiday to Phuket? One of the best ways to get a cheap holiday is to book up nice and early
On the other hand, a last-minute holiday to Phuket could result in a steal. However, availability will likely be scarce
Comparing holidays with GoCompare can highlight some amazing prices. If you're keen on saving time and money, why not give it a whirl?
Found just off the south-west coast of Thailand, Phuket is the largest island in the country. The overall province of Phuket also includes over 30 smaller islands that surround it, making it a hugely popular destination for holidaymakers the world over. 
If you happen to be one of those holidaymakers, congratulations – you're in the right place. So, crack open a Singha (or a Phuket Beer if you're really in the mood) and read on for the ultimate lowdown on holidays in Phuket.  
Holidays in Phuket 
With so much to do and see in Phuket, knowing how to arrange the holiday itself can be a real head-scratcher. To help make the booking process as pain-free as possible, here's two great options that are worth considering with convenience and ease at the core. 
Package holidays to Phuket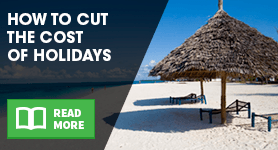 Package holidays in Phuket are a great way book up your trip with as little hassle as possible. After all, why get stressed out organising a trip that's designed to relieve stress? With flights, accommodation and transfers commonly included in the bundle, Phuket package holidays are ideal for those looking to get their entire excursion sorted in one go. 
While they're undoubtedly easier, Phuket holiday packages can also work out cheaper than booking up each element on its own. Travel agents are commonly eligible for lower industry rates than aren't available to the average person on the street, which they can then pass on to you. Proof that ease doesn't always mean expense. 
Another perk of the package is that you only have one company to go to if things go wrong along the way. And package holidays typically come with ATOL/ABTA protection as standard, ensuring you're covered in the event that anything does go wrong before, during or after your stay. 
All-inclusive holidays to Phuket 
When it comes to R&R in the sun, nothing quite compares to the carefree atmosphere of an all-inclusive holiday. Phuket is no different, and all-inclusive holidays in Phuket are a popular option for tourists looking to kick back and indulge in island life. 
Phuket all-inclusive holidays typically include all the food and drink from the moment you check in. Whether you're feeling a few extra cocktails at the pool or fancy going toe-to-toe for another round with the breakfast buffet, the world is your oyster.
While it can be a little more expensive initially, all-inclusive is the perfect way to turn financial distress into financial de-stress. If you have a healthy appetite and plan on indulging in food and drink while you're away, it can prove very cost-effective indeed. You don't even need to worry about carrying cash during your stay. 
Did you know...?
It's illegal to tread on a bank note. The currency features the face of the late King Rama IX, so standing on bank notes is considered disrespectful, as the feet are regarded the lowest part of the body.
It's also illegal to drive without a shirt on or leave the house without any underwear, so be sure to pack lots of tops and plenty of pants.
Things to do in Phuket 
If the name of the island seems to ring a bell, it's not without reason... Phuket was one of the many sites in Thailand devastated by the tragic Boxing Day tsunami of 2004. Thankfully, the island has made a miraculous recovery, and is a thriving tourist hotspot once more. Today, Phuket is back in business, it's business as usual and business is good. 
Phuket's Big Buddha statue is one of the most famous landmarks on the island. The imposing monument itself towers over the island, keeping a watchful eye over Phuket at 45 metres tall. Offering panoramic views of the island, the site itself makes for a great lookout post for the concrete colossus, and doubles up as the perfect spot for tourists seeking a real postcard snap of the isle.
Another worthy landmark of an entirely different ilk is the famous James Bond Island. The eye-catching island features prominently in Roger Moore's second Bond movie, The Man with the Golden Gun. The region itself also features in Tomorrow Never Dies starring Pierce Brosnan. The Bond boat tours are said to be the second most popular activity in the region, narrowly being pipped to the post by...Phi Phi Island!  
Tours of Phi Phi Island are the most popular activity in Phuket for a reason. A day trip to the island typically involves everything from tropical fishes to delectable dishes, with plenty of swimming, snorkelling and speedboats in between. It was also the setting for Leonardo DiCaprio movie, The Beach. Marrying excitement with relaxation, these tours are a great way to see the sights and sample the delights up close and personal.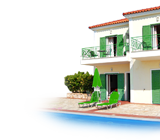 Speaking of tours, if the idea of following a tour guide leaves your rolling your eyes, you can always bypass the traditional approach and do your own tour of the region. Island hopping is one of the most common tourist activities. The close proximity of the surrounding islands makes it a popular choice for those that want to experience the overall Phuket flavour. 
More things to do in Phuket 
As far as beaches go, you won't be left wanting in Phuket, with over 40 sandy shores to choose from. Hat Bang Thao is one of the longest beaches in Phuket and is particularly popular and with visitors. A true holiday haven where turquoise waters caress pearl-white sands, Hat Bang Thao is the perfect place to get reacquainted with your inner beach bum. 
With so much tranquility, it's only fitting that there's plenty of wild activities to balance out the peaceful Ying with a healthy dose of Yang. The options are as wide and varied as the island itself and a veritable pick 'n' mix of pursuits: from deep-sea diving and kayaking to surfing and bungee jumping. Meanwhile, if you're looking for something a little less interactive, Thailand is world-famous for its Muay Thai kickboxing. Events are commonplace in Phuket and a great way to enjoy some immersive local sport. 
If extreme sports aren't your bag, there are still plenty of ways to get your thrills on the island of Phuket. The nightlife alone offers enough action to rival Arnold Schwarzenegger's acting CV, with the famous Bangla Road a must for anyone that enjoys a drink, a dance or a party. From go-go bars and cabaret shows to live bands and international DJs, Bangla Road has it all. 
If the taste of Thai alcohol does tickle your taste buds, you can even take a visit to the Chalong Bay Rum distillery. Whether you're curious about how the rum's made, or just thirsty and looking for something to do, the distillery is a great choice that you won't regret. Guided tours include a tasting session and a refreshing Chalong Bay Mojito - what better way to stave off the Phuket sun? 
Compare cheap holidays to Phuket, Thailand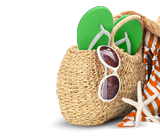 One of the primary concerns of British holidaymakers planning a trip abroad is, of course, the overall price of the trip. A poorly planned getaway can ultimately leave you scraping the barrel while you're away and paying in loose change long after you've returned. Luckily, GoCompare is well equipped with cost-cutting tips and bill-busting tactics. 
One of the simplest ways to lower the cost of your holiday is to get in early with an advance booking. Firming up your trip ahead of time can often result in an early-bird price, likely to be cheaper than the same booking made later on. 
Flying in the face of that theory is the complete opposite approach. Last-minute holidays to Phuket could be a great way to get a late bargain if you've missed the early-bird window. However, there's no guarantee that holidays will be available, so there's an element of risk involved. Nevertheless, it's an option for those that wish to take a gamble on cheap Phuket holidays. 
Whichever avenue you ultimately decide to go down, remember the golden rule of booking: always compare your options! A simple comparison with us can instantly highlight some great cheap Phuket holidays in moments, while it can also offer up options that may have flown completely under your radar. 
By Martyn Grant