Find a fab ferias by comparing holidays to Portugal!
Cheap, luxury, villa, all-inclusive and… golf? Compare holidays in Portugal to hopefully find your ideal vacay.
Key points
You can get your hands on a bargain holiday in Portugal by being flexible with your travel dates, avoiding peak season and comparing holidays with a site like ours!
Portugal is well known for its golf courses, so if that's your thing then you'll be happy as Larry basking in the sun on one of Portugal's many fairways
With good weather year-round, the best time to go to Portugal would be outside of peak times, or in the autumn or spring if you want to avoid the hottest summer months
Portugal is a country in south-western Europe, bordered by Spain to the east and north, and the Atlantic Ocean in the west and south.  
Its capital city, Lisbon, is thought to be older than Rome. In fact, it's the second-oldest European capital, after Athens. Portugal is famous for its custard tarts, Port wine and golf.  
There's lots of different types of Portugal holidays to compare, so let's get stuck in!  
Cheap holidays in Portugal 
Our number-one top tip for getting cheap Portugal holidays is to GoCompare! By comparing Portugal holidays, you can view the cheapest trips that suit your needs, and filter the results by things like budget, star rating and board type.  
Try to be flexible with your travel dates, as holidaying during the low season could save you money on your flights and hotel room.  
You might also be able to save yourself a few quid by booking an early-bird or last-minute holiday to Portugal. If hotels and airlines have spare rooms and seats left over, they might reduce their prices because a little money is better than empty rooms and seats.  
Before you book any hotel, check that's it's not undergoing maintenance or renovation works during your stay, as it could be disruptive. 
On that note, don't forget about your travel insurance! If things do go wrong, you'll have peace of mind knowing that your travel insurance is there to help you out and you won't have to splash out loads of cash. 
For a cheap and cheerful holiday, take a look at Hotel Portugal, with its central Lisbon location, or HF Tuela Porto, which works as a great base to explore Porto.  
Villa holidays in Portugal  
If you're going on a Portugal holiday with half of your family tree or with a large group, booking a villa might be more cost-effective than having individual hotel rooms.  
With a villa, you can split the cost between all of you, and it also means you can stay all together, rather than being scattered around a hotel.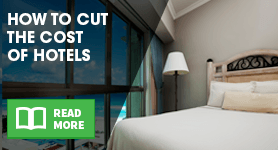 Vilar do Golf by Diamond Resorts is a villa village near Faro, with a range of pools, bars, restaurants and a spa to keep you fed, watered, relaxed and entertained – what more could you need? 
Salema Beach Village, situated a 27-minute drive from Lagos, is another villa resort that offers a range of on-site facilities, like a pool and bar, which is ideal for accommodating large groups.  
All-inclusive holidays in Portugal 
If you want breakfast, lunch, dinner and drinks included in the cost of your hotel, an all-inclusive Portugal holiday is the way to go!  
Most hotels in Portugal will offer all-inclusive as an option, but if you wanted a bit more freedom, your other board options include: 
Half-board – breakfast and dinner. 
B&B – bed and breakfast. 
Room-only – no meals are included in the price of your room.  
Self-catering – your room or villa will have kitchen facilities for you to use.  
When choosing your board basis, consider your Portugal holiday plans. If you plan to be out and about, then room-only or B&B might be more flexible. But for those who don't plan on straying too far from the hotel, then half-board or all-inclusive might be more suitable.  
Golf holidays in Portugal 
Want to practise your swing or prove you're the master of the fairway? You might enjoy a golfing holiday! 
There are plenty of golf courses to choose from – around 90 – and Portugal was voted the World's Best Golf Destination for the fourth year running in 2017.   
Some top courses include Onyria Palmares, near Lagos; West Cliffs, near Lisbon; or Estela, just north of Porto.
Family holidays in Portugal 
For some family fun in the sun, Portugal is a top destination. Martinhal is a group of family hotels, with resorts in Sagres, Quinta, Chiado and Cascais. While each hotel has slightly different facilities and attractions, they all cater to children of all ages with kids' clubs and activities.  
Anantara Vilamoura Algarve Resort is another hotel that offers a balance between things for kids and things for parents. It's a top-notch luxury resort, with a spa, gym, a separate adult-only pool and golf course. But there's also a kids' club, creche, interconnecting family rooms and family pool.  
Five-star holidays in Portugal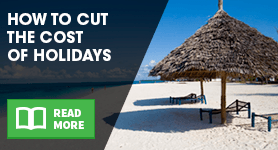 Speaking of luxury, Portugal – specifically the Algarve region – is a draw for people seeking a week or two of doing absolutely nothing (apart from sipping cocktails and the occasional swim to cool off).  
The Sensimar Lagos by Yellow is a beachfront five-star, adult-only hotel. It's in quite a remote location, but there's plenty of nearby transport into Lagos. It's aimed at couples, and has restaurants, a spa, a bar, TV lounge, two outdoor pools, an indoor pool, a quirky layout to keep you on your toes, and a bathtub that's viewable from the bedroom – wahey! 
The Alltis Belem Hotel & Spa is another luxury hotel in Portugal, near the Tagus River with a bar, spa and a Michelin-Star restaurant.  
The Yeatman is a swanky hotel in Porto, overlooking the city, with a huge collection of Portuguese wine.  
Other five-star hotels in Portugal include Enotel Lido Madeira, Pestana Porto Santo, Aqua Village Health Resort & Spa and the Convento do Espinheiro Hotel & Spa.  
When's the best time to go to Portugal? 
Portugal has year-round great weather. In the summer, June to September, Portugal is hot and dry, so if you like the heat then this would be the best time for you to go.  
In July and August, Portugal tends to get busy, especially around the beaches... So consider going in June or September to make the most of the summer weather, with less crowds.  
If you want to explore or do any vigorous activity, cooler months like May and October may be better. 
Most of Portugal's rain falls in the winter, but there can be dry winters with rainfall in May and June.  
Portugal is hugged by the Atlantic Ocean, so sea temperatures aren't as hot as they might be elsewhere in the Med. The interweb says the sea's pretty warm, but we'd slightly disagree and say it's chilly, but refreshing.  
Things to do in Portugal 
Depending on where you go, there's lots of different things to do in Portugal. Here's a list of some of Portugal's top attractions, to give you a few ideas:  
Did you know...?
Portugal produces half the amount of cork harvested annually worldwide. Cork is impermeable, elastic, buoyant and fire resistant... but it's mainly used as a wine stopper!
World of Discoveries – Porto 
Quinta da Regaleira – Sintra 
Oceanarium – Lisbon 
Meia Praia beach – Lagos 
Castelo de S. Jorge – Lisbon  
Belem Tower – Lisbon 
Gardens of the Crystal Palace – Porto  
Park and National Palace of Pena – Sintra  
Pico Ruivo – Madeira  
Praia de Porto Santo – Porto Santo 
Museu Serralves – Porto  
Ponta da Piedade – Lagos 
Parque Aventura – Lagos  
Slide & Splash water park – near Lagoa 
As well as the beaches, golf courses, cultural attractions and historical monuments, there's plenty of water sports available to have a go at, like kayaking, jet-skiing and snorkelling.  
Rather not have to organise excursions yourself? Well, you should have no trouble finding a tour in Portugal that takes your fancy, like walking tours, 4x4 adventures or a tour of one of Portugal's cities.  
If you fancy doing nothing at all, then grab a sun lounger, slather yourself in sun cream and relax the days away – sounds alright to us!  
By Amy Smith