Compare holidays in the magical city of Prague with GoCompare
Explore the City of a Hundred Spires with our help! Compare holidays to Prague today.
Key points
A cheap holiday to Prague might involve booking a package deal for flights and hotel combined
You could book your flights and hotel separately for more independence
Prague is full of interesting historical activities, and excellent shopping opportunities
Prague is a busy, bustling city, and every year millions of tourists head over to discover its cheap beer, historical sites, and incredible shopping experiences. If you're planning on a holiday to remember, why not Czech-in to a hotel in the city centre and enjoy a stay? 
Holidays to Prague 
Also known as the Heart of Europe or the City of a Hundred Spires, Prague is quite the attraction, with a UNESCO monument, gothic architecture aplenty, and historical sites galore. 
You can explore it all with several different types of holiday. Booking it all individually is one option, but could be expensive. If you're after a more budget-friendly holiday you could take a package holiday, and a pre-booked itinerary should you feel overwhelmed by the range of activities and events on offer. 
The following information and rough prices were correct in summer 2018. 
Cheap holidays to Prague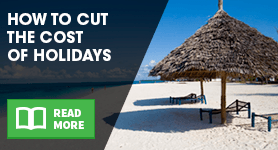 One way of getting to Prague is simply to book flights and a hotel and get out there. For complete independence, this is probably the way to go: you're not tied into any schedule, and you have the freedom to choose your hotel, your flight time, and tailor your itinerary precisely to your interests.  
This could be expensive, however. With flights often costing around £115 before you've even set off, and hotels often £100 per night, you may find that last-minute holidays to Prague are more expensive than you'd bargained for. Booking far enough ahead should bring the cost of flights and hotels down to more budget-friendly levels, but that requires some serious fore-planning. Plenty of hotels offer breakfast as part of the price of the room, which should help bring the costs of the holiday down. 
If you're looking for more affordable options, a package holiday may be your best bet. This may not include the price of the attractions you want to see, but it should consolidate the cost of the flights and hotel into one sum. So, you could get a weekend break in the La Ballerina hotel for around £480. However, this does restrict you to the flights that go with that deal, and you are tied in to the one hotel. Not all hotels offer package deals either, so you don't get the complete freedom of the city you might otherwise enjoy. 
Things to do in Prague
Prague is full of activities, from historical sites to shopping experiences. The famous historical city centre is a UNESCO World Heritage site, and hosts myriad attractions. From the Prague Castle and the Lennon Wall to the Astronomical Clock and the Petrin Lookout Tower, it's full of sites to explore.  
The Astronomical Clock is the oldest one of its kind still in operation, and features moving figurines powered by clockwork. Morbidly, a figure representing Death strikes the time every hour, and this causes three other allegorical figurines to shake their head. There is also a presentation of statues of the Apostles in doorways above the clock. On the hour, every hour, all 12 doorways open to present them. 
See also:
Flights to Prague
Prague airport transfers
At the time of writing, the clock is undergoing maintenance. It should be back in action in October 2018. 
The largest ancient castle in the world, Prague Castle is one of the city's main attractions. And with tickets costing upwards of CZK100 (about £3.40) for a visit to the castle and the various exhibitions it hosts, it's nice and cheap too. Itself a UNESCO World Heritage site, it offers fascinating tours of Czech history, as well as spectacular views out over Prague.  
For those of a more religious inclination, or those blessed (cursed?) with morbid curiosity, you could take a day trip out of Prague over to nearby Kutna Hora. Its most famous monument is the Sedlec Ossuary, part of the former Sedlec Abbey. A chapel decorated completely in bones and skulls, it's quite the spooky location. We think a Halloween visit is in order...
Did you know...?
There is a replica of the Astronomical Clock in Seoul, South Korea.
Shopping in Prague 
For a less terrifying excursion, you could always go shopping. Although similar to many other cities in terms of the kinds of shops it offers, Prague also boasts an array of more interesting shopping experiences. 
It may not have a large market hall in which to get lost, but you could try Havelska instead. The street on which the farmers sell their produce in the mornings, it switches to marionettes, wooden toys and various other keepsakes in the afternoon. 
There are also plenty of independent shops whose facades open on to the Old Town. In the knick-knack shops, you can get souvenirs of the Astronomical Clock among many other mementoes of Prague. 
If you prefer your souvenirs with more of a historical or literary angle, you can find plenty of antique bookstores in Old Town or Nove Mesto. Most notable among antiquarian bibliophiles is Antikvariat Mustek, with its gruesome collection of medical illustration prints. If you'd prefer a less dusty (and possibly less grisly) bookshop, you could look into the Globe Bookstore and Coffeehouse for a cosy experience of a coffee and a book at lunchtime.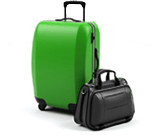 Prague Christmas market 
The lyrics to the famous carol might have Good King Wenceslas looking out on the Feast of Stephen (26th December) and giving away half his feast to a pauper. 
It's more of a legend than a reality, but there was a King Wenceslas, there is a Wenceslas Square, and you can look out into it from a Christmas market. Similar to the German Christmas markets, the ones in Prague are full of brightly decorated huts, from which craft makers sell their wares, and caterers offer piles of local cuisine to munch on. If you were so inclined, you could go shopping for hand-made souvenirs and mementoes, and then enjoy a pilsner or some medovina (honey wine), and chow down on a couple of klobasa (barbecued sausages). 
Top tips for cheap holidays to Prague 
If you're looking for a holiday to the Heart of Europe, we recommend comparing a range of deals to find the right one for you. You might want a package holiday for a more budget-friendly option, or you may prefer the complete independence of booking separate flights and hotels. 
Comparing holidays to Prague through us could help you make some serious savings – so Czech us out before you Czech into your hotel! 
By Nick Dunn