Say hello to holidays in Puerto Rico!
Puerto Rico has the weather, the scenery, the wildlife and an intriguing culture. Take a look at holidays in Puerto Rico and find out why you should visit.
Key points
Compare holidays in Puerto Rico to see what's available for certain Puerto Rico hotels, star ratings, board types
Puerto Rico is still recovering from Hurricane Maria, so your holiday there could help finance the rebuilding and clean up
To make your budget stretch, keep an eye out for early or late booking deals and avoid peak travel times!
Puerto Rico is an unincorporated US territory in the Caribbean that consists of one main island and a few smaller islands (not to be confused with the Puerto Rico resort in Gran Canaria, Spain). 
It's home to the El Yunque rainforest, Isla Verde, old San Juan, forts like Castillo del Morro and buildings like La Fortaleza. 
In September 2017, Puerto Rico was hit by Hurricane Maria, which caused massive damage and destroyed the electrical grid, leaving most of the island without power and supplies like drinking water, medicine and materials for rebuilding.  
Writing in summer 2018, electricity has now been restored to around 95% of the island; beaches have been cleared; hotels, airports, cruises and most attractions are back up and running... But do your research before you travel to make sure it's all hunky dory.  
Websites like GOV.UK and islandsofpuertorico.com can provide information and travel advice about Puerto Rico, and you can find out about Puerto Rico volunteer opportunities on discoverpuertorico.com.†
If you want an especially rewarding holiday to Puerto Rico, see if there are any volunteer programmes running there. This way you can do your bit to help it rebuild in-between relaxing on the beach and exploring the island.  
What could be better than helping a community by taking a holiday to a beautiful destination and saving yourself money at the same time? Well, um… nope, we've got nothing. 
So with that, let's dive in to all things Puerto Rico, holidays, and saving time and money.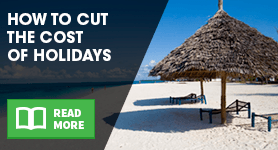 Cheap holidays in Puerto Rico 
You could save yourself time and money by comparing different Puerto Rico holiday deals with a comparison site like ours. 
By doing this, you'll be able to see what options are available for certain Puerto Rico hotels, star ratings, board types, as well as comparing Puerto Rico package holidays to find ones that suit your needs.
Booking early or late (you daredevil!) and being flexible with your travel plans could help you save even more money, which is great news for your holiday spending purse! 
Keeping your accommodation costs down by staying in a budget hotel is also a great way to save, and it means you have more money to spend on trips and sightseeing.  
Have a gander at the Nomada Urban Beach Hostel, Mont Caribe Guesthouse and Parador Guánica 1929.  
All-inclusive holidays in Puerto Rico 
What's 'all-inclusive' we hear you ask. Well, all it means is that you get breakfast, lunch and dinner included in the cost of your accommodation (or package holiday).  
Some all-inclusive hotels in Puerto Rico are Occidental Margaritas, Servatur Puerto Azul and Gloria Palace Royal Hotel & Spa. 
All-inclusive is one of five main board types you can get. The other four board types are:  
Half-board – You get breakfast and an evening meal.  
B&B – Bed and breakfast.  
Room-only – No meals are included in the cost of your accommodation.  
Self-catering – Your room will come with kitchen facilities for you to cook your own meals.  
Did you know...?
Puerto Rico has the world's largest radio telescope, Arecibo Observatory, which is used to keep an eye out for asteroids
All-inclusive holidays to Puerto Rico may be the most expensive, but they're pretty handy if you don't plan on straying too far from your hotel.  
For more dining flexibility, half-board or B&B might be your best bet, as you can get lunch and/or dinner at your leisure, rather than having to be at your hotel at a designated time.  
Room-only and self-catering offer the greatest freedom, as you have to organise and pay for your meals separately. This could work out cheaper, depending on the cost and availability of local cafes, restaurants and supermarkets.  
Holidays in San Juan, Puerto Rico 
San Juan is the capital city of Puerto Rico and is situated in the north-east of the island.  
Its largest beach is adjacent to its main resort strip which has plenty of bars, clubs and casinos. The old San Juan has cobbled streets, colonial buildings and 16th-century monuments, which is a bit of a contrast with the more contemporary Ocean Park.  
Hotels in San Juan include the budget Tres Palmas Inn, mid-range Best Western Plus Condado Palm Inn & Suites and the five-star Condado Vanderbilt Hotel.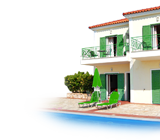 What's the weather like In Puerto Rico and when's best to visit?  
Puerto Rico is hot, sunny and fairly humid. There aren't any particular wet or dry seasons, but the driest months are between January and April, and the north coast gets more rain than the south. 
Hurricane season is between June and November, and the peak tourist season lasts from December to April, and July and August.   
Christmas is an extremely busy time to holiday in Puerto Rico, as quite a lot of Americans will travel there to escape the cold of places like New York, Seattle and Chicago. Spring break is also a popular time to visit Puerto Rico, if you want to be down with the cool kids.  
If you want a Christmas or spring break holiday in Puerto Rico, start comparing hotel and flight prices early, as you might be able to grab a bargain before everything sells out.  
What can you do in Puerto Rico?  
Where to start? Lots of beaches, historical buildings, cultural landmarks, and did we mention Puerto Rico has lots of beaches? Some of them even achieved Blue Flag status not long after the destruction hurricane Maria, thanks to cleaning efforts – good job! 
Isla Verde, Condado, Flamenco, Pozo de Teodoro, La Playuela, Domes, Gilligan's Island, Combate, Sun Bay and Crashboat beach are just a few of Puerto Rico's beaches that are ready for tourists, with more being cleaned up every day.  
If you're in San Juan, why not visit the National Historic Site with El Morro and Castillo San Cristobal? There's also plenty of shopping in Calle del Cristo, booze in the Bacardi Rum Factory, culture at Old San Juan and sun and sea at Escambron beach.  
You could visit the Bioluminescent Bay, go snorkelling at Tamarindo beach or Culebrita, check out the Cabo Rojo Wildlife Refuge, Rincon Lighthouse Park, the Pools of Isabella, Arecibo Observatory, Museo de Arte de Ponce and Cueva Ventana.  
There's also activities like zip-lining, scuba diving, flyboarding, kayaking, horseback riding, surfing and hiking, if you're up for a challenge.  
Some places, like El Yunque national park and Camuy River Cave park, are still closed until further notice due to the damages caused by hurricane Maria. Luckily there's plenty of other things to do in Puerto Rico, so you're sure to find lots of other things to amaze you.  
By Amy Smith