Don't go on a search that's long and winding, Rhodes holidays are simple to find!
Discover the ideal Rhodes resort for you and book your next summer holiday. Faliraki or Ixia? Pefkos or Lindos? Find your spot in the sun on this Greek island with GoCompare.
Key points
July and August are the busiest months for holidays in Rhodes, and as such prices tend to go up around then
Consider coming in May or September for your Rhodes holidays, when the weather is still great and prices are usually lower
Try a quick comparison before you book to make your euros go further in Greece
Close your eyes and think of the Greek islands. What do you see? The bluest of blue seas? Cloudless skies and endless sunshine? Beaches, tavernas, white-washed houses? Rhodes has all this plus ancient history, party towns, and lots of direct flights from the UK. 
If you want a taste of Aegean, to sample Greek hospitality, to relax or let your hair down, then consider a holiday to Rhodes. But which resort in Rhodes is right for you?    
Where to stay in Rhodes 
The largest island in the Dodecanese, Rhodes has been welcoming visitors for centuries and holidaymakers for almost as long. As such, the coast of Rhodes is dotted with resort towns and villages to suit every taste. Below are some of the most popular with British tourists.  
Rhodes Town holidays 
The town of Rhodes, at the very northern tip of the island makes a great base for a holiday. The Old Town is a maze of cobbled streets and home to some of the best restaurants in the Dodecanese. 
Did you know...?
The word colossal comes from the Colossus of Rhodes. Standing 108 feet high, this statue of the Greek sun-god Helios was one of the seven ancient wonders of the world
The Colossus of Rhodes, one of the seven wonders of the ancient world, is long gone – but history still fills the air. The Palace of the Prince Grand Master, the Street of Knights, and Rhodes Archaeological Museum are some of the highlights here. 
But there's more to Rhodes than the glorious medieval citadel. The New Town also has many delights and beaches too. If you fancy a bit of culture to go with the sun then consider Rodos (Rhodes Town).  
Faliraki holidays 
Clubbing and cocktails at night, chilling on the beach the next day. That's the Faliraki cycle. If you're looking to party then this hotspot for hedonism is the town for you. Found on the north-east coast, a lot of the best beaches in Rhodes are in and around Faliraki. 
And while the town can be carnage (we're thinking Bedrock, The Flintstones-themed bar, and Liquid Club), the surrounding area is very popular with families. There's dedicated family resorts and those fabulous beaches, not to mention the pools, slides and wave machines of the Water Park, the largest in the whole of Greece.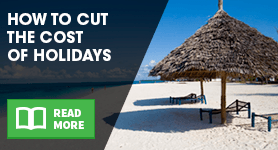 Lindos, Rhodes holidays 
Lindos is one of the most photographed places in the whole Aegean. It could be the glorious sea views from the cliffs. It might be perfect white-washed houses and the ornate mansions of sea captains. But we reckon it's the Acropolis. Words struggle to convey the majesty of this ancient Greek temple. 
Lindos is also home to some lovely beaches and tavernas. Good job too as you might want to recharge the batteries after the trek to the Acropolis. The small resort town of Pefkos is nearby.   
All-inclusive holidays to Rhodes 
The ultimate in stress-free holidays. Pay for everything before you go and kick back by the pool with one less thing to worry about. Also combining your flights, hotel and transfers, along with your food and drink can be a money saver. Winner winner, souvlaki dinner! 
Rhodes is ideal for an all-inclusive holiday with many coastal resorts built just for this. As well as the destinations mentioned above, consider Ixia and Ialysos on the west coast. Close to the airport and Rhodes Town, these resorts mix convenience with lots of choice. Hotels, shops, nightclubs, even beaches are plentiful. 
Wherever you decide to go in Rhodes, shop around, compare prices, and double-check what's included. Sometimes certain drinks and activities are extra, and confirm airport transfers are included too.  
Do I need a visa for Rhodes? 
Ohxi, as the locals say. You don't need a visa for Rhodes if you have a British passport. You can stay for three months in Greece, but longer visits will need a permit.  
How to find cheap holidays to Rhodes 
Dodge the school summer holidays if you can. Rhodes has lots of options when it comes to holidays and there's hotels to suit all sorts of budgets. Still when it comes to Rhodes, package and all-inclusive deals tend to work out less than travelling independently. 
The island and big tourist attractions can feel very crowded in July and August and that's also when it is at its most expensive. So, consider coming in May or September instead. It's still lovely and warm, it'll be a little more chilled out, and prices will usually be lower. 
But before you book, try comparing holidays and see what you might save. 
By Sam Easterbrook