For sunny seaside fun times, look no further than Salou holidays!
Shopping for holidays to Salou? Say hello to that Spanish sunshine for less by comparing prices with GoCompare.
Key points
Salou is very popular with families, so visitor numbers and prices spike in July and August. However, you can still find cheap holidays to Salou if you book early or last minute and compare prices
Salou is home to nine beaches, but the big attraction is PortAventura, one of the best theme parks in Europe. It's two miles from central Salou and there's five hotels in the park, so shop around and compare
Barcelona is 70 miles up the road, so why not add a city break to Catalonia's capital to your summer holiday?
After a Spanish holiday with a little twist? Then think about Salou holidays. Yes, there's all the sun, sand and siestas you might expect from one of Catalonia's costas. But you've also got Barcelona close by, the hidden Roman gem of Tarragona, and some of Spain's best waterparks. Oh, and PortAventura, a top-notch theme park which is also home to Ferrari Land. 
Salou packs a lot into a great little package and is one of Spain's little secrets. If you're ready to make it happen then compare prices to make your euros go further.     
Where is Salou? 
Salou is less than 10 miles from Tarragona and 70 miles south-west of Barcelona on the Costa Daurada, which you might also see called Costa Dorada. 
The Costa Daurada stretches along the east coast of Spain between Valencia in the south and Barcelona in the north-east. Why come? The clue's in the name. Costa Daurada means Golden Coast, and the sandy beaches and the sumptuous seafood make it a winner.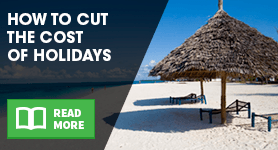 Tarragona is the major city, but Salou is its tourist capital. Less developed and less well known than the Costa Brava, Salou offers a more authentic seaside holiday as well as lower prices. 
Package holidays to Salou 
Whether you fly into the nearby Reus Airport (REU) or the much larger Barcelona El-Prat (BCN), you might want to consider a package holiday to Salou. Sorting your flights, transfers and hotel in one go often makes it cheaper. 
Platja de Llevant and Platja Ponent are the most popular of the nine beaches in Salou and have plenty of hotel options nearby. Consider Sol Costa Daurada, H10 Salauris Palace, and 4R Playa Park for your package holidays in Salou. 
All-inclusive holidays to Salou 
For the most stress-free way to holiday, it's hard to beat all-inclusive. Sort everything before you go including food, drinks and activities. Then all you have to worry about is which sun lounger to select. 
Did you know...?
50% of visitors to Salou are Spanish - always a good sign if the locals are picking it over the Costa del Sol and Costa Brava!
If you're coming on a family holiday and need to keep the kids entertained then you might want to look at staying at PortAventura. Yep, one of Europe's best theme parks has five hotels on site, and park entry is included in your stay. Of the five, PortAventura Hotel El Paso is all-inclusive. 
If you're looking for something a little less hectic and closer to the beach then consider H.TOP Molinos Park, MedPlaya Hotel Calypso, and Golden Port Salou. 
How to find cheap holidays to Salou 
Salou is already a little cheaper than the big resort towns on the Costa Brava and Costa del Sol. Still, there's always ways to make your euros work harder for you. 
Salou is very popular with families, so if you can, look to come outside of the school summer holidays (July & August). 
And while Salou is warm in winter, it's all about the scorching hot summer months here. If you're coming for that Spanish sunshine in the summer then either book very early or chance your arm with a last-minute deal. 
Whenever you're ready to book, search and compare prices to see what you might save on Salou holidays. 
By Sam Easterbrook