Never mind the Trossachs, here's the Scottish holidays guide from GoCompare
Enjoy Scotland your way! Weekend break in Edinburgh? Coach holiday in the Highlands? A tour of the Hebrides? Book your holiday to Scotland and compare prices now!
Key points
Coach holidays are a popular way to see Scotland. Not only can you sit back and take in the scenery, you can fully enjoy the many distilleries that supply whisky to the world
Glasgow and Edinburgh are both top destinations for weekend breaks - just make sure you book in advance. Also try and dodge big events, unless you're coming for the Fringe or the football
You can save money on your holiday to Scotland if you compare before you book. Search now and see what's out there!
The choice of holidays to Scotland are as wide as Loch Ness is long. 
Nature buffs and fans of the great outdoors will find plenty here. Huge mountains, deep lochs and stunning isles are home to golden eagles, deer and otters. Scotland is as wild as Western Europe gets. Culture vultures can get their fill here too. This is the home of Robert Burns, Ian Rankin, Irvine Welsh... and that's before we get on to the festivals.  
Gourmets have been in the know for years, but Scotland's reputation for bad cuisine and deep-frying everything is way off the mark. A renewed focus on local produce has seen seafood, game and - yes haggis - match the whisky for world-renown and excellence. Still if you're stumbling down Sauchiehall Street in the early hours, you're sure to find somewhere doling out pizza crunch (deep-fried pizza). 
However you want to enjoy Scotland, you're sure to find the holiday for you. Search and compare prices and keep those pounds in your pocket.   
Holidays in Scotland - where to go? 
Scotland packs a lot into a small country by world standards. This means you can combine a lot of places and activities together into one great holiday package. Let's look at some of Scotland's highlights… 
Laugh it up in Edinburgh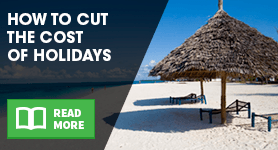 Scotland's majestic capital is sometimes called the Athens of the North. Scientific endeavour, cultural importance, even the layout pairs up, as Castle Rock dominates Edinburgh just as the Acropolis does in Athens. The most obvious link however is the weather. Only joking. 
It's the architecture with much of Edinburgh's prettiest buildings following the neoclassical style. Edinburgh is a cracking city to come to at any time of year, but Hogmanay and the Edinburgh Fringe sees surges of visitors. 
Get down in Glasgow 
It might not be the capital, but in every other sense Glasgow dominates. Scotland's biggest city is a buzzing city with an underbelly of sophistication. This is perhaps best seen on a Friday or Saturday night when Glaswegians let their hair down. Top restaurants and swish bars rub shoulders with packed pubs and busy clubs. 
Glasgow is also home to some of the best gig venues and club nights in the UK. Excellent shopping, museums and galleries round off this complex yet fun city. Perfect for a weekend away or as a base to explore more of Scotland.   
Get back to nature in the Highlands and Islands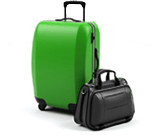 The Scottish Highlands are rightly regarded as one of the prettiest and unspoilt parts of the UK, if not Europe. Ben Nevis and Loch Ness might grab the headlines, but there's so much here to enjoy that you're sure to escape the crowds and get back to nature. 
The isles and islands of Scotland are also lauded and it's not hard to see why. Skye is breathtaking, otherworldly almost. The largest of the Inner Hebrides, it also makes for an ideal stepping stone for adventures in the Outer Hebrides. As remote as you can get in Britain, if you're looking for escape then consider Stornoway, The Isle of Harris, and Barra. The Orkneys and Shetland attract visitors for similar reasons: natural beauty, exciting wildlife, and a spot of peace and quiet. 
Coach holidays to Scotland 
All aboard! A coach trip around Scotland's highlights is a popular holiday choice. Sit back and let someone else take the wheel as you enjoy the view (and a few drams of whisky). They're often combined with an all-inclusive package too. 
Coach holidays to Scotland are without doubt the most relaxing way to see the country. Favourite coach tours include Melrose and Edinburgh, Fort William and The Highlands, and around the Isle of Skye.  
Did you know...?
Scotland is home to all sorts of amazing wildlife. Ospreys and orcas. Minke whales and pine martens. Yet its national animal is a unicorn.
Golf holidays in Scotland 
As the home of golf, you'll find some of the world's most famous courses in Scotland. There's Royal Troon in South Ayrshire, and Muirfield in East Lothian, while St Andrews Links is in Fife. 
While luxury hotels are often connected to these courses, there's no guarantee that booking a room will include a round. Often the waiting list for some of the top courses are months if not years long. If you're visiting Scotland to play golf, book ahead to guarantee your spot at the first tee.
How to find cheap holidays to Scotland 
Shop around and compare prices! Whatever type of holiday you're after in Scotland it's always worth trying a spot of online comparison. Otherwise look at what time of year you want to come and try and be flexible. 
See also:
Flights to Scotland
Flights to Glasgow
If you're planning on doing a lot of walking in the Highlands and islands then beware that the midges will be out in force in July and August. Consider coming in the shoulder season (May, June and September), when the midges will be less, as will accommodation costs. 
August is also when the Edinburgh Festival Fringe is on. If you're not coming for the comedy then think about visiting Auld Reekie at another time, as hotel prices are silly. 
Ditto for Hogmanay at New Year. Winter can see rural businesses aimed at tourists, close. This means finding accommodation can often be difficult. Snow in higher areas from November to March can make getting around difficult too. 
Glasgow is busy on weekends throughout the year, as people across the country visit for a spot of shopping or to see a show or concert. Book in advance to guarantee a room at a good price. One more thing: Scotland has its own bank holidays, so factor that in when booking.†  
So, to recap, check your dates, book well in advance, and do an online comparison. Magic. 
By Sam Easterbrook