Looking for cheap holidays to the Seychelles? GoCompare now!
Who sells Seychelles holidays on the sea shore? We sell Seychelles holidays on the sea shore!
Key points
If you're after a cheap holiday to the Seychelles, the smart money is on booking up as early as possible. But some chancers may get away with a last-minute bargain
Package holidays to Seychelles usually include flights, transfers and hotel costs within the overall price. These can be more economical than booking up each individually
While all-inclusive holidays to Seychelles may initially seem more expensive, they can work out to be very economical if you spend a lot of time within the hotel/resort. And consume hard...
With average temperatures of 27 degrees year-round, it's no wonder the Seychelles is one of the most revered island destinations in the Commonwealth. If exotic weather and tropical scenery is your idea of a great holiday, this is the destination for you. 
Picture the scene: coconuts clutch to palm trees that sit on flawless, white sands to complete the ultimate postcard beach. Further inland boasts lush green landscapes that provide an authentic and unrivalled jungle experience. Throw in a native cocktail and what more could you ask for? 
Whether you're looking for the perfect honeymoon venue or a destination for a romantic getaway, the Seychelles is hard to beat for carefree ambience, sun-soaked indulgence and wall to wall R&R. So, grab a snorkel and let's dive into the crystal-clear waters to see just what's in store when you holiday in Seychelles. 
About the Seychelles 
The Republic of Seychelles is a sovereign state found in the Indian Ocean, located about 930 miles east of mainland East Africa. Seychelles is in good company too, with other neighbouring island countries in the region including the popular destinations of Madagascar, Mauritius and the Maldives, all within a 1,500-mile radius.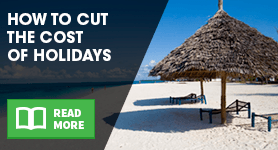 While those islands may be a little far for a flying visit, that's not to say that island hopping is off the table. In fact, island hopping is one of the most common tourist activities in the country! 
The Seychelles is comprised from over 100 islands and is a great destination for those that love a bit of variety in their holiday. Each island has its own personality, ranging from the miniature St Pierre islet to the giant turtle paradise, Grande Soeur. 
The islands themselves fall into two distinct categories: the inner granite islands around Mahe and the coral outer islands scattered on the outskirts. Many of these islands are completely uninhabited and it's almost impossible to sample them all. However, the most popular haunts are undoubtedly the three main islands: La Digue, Praslin and, of course, Mahe. 
Home of Seychelles International Airport (SEZ) and the country's capital city, the island of Mahe is the central focus of the Seychelles archipelago and overall nucleus of the region. It's also home to over 85% of the country's population, therefore it's well-equipped with amenities and activities – all of which make it a natural starting point for many visiting tourists. 
Holidays in the Seychelles 
If you're one of the many Brits that finds yourself drawn to the Seychelles, don't settle for the first holiday you find. There are some great deals to be had if you shop around, with two options standing tall above the rest as the most popular and, more often than not, the most economical. 
Package holidays in the Seychelles 
For sheer convenience, Seychelles package holidays are hard to beat. A popular option for holidaymakers, the package route does exactly what it says on the tin and offers the whole trip, wrapped up in one neat package price.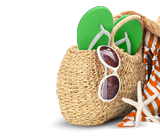 With flights, transfers and accommodation all included within the overall price, you'd presume the convenience would result in a higher cost. However, package holidays in the Seychelles can often result in a cheaper price than booking up each element individually. 
Plus the convenience of getting the entire holiday signed off in one transaction can be a huge weight off your shoulders. Better still, package holidays almost always come with ATOL/ABTA protection, while it also means you only have one company to refer to if you run into any issues along the way.
All-inclusive holidays in the Seychelles 
If you're hunting for luxury Seychelles holidays with relaxation in mind, the only option to truly switch off and leave the world behind is the all-in approach. While it may seem more expensive from the outset, Seychelles all-inclusive holidays can be very cost-effective if you plan on eating and/or drinking a lot while you're away. 
Typically including all the on-site food and drink from the moment you check in to your hotel, all-inclusive is holiday indulgence at its best. Whether you're looking to fill your plate or refill your glass, you won't be left wanting when you go all-in. Simply put, all-inclusive Seychelles holidays are the ultimate way to indulge while you're away. 
Did you know...?
Holidaying in October? Then you'll be around for the highlight of the Creole calendar - the Festival Kreol. This colourful festival includes a variety of entertainment, from storytelling, poetry and plays to fashion parades, music and dance. They even host the odd traditional Seychellois weddings, where invites are open to all.
While there are many places to stay on the archipelago, there are a handful of standout venues commonly regarded as the very best all-inclusive Seychelles resorts. These include the Constance Ephilia, the Maia Luxury Resort and Denis Island, as well as internationally recognised name-value hotels like the Hilton Labriz, the Savoy Resort & Spa and the Four Seasons Desroches. 
Meanwhile, North Island is world famous as the honeymoon destination for a somewhat famous couple named Mr & Mrs Clooney. Although they did spend around £47k for their stay, so maybe check your bank funds before you attempt to book that particular venue. Chances are they won't accept a cheque! 
Things to do in the Seychelles 
The Seychelles climate rarely dips below 24 degrees, making it a perfect getaway destination at any time of year. With gorgeous weather a daily occurrence, one of the preferred activities of most tourists is to simply soak up the sun! However, if you like your holidays a little more varied, there's a lot more to the Seychelles than just sun and sand. 
The natural beauty of the Mahe landscape offers numerous natural attractions to explore, particularly when it comes to aquatics. From swimming with tropical fish and snorkeling with whale sharks to catamaran boat tours and open water diving courses, the underwater activities are undoubtedly an island highlight. 
For land-based experiences, there's plenty of sights and attractions that reflect the Seychelles' history and culture, including the Cathedral of the Immaculate Conception, the Natural History Museum and Morne Seychellois National Park. 
Meanwhile, for a visual summary of the island flora, look no further than the aesthetically awesome Botanical Gardens. If all else fails, why not take a short trip to the curiously named Conception Island? For the wildlife reserve, obviously... 
Compare cheap holidays to the Seychelles 
As a luxury destination, finding the cheapest holidays to the Seychelles can sound like an arduous task. However, there are a few tried and tested ways that are virtually guaranteed to see you save a few quid in the process. 
Perhaps the easiest way of driving the price down is be prepared. Advanced bookings often come with an early-bird rate that's cheaper than the same booking later on, so being organised really can pay off.  
Having said that, last-minute Seychelles holidays can also result in a steal. Holiday companies often lower their prices to fill unsold vacancies as the date nears. As such, a late booking could easily translate into a great bargain, if you have luck on your side. However, this approach is far from foolproof, and there's no guarantee that flights/hotels will be available. Nevertheless, this route could be ideal for a flexible twosome seeking a spontaneous holiday. 
Whether you're an early booker or a latecomer, it's always worth comparing Seychelles holidays with a comparison site (like us!). A simple browse with us could help lower your outgoings instantly, while it can also highlight alternative options you might not have considered. Say "yes" to the Seychelles today and book smart with GoCompare. 
By Martyn Grant