Ready to Zuma-way on your holidays to South Africa?
Book your bespoke South Africa holiday now! Whether it's classy Cape Town that's calling or a safari to see the lions, compare prices with us and see what you could save!
Key points
Safaris are one of the most popular types of holidays in South Africa. If you're coming to see lions and leopards then book for between May and September. This is the dry season and animals are easier to see
For a beach holiday with a difference, consider heading to Durban. If the kids are coming too then Sun City, Africa's answer to Disneyland and Las Vegas, could be the place for you
Cape Town and the nearby Winelands are ideal for a romantic getaway. However you want to experience South Africa, make sure you compare holidays online and see what great deals you might uncover
South Africa is a country of many sides. Jaw-dropping landscapes and amazing wildlife compete with cities and its astounding history for the attention of visitors. There's Robben Island and Nelson Mandela's legacy, there's Kruger National Park and Table Mountain, there's safaris, surf breaks and sunshine. South Africa is fascinating and diverse and special. We can only scratch the surface of this immense country, but hopefully we can give you a little taste of - and some great deals on - holidays to South Africa.  
Holidays to South Africa - Where's the best places to go? 
Hold your zebras! The best place to go in South Africa is your call, depending on what you're into and what you want to get up to. One thing's for sure, in a country as vast and vibrant as South Africa, you're sure to find somewhere ideal for your holiday. Still, there's a few places that are always popular, so think of these as a starting point for your safari into South Africa.
Cruise around Cape Town 
What's the prettiest city in the world? We reckon Cape Town is definitely worth a shout. Hemmed in by the natural wonders of Table Mountain and the Cape of Good Hope, South Africa's second-largest city is a hugely popular destination. But it's not just the landscape that makes it stunning. It's the people, the art and design, and the museums. Cape Town is a wild city surrounded by wildlife, as the national park extends over most of the peninsula they share. A visit to South Africa simply must involve a stay in the southern hemisphere's finest city. 
Durban hymns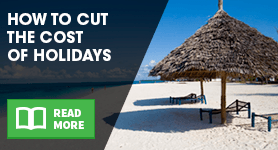 Cosmopolitan Durban is South Africa's go-to city for beachfront fun. It might not have the kudos of Cape Town, but all this means is that those in the know have more space to enjoy this place. Think pretty promenades by the sea, marketplaces and bazaars filled with Indian delights, as well as botanical gardens, Japanese gardens and Crocodile Creek. Durban is a gem that's waiting to be discovered by more visitors. So if you're in the east of the country, why not add it to your itinerary?  
Surreal Sun City 
South Africa's answer to Las Vegas, Sun City is all gilded statues, slot machines and ridiculous hotels. It rose to prominence as one of the few places where you could legally gamble – but since South Africa relaxed its gambling laws, Sun city has shifted its focus to families. Its gaudy delights, such as the Lost City, are kind of like an African Disneyland. So, if you're bringing the kids or revel in kitsch, then consider setting in Sun City for a bit. It also makes a decent base to explore Pilanesberg National Park. 
Kruger National Park 
Talking of national parks, the don when it comes to South Africa – scrap that, the world – is Kruger National Park. Kruger spreads over 7,500 square miles of north-east South Africa and you'll find all the iconic safaris animals here. If you're coming to Africa to spot lions in the wild, then the network of roads that criss-cross Kruger make it one of the easiest parks to do so. There's a reason why Kruger is at the top of almost every rundown of the best places to safari. Come see for yourself.
Wine not? 
Head an hour out of Cape Town and you're in wine country. Like literally – it's called the Winelands. Franschhoek and Stellenbosch are the best-known towns here, but there's treats for grape enthusiasts throughout the region. And what's a glass of wine without a spot of dinner? Nothing, that's what – so it's a good job that Winelands is also the culinary hotspot in South Africa. So, if you're after a taste of the finer things in life, consider swinging by and swigging through the delights of Winelands.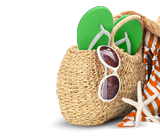 Golf holidays to South Africa  
The country that gave us Gary Player is unsurprisingly festooned with cracking golf courses and resorts. And perhaps the best is The Gary Player Country Club, home to the Million Dollar Golf Challenge. Other holes that serious golfers might want to test themselves on include Fancourt, Pearl Valley, and Arabella Golf Club. Great weather and massive courses makes for a winning combo when we're talking golf holidays in South Africa.  
Wildlife and safari holidays in South Africa  
If you're after the Big Five then you need to think about South African safaris. We're talking elephants and rhinos, we're talking leopards and buffalo. And of course, the king of the jungle, the mighty lion. If these fine beasts are the reason for your visit to South Africa then weigh up Kgalagadi and Kruger and other national parks that don't begin with K. South Africa has some of the best hotels and tour guides when it comes to this type of holiday, so if you're looking for a simple way to safari then start searching now. 
Family holidays to South Africa  
Travelling with kids in South Africa is pretty straightforward, with most locals accommodating to babies and young children. Baby-changing facilities are abundant in the big tourist areas, and restaurants will have high chairs and children's menus. There's loads of resorts that are aimed at families and have the kinds of activities that'll keep children occupied. Have a look at what the Forever chain has going on, as it has locations across South Africa that are popular with families. Then there's of course Sun City which we talked about earlier. 
Did you know...?
South Africa has not one, not two, but three capital cities. Cape Town is the legislative capital, Pretoria is the administrative capital, and Bloemfontein is the judicial capital
A gentle word of warning though when it comes to safaris. If your little ones are fans of animals then a zoo trip might be the best option. Safaris are long days with lots of driving, plus you can't really get that close to the wildlife, so they might enjoy a trip to Johannesburg Zoo or uShaka Marine World more. 
South Africa Holidays - all-inclusive style  
South Africa is perfect for epic adventures, but it also excels at convenient holidays too. Sort out everything for your holiday before you go and just focus on enjoying yourself. Around Durban is the best shout for a classic and classy beach holiday in South Africa. But it's not just the seaside resorts that do the all-inclusive thing. Many safari lodges are run as all-inclusive packages. In fact, a lot of holiday companies now combine beach and safari aspects to their holiday deals in South Africa. If you're after a stress-free way to see South Africa, then explore it all-inclusive style. 
Top tips on how to find cheap South Africa holidays  
One of the big tips when it comes to cheaper holidays is to come in what's known as the shoulder season. This is basically either side of high season when it's still lush and things are still open, but it's not crazy busy and super expensive. 
Thing is, when it comes to South Africa, the best time to come depends on what you want to do here. If you're coming for the beaches, surfing and fine weather then look at dates in November and February. Remember that South Africa's summers and winters are the opposite of Europe's, so high summer is December and January and holiday prices rocket then. 
But if you're coming on safari then think about coming in South Africa's winter, which is May to September. This is also the dry season. It means there's less foliage to obscure those fabulous beasts and less water in the bush, so you'll see more animals around the big watering holes. It's also cooler, so those long days in the jeep are that little bit less sticky.  
Otherwise the old advice of booking very early or at the last minute applies to South Africa just as it does with everywhere else. As does doing an online comparison to make sure you see all the deals that are out there.  
Finally, we'll just say that while it can cost a little bit to get to South Africa, once you're there it's a pretty cheap place to holiday in. So, shop around, compare deals, and save some extra rand for your spending pot. 
By Sam Easterbrook