Save money when you compare holidays to Spain
The variety of things to do and see make Spain a popular tourist destination. So how can you make sure your trip doesn't cost more than the contents of the Prado Museum?
Key points
Compare holidays to Spain to make sure you're getting the deal that suits you for the best price
Despite being a popular destination, there are some relatively tourist-free areas left in Spain for those who want a quieter getaway
If you don't want to get a flight, you could always travel by ferry or even drive there
Resorts, coaches, B&Bs, all-inclusive… the list goes on. If you're baffled by all the different holiday jargon, we're here to give you a helping hand with untangling your options.  
Top tips for cheaper holidays to Spain 
To shave a few pounds off your trip, there are a few things to consider before booking. 
Compare deals from travel companies 
We've teamed up with weholiday.co.uk to help you compare different Spanish holidays. So that's nice and easy then. 
Be flexible
It's usually easier to find a cheaper holiday if you can be flexible with the dates, times and destination. For example, you may find midweek more affordable than travelling on a Friday or Sunday. 
Where would you like to go? 
With so many places to go, Spain really does have something for everyone.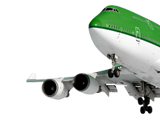 Popular destinations in north Spain 
Here are our top picks for the north part of the country. 
Barcelona 
With great airport links to the UK and lots of culture, Barcelona is a popular destination for those seeking a city break.  
If you're looking to soak up some culture, Park Guell is mostly free, but you'll need tickets if you want to see the 'monumental area'. Building work began on Gaudi's architectural masterpiece La Sagrada Familia in 1882, and is estimated to be completed in 2026.† It's worth a visit, despite the scaffolding.  
Bilbao 
If you like art, museums, parks and architecture, then Bilbao might be the place for you. Popular places to visit include the Guggenheim Museum and Dona Casilda Park. If you're looking to try something different, Bilbao is home to various escape-room games, which test your logic and teamwork.  
Madrid 
History, football and great nightlife are just some of the attractions that Madrid has to offer. Retiro Park, Santiago Bernabeu Stadium and the Royal Palace of Madrid are a few of the places you could wander around to soak up the sights.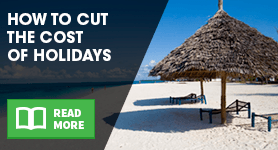 San Sebastian 
Despite being on the smaller size, San Sebastian has picturesque beaches and noteworthy restaurants to keep you entertained. You could take in the sights of Parta Vieja (New Town), enjoy lunch at La Fabrica restaurant, and sunbathe the rest of the day away on La Concha beach.  
Salou 
For petrolheads, the Ferrari Land of Salou is a must-see.† It's at the PortAventura World leisure complex, which also hosts a theme park and a water park. If cars aren't your thing, you can relax on Llevant Beach, and watch as Font Illuminosa lights up and dances to music. 
Sun-seeking in the south 
Don't forget your sunscreen when heading to the sunny south. 
Costa Blanca 
Alicante and Benidorm are just two popular destinations along the 'white coast'. Fantastic weather, diverse landscapes, and miles of white sandy beaches are some of the attractions on offer, along with the Archaeological Museum and varied nightlife.  
Costa del Sol 
Included in this sunny stretch of coast is Marbella, Malaga and Fuengirola. All offer chic shops, lively entertainment, and plenty of water sports for the more adventurous types.  
Costa de la Luz 
The home of Cadiz and Jerez, the 'coast of light' has much to offer including the Museum of Cadiz, Roman architecture and flamenco dancing.  
Seville 
With three UNESCO world heritage sites, striking plazas and a medieval palace, Seville is a place of history, festivals and taking it easy.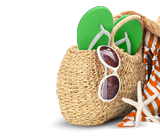 Off the beaten track holidays to Spain 
If you're looking for a quieter getaway, search for places like Granada, with its Sierra Nevada mountain range; picturesque Extremadura with its interesting landscape; and sunny Llafranc on the Costa Brava. 
More out-of-the-way destinations can be trickier to get to, and plane tickets could be a bit more expensive - so compare your options to find the best deal. 
Types of Spanish holidays 
Package holidays to Spain 
A package holiday is probably the most convenient, as your flights, hotel, and usually any taxes are sorted out by the same travel agent. This allows you to see the total cost of your transport and accommodation easily.  
This isn't necessarily the cheapest option though, so check the prices of separate flights and hotels to see what works out cheaper.  
All-inclusive resorts 
All-inclusive holidays include your flights, taxes and hotel accommodation. Plus you get breakfast, lunch, an evening meal, and certain drinks and snacks in the price. 
Some all-inclusive packages may not include certain alcoholic beverages and soft drinks in their prices, so you'll still have to pay for those.  
Luxury hotels and holidays 
If you're looking to treat yourself, there are plenty of four and five-star hotels offered by a variety of different travel agents. Also, did you know that we compare hotels too? 
Budget B&Bs and self-catering 
If you don't want to splash out on a fancy hotel, most accommodation has a bed-and-breakfast or self-catering option, which might be useful if you plan to be out and about from dusk 'til dawn.   
Lots of individual B&Bs and self-catering accommodation aren't listed on most popular travel agents' websites, so shop around to find your ideal place to stay.  
Family holidays 
Family holidays are specifically designed to have something for everyone. So, while you're sipping your cocktails by the pool, the children could be enjoying themselves at a kids' activity club, giving you a much-needed break.  
Coach trips to Spain 
If you don't fancy flying, plenty of companies offer coach trips from all over the UK to various destinations in Spain. This is also a good way to visit the less popular destinations. Coach trip itineraries vary from agent to agent, so make sure you know what your coach trip includes before you book.  
Getting to Spain for less 
Want to save money on getting to Spain? We've got a few tips, depending on whether you're travelling by air or sea. 
Flights  
Comparing flights helps you get the best deal. Different carriers have different prices and route options, so two individual flights may be cheaper than a return.  
In some cases, it may also be easier and cheaper for you to travel to an airport that's slightly further away, rather than flying from your local airport.  
Ferries  
There are three main ferry routes to Spain: Plymouth to Santander, Portsmouth to Bilbao or Santander. Like with flights, ferry routes can vary due to things like bad weather and crossing duration. You can always check the live crossings for up-to-date information.  
No matter where you go, how you get there or what your budget is, by comparing holiday prices you could save yourself plenty of money for those gaudy souvenirs and 'I love Spain' beach towels.  
By Amy Smith