Compare deals for your dream holiday to St Lucia
Compare deals for cheap holidays before heading to Saint Lucia and soaking up the Caribbean sun.
Key points
If you're looking for a cheap getaway to St Lucia, be sure to compare prices to find the ideal Caribbean holiday for your budget
A package holiday may be cheaper than booking everything separately. Always shop around to be sure
Getting an all-inclusive holiday is expensive upfront, but may save you money overall
If you're after sun, sea, sand and spectacular views, a holiday to St Lucia might just be what you need. We can help you carve out your own section of paradise by comparing holidays easily. 
Holidays in St Lucia 
A holiday in St Lucia can be relaxing and tranquil, or it can be energetic and active. You can chill out on the beach and relax in a bar, or work up a sweat cycling the trails and hiking in the hills. Or both, if you'd prefer – it's your holiday, after all.
The following resort information was correct in July 2018. 
Cheap holidays to St Lucia 
One way of making a holiday in St Lucia is to book everything separately. This gives you complete freedom over when you fly, where you stay, when and where you eat, and so on. It's a little more complicated, because it's on you to do everything. 
However, we can help you compare flights, hotels, and even airport transfers - it doesn't need to be too much of a hassle. So, if you want a cheap holiday, getting everything yourself may just be the right way to go.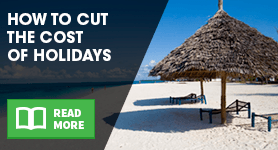 With the pick of the hotels on the island, you could enjoy a few nights in the Sugar Beach resort. Luxuriate in its world-famous spa, or just drink in the fantastic views as it looks out over the beach from between the two Piton peaks. Nearby is the Jade Mountain hotel, with similarly luxurious amenities. For a more budget-friendly place to stay, you could check out the Anse Chastanet Resort, or the smaller-scale Ginger Lily Hotel. 
St Lucia package holidays 
If you don't want the hassle of booking everything separately, there are ways of combining parts of the holiday into one sum. A package holiday, for example, adds the price of the flight and your room together.  
So, if you're after a more convenient booking experience, try a package holiday on for size. You could book a stay in the Marigot Beach Club and Dive Resort, the Habitat Terrace Hotel, or the River Side House to name but a small selection of the available resorts in St Lucia.  
All-inclusive holidays to St Lucia 
If you don't plan on straying too far from your hotel, you could take your package holiday deal one step further and include all your meals, drinks and even some activities in the payment. Also known as an all-inclusive holiday, the upfront cost might seem high – but if you're after convenience and a simple holiday in the hotel spa or on a sunlounger, this might be the deal for you.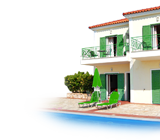 You can enjoy a stay like this at a variety of resorts, including the Bel Jou, Anse Chastanet, or Windjammer Landing Villa Beach Resort.  
Ultimately, all-inclusive is the widest-ranging of the different board types available. A package holiday could also get you a night in a bed-and-breakfast (B&B), which would mean you're responsible for your own lunch and dinner. 
Things to do in St Lucia 
Once you've booked your flight and hotel, you'll need something to do. You could relax by the pool all day, but that might get dull. Besides, with such gorgeous views as those from the summit of Gros Piton, why sit by a pool all day? 
Yes, you can scale a mountain while you're here (if you're happy to sweat out the cocktails from last night). If hiking isn't your thing, you can always cycle around the custom trails on the Anse Mamin Plantation instead. 
Did you know...?
Saint Lucia is the only country in the world named after a woman
Got a head for heights and a forestry fascination? You could take a canopy tour through the St Lucia rainforest and view the rich wildlife of the island from above. If wildlife is your thing, you can also go scuba-diving and create your own Blue Planet experience.  
Tired out from trekking all over the place? Chill by the beach, or take some R&R in a spa. If you're at the Sugar Beach resort, you can enjoy its world-famous services, but most hotels on the island do have their own spas. 
Once you're done with all this, it's time for some grub. St Lucia isn't just famous for its Caribbean cuisine. Chocolate connoisseurs should know that luxury British chocolatiers Hotel Chocolat have their own plantation on the island near Soufriere. You can get an insider look at how they make their delicious delicacies with the 'Tree-to-Bar' experience, and try your hand at making your own. For the ultimate in chocolate heaven, you can enjoy a stay in the hotel. If you're a true chocolate fan, you can even get married there. Just imagine how the cake will taste… 
Finished drooling? Then let's look at the other culinary attractions of the island. Caribbean cuisine can be as hot as the weather around it, so make sure you have a cool drink on hand. Fortunately, plenty of restaurants have a well-stocked bar including a wide selection of rums. Try a nightcap at the Cliff at Cap for an open-air experience that offers views over to the neighbouring island of Martinique. For something more homely, you could pop into the Big Chef Steakhouse for some tender steaks and rich puddings. Alternatively, try the cuisine at Dasheene. Lunchtime offers include roast conch in a yam basket. 
Although it's a far cry from the party atmosphere of islands like Ibiza, St Lucia is no sleepy hideaway. Check out the village of Gros Islet on a Friday night for its street party, where the locals sell barbecued fish and chicken, rum brews, and bottles of Piton beer.  
Top tips for cheap holidays to St Lucia 
If all this makes you feel like an island getaway might just be your thing, then we can help you compare the range of board types, holiday packages and activities to craft the right holiday for your budget. So what are you waiting for?
By Nick Dunn