Gruetzi, bonjour, ciao, allegra, hello! Let's explore Switzerland holidays
Grab your skis, your hiking sticks and your spa slippers... It's time to pack your bags and get ready to explore holidays in Switzerland.
Key points
Switzerland package and all-inclusive holidays are convenient, but shop around to find the board basis and holiday type that suits your needs.
Rail and coach holidays are great if you like the idea of a structured tour, but it's easy to get around Switzerland with its public transport – children even get a discount!
You can ski, paddleboard, hike or enjoy a dip in some thermal springs – with all the activities on offer, why wouldn't you want to compare Switzerland holidays?
Switzerland is a landlocked country in central Europe. It doesn't legally have a capital city, but Bern is its de facto.  
The largest city is Zurich which has a population of over 402,000. Switzerland is bordered by Italy to the south, France to the west, Germany to the north and Austria and Liechtenstein to the east.  
It's home to the Alps, Swiss Plateau (where most of the population lives) and the Jura mountains.  
Due to the tall mountains and varying climate, each season brings different activities: you can do snow sports in the winter months, try paddleboarding and hiking in the summer, and take a dip in a thermal spa pretty much year-round in Switzerland. 
With so much to see and do there, we'd better get on with telling you all about Switzerland holidays, so you can get on with planning your Swiss getaway.  
Cheap holidays to Switzerland 
Getting travel insurance for your Switzerland holiday is pretty much a must, to protect yourself in case something goes wrong. We'd also suggest keeping the following in mind to help you get a cheap price: 
Go compare holidays to Switzerland *wink* 
Try to be flexible with your travel plans 
Book early or take a punt on a last-minute deal – visiting Switzerland off-peak could save you heaps!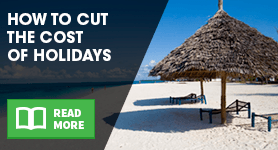 Now we'll take a look at what kinds of Switzerland holidays you can have – it's exciting stuff, promise!  
Package holidays to Switzerland 
Get rid of the hassle that usually comes with organising flights, hotels and airport transfers, by comparing package holidays to Switzerland – they're pretty handy! 
With a package holiday to Switzerland, your flights, accommodation and (usually) your airport transfers are all combined into one tidy holiday bundle.  
Apart from saving you the bother of organising everything yourself, it's also easier to see the total cost of your holiday, as well as keep an eye on your holiday details. 
You might be able to get a better deal with a Switzerland package holiday, as they tend to be cheaper than booking your hotel, flights and airport transfers separately. 
All-inclusive holidays in Switzerland 
All-inclusive is one of five main board types that hotels use to indicate what meals are included in the cost of your hotel room. 
In addition to paying for the hotel room, an all-inclusive holiday to Switzerland will get you breakfast, lunch and an evening meal at your hotel, as well as certain free drinks. 
Half-board is another board type, and includes breakfast and an evening meal in the price of your accommodation.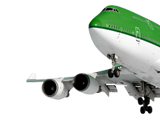 B&B (bed and breakfast) just gets you breakfast, so you'd have to sort out lunch and dinner separately.  
Room-only is also an option, which means you'd pay for all your meals separately to your room while on holiday.  
Last but not least, self-catering gets you a room with kitchen facilities for you to cook your own food, which gives you more meal-time freedom than relying on restaurants and cafes.  
An all-inclusive holiday to Switzerland is probably the most convenient option if you don't want to stray too far from your hotel, but it's also the most expensive. You might rather one of the other board types if you want to explore far and wide.  
Rail holidays to Switzerland 
If you want to see as much of Switzerland as possible and marvel at its deep lakes, snowy mountains and mighty glaciers, then a rail holiday might be what you're looking for.  
A few of the most famous rail journeys in Switzerland include the Bernina Express, GoldenPass Line, Wilhelm Tell Express and the Glacier Express (no prizes for guessing what that trip entails!).  
Did you know...?
Switzerland has four national languages: German, French, Italian and Romansh. Most Swiss citizens will know at least a little English too
Family holidays to Switzerland 
If your kids love adventure, then Switzerland will make a great family holiday, with its lakes, mountains, water sports and snowy activities.  
Skiing, caving, paddleboarding, ice-skating, kayaking, hiking, tobogganing, sleigh rides, swimming and cycling are just a few family activities to choose from in Switzerland.  
Getting around Switzerland with the whole clan in tow needn't break the bank either. Children between the ages of six and 16 can benefit from discounted use of Switzerland's public transport, provided they're accompanied by a full-paying adult. If there's more than two children with you, any additional kids travel for free.   
Hotels with spas, thermal springs and child-minding services are widely available. This could give your holiday a good balance between kid-friendly frolicking and adult-only relaxation.  
Coach holidays in Switzerland 
One of the best kinds of holidays are the ones where you don't have to do anything at all. Niente. Rien. Nichts. Diddly squat.  
What better way to do absolutely nothing than take a coach holiday to Switzerland? Your accommodation, itinerary and travel plans are all organised for you, you don't have to drive anywhere, worry about getting off at the right stop or concern yourself with finding somewhere to eat – it's all sorted.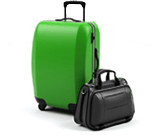 The hardest thing you'll probably have to do is pick which trip to go on!  
Weather, when to go and what to do in Switzerland 
The weather in Switzerland is pretty mild, not too hot and not too cold (at least in the summer!) and there are obvious seasons. 
So the best time to visit Switzerland depends on what you plan to do.  
In high winter (January and February), the days are short and cold and snow is pretty common, making it perfect for winter sports, but not so great for hiking.  
See also:
Flights to Zurich
Flights to Geneva
It starts to warm up a bit in March, and most low ski resorts will close, but ones at higher altitudes may still have enough snow to stay open. 
April and May are fairly quiet as spring starts to creep in, and is a good time to take a scenic train ride – just check in advance to make sure they're up and running. The weather is even warmer in June, making it suitable for hiking. 
Summer kicks off in July and throughout August, with warmth and plenty more activities like cycling and water sports. September is a little bit cooler, if you find Switzerland's summer a bit too warm for adventurous activities.  
The tourist season winds down in October and November as the weather cools and activities start closing up. Winter resorts start opening up in December, the Christmas crowds flood in and skiers head up the mountains again.
Regardless of when you plan to go, double-check your planned activities are open before you travel, and pre-book in the peak summer tourist season.  
Whether you're in Switzerland for sun or snow, you'll likely have a fun-packed holiday, with a sprinkling of zen to balance things out – ahhh.  
Widerluege, adieu, arriverderci, Ade, goodbye!  
By Amy Smith