Looking for cheap holidays to Venice? GoCompare today!
Looking for cheap holidays to Venice? Find exactly what floats your boat with GoCompare!
Key points
Booking up your Venetian holiday early can lead to an early-bird price, allowing you to save a bundle on the standard price down the line
Conversely, last-minute holidays to Venice can also yield a fantastic discount. However, availability isn't always guaranteed
Comparing holidays with GoCompare can help you find some absolutely banging prices, while also highlighting alternative options
Consistently ranked as one of the most beautiful cities in the entire world, Venice is right up there with the likes of Paris, Florence and Rome as a true European tourist paradise. The undeniable aesthetics of the architecture mesh effortlessly with marine setting to create scenery fit for a fantasy film.  
While those same waters may have caused a few issues for the residents – including gradual erosion and subsidence – the city itself has never lost its appeal to visitors. In fact, the romanticised concept of a city built on water is a charm that has never failed to draw crowds. 
'The Floating City' is a true bucket list destination for any self-respecting traveller, and attracts an ever-flowing stream of tourism that never seems to dwindle. The locals are well-versed in this tourist culture too and are super friendly to the non-natives, proving that Venetians really do put the 'nice' in 'Venice'. 
Add to this a pleasant summer temperature with highs of over 27°C, and Venice has all the making of a dream holiday destination, whether you're looking for a European holiday, a city break or a romantic getaway. 
Things to do in Venice 
Venice has been a staple among Italian tourism for decades and with good reason. Outside of the awesome aesthetics and amphibious layout, Venice has a boat-load of attractions for visitors.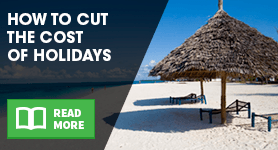 One of the top sights is the awesome Grand Canal – a reverse S-shaped river that runs through the centre of Venice. The Grand Canal is the main waterway of the city and travels from Sam Marco Basilica to Santa Chiara Church, dividing the city into two halves, not unlike the yin-yang symbol. 
Of course, no trip to Venice would be complete without a ride in one of the legendary gondolas and where better to ride than the Grand Canal? Talk about killing two birds with one stone! The canal is lined with beautiful buildings and palatial structures, turning any gondola ride into a veritable stroll through an aquatic art gallery of architecture. However, it's worth noting that the Grand Canal is grand for a reason and can get very busy.
If you'd prefer a more intimate ride, the back canals and offshoots are far less crowded. Meanwhile, morning or evening rides can also be a great way of ensuring a more romantic and ambient outing. Also, don't be disappointed if your gondolier isn't the singing type... Not all gondoliers are avid vocalists, so it's very much a roll of the dice if you're serenaded as you sail. 
Speaking of rolling the dice, Venice is also home to the world's oldest casino, Casino di Venezia. Inaugurated in 1638, this debonair establishment exudes class and allows you to channel your inner Bond. With a range of table games, slots, and regular events and tournaments, you'll never be at a loss for things to do. 
The casino houses two different restaurants and a range of generously stocked bars, for those that see themselves caught up in the action for lengthy periods. It's also situated in an unrivalled location, overlooking the watery streets below. So, if the mood strikes, you really could play bridge over troubled waters. 
Did you know...?
Venice has long been a favourite among film-makers and has appeared in countless movies over the years. These include several James Bond movies, Indiana Jones and the Last Crusade and The Talented Mr. Ripley.
However, when it comes to land-based landmarks, the Piazza San Marco is perhaps the king of the hill. Translated into English as St Mark's Square, the piazza is generally considered the nucleus of the city and is believed to have been labelled 'the drawing room of Europe' by none other than Napoleon himself... Although evidence of that is in short supply. Ahem...
Aside from featuring the largest open space in 'The City of Water', the Piazza boasts some of the most prominent landmarks of the entire city. These include a variety of stunning buildings, such as the Basilica San Marco – the spectacular cathedral known by the nickname of 'Chieso d'Oro' (Church of Gold) - and the Campanil di San Marco - the impressive bell tower that overlooks the square. 
Nevertheless, if history is your bag, one sight not to be missed is the iconic Doge's Palace that sits connected to the Basilica San Marco. Doge's Palace is a Venetian Gothic building, formerly the residence of the Doge of Venice – chief magistrate and supreme authority of the Venice of days gone by. Today, the palace is a museum offering tours, exhibitions and more – a real must for historians and those looking for a taste of Venetian culture. 
Holidays in Venice 
When mulling over what kind of Venice holiday you want to take, there are two popular options worth keeping in mind. These are the ever-popular package route and the all-encompassing all-inclusive.
Package holidays to Venice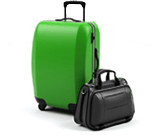 Anyone looking for a hassle-free booking should consider a package holiday. Typically including flights, transfers and accommodation, Venice package holidays are the perfect solution for those looking to get their entire holiday wrapped up in one package... hence the name, we guess! 
Package holidays in Venice are also handy for those unfamiliar with the destination and are ideal for first-time visitors. Meanwhile, travel agents are often eligible for discounts not widely available to Joe Public. As a result, package bundles can be a real bargain and work out more economical than booking each feature individually. 
Perhaps best of all, package holidays usually come with ATOL/ABTA protection attached, keeping you covered if your airline or travel provider goes out of business before, during, or after your trip. Meanwhile, it also makes life easier in that you have just one point of contact for all your holiday queries. 
All-inclusive holidays to Venice 
When it comes to sheer relaxation it's hard to beat the comprehensive quality catered by being all inclusive. With all-in, virtually everything is pre-paid for under the initial costs, so you're free to wine and dine to your heart's content from the point of check-in. 
For anyone planning on spending a lot of time at their hotel, this is a great way to get your money's worth. This provides you with the safety net of knowing you don't have to keep shelling out for meals, drinks and snacks throughout the day - which can be particularly reassuring if you're on a tight budget. 
Compare cheap holidays to Venice 
With so much to see and do in Venice, driving the initial cost down and finding cheap Venice holidays can be a top priority for many Brits. After all, the more you save on travel and hotels, the more you can spend elsewhere. Luckily, there are a few handy hints and tips that can help limit the expense easily. 
As is often the case when it comes to the booking process in general, getting ahead of the curve and being prepared can be a real cost-cutter. The cost of holidays commonly creeps up as the weeks and months progress, so it really does pay to get in early. Booking your holiday in advance can result in an early-bird price that's often cheaper than later on, while it also gives you plenty of time to save as well. 
On the other hand, a blasé approach can also have its benefits too, and last-minute holidays to Venice could be had for a real bargain. It's not unusual for travel agents to lower their prices if packages remain unsold as the date draws near, so a cool resolve can yield a great price. However, this approach isn't without risk as there's no guarantee of availability. Nevertheless, it can be a great option for couples seeking an impromptu romantic getaway. 
Finally, it wouldn't be a holiday bargain hunt without floating by GoCompare for a quick gauge of the market. A quick search could surface some surprising options and see you cruising down the Venetian canals in no time. So, what are you waiting for? Take a ride in GoCompare's gondola of goodies and get your feet wet with some of the best holiday bargains floating around the web. 
By Martyn Grant