Compare cheap holidays to Verona with GoCompare
Find the perfect Verona holiday for you and explore the best that northern Italy has to offer. Go compare prices now to see why parting for Verona needn't be such sweet sorrow...
Key points
Verona is at its finest in late spring and early autumn, when the weather's still great but there's fewer tourists and crowds
Every summer the Arena di Verona Festival occurs in the Roman amphitheatre, and is one of the greatest places to see opera in the world
Wine is also a big deal in Verona, with many award-winning vintages produced in the surrounding region. Whatever brings you to Verona, make sure you compare holidays to find the best deal for you
William Shakespeare set two of his plays in Verona, and the city continues to attract lovers, culture vultures and history buffs all these years later. 
There's perfect piazzas strung together by pretty little lanes, there's the huge Roman amphitheatre that hosts the opera festival and architectural wonder at every turn. 
Venice might win the headlines in this region, but Verona might win your heart. If you're ready to fall in love then let's look at some Verona holidays. 
Holidays to Verona, Italy 
It's hard to escape Romeo and Juliet in Verona with restaurants, hotels and souvenir sellers making hay on the story of the star-crossed lovers. Yet there's more to Verona than Montagues and Capulets. We'll talk opera in a minute, but for now we're going to shout out the wine. The city is surrounded by vineyards that produce an astonishing range of wines, including such treats as Custoza, Amarone and Lugana. It's little wonder that the world's biggest fair for winemakers, Vinitaly, happens in Verona.  
Verona can also boast more Roman ruins than any other city besides Rome, on top of medieval and Renaissance delights, so there's plenty of history to ogle before, during or after the vino.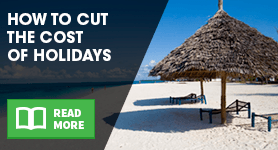 Verona's most famous square is Piazza delle Erbe and makes for a great starting point to explore the city. In fact, Verona itself is a great place to base yourself to see the Veneto region, which takes in Venice and the east shore of Lake Garda. 
Verona opera holidays 
The Arena di Verona Festival is one of the world's greatest opera events and runs every summer in the giant Roman amphitheatre that dominates central Verona. It's hard to think of a more special place to hear the great works of Verdi, Rossini and Puccini than when dusk falls and spectators light candles to illuminate the arena. It's wise to book in advance for a performance, and some tour companies offer opera package holidays. Yet with a bit of pre-planning you can set your own agenda. Shop around and see what's what. 
Venice, Verona, and Lake Garda holidays 
If you're in Verona, why not turn your holiday into a mini grand tour of northern Italy's highlights? Verona sits between the glamour of Lake Garda and the watery wonder of Venice, so experiencing all three can easily be done in a week, if not less. But why rush such splendour? You might see such breaks advertised as twin-centre holidays, so search and compare and see what deals are out there. 
Package holidays to Verona 
With lots of flights landing at Verona-Villafranca Airport (VRN) across the summer months from the UK, you might want to see if there's any savings in booking a package holiday. Sorting your hotel, flights and possibly even transfers can take the stress out of travelling and help when it comes to budgeting. With plenty of hotels in the city and plenty of airlines flying there, make sure you compare holidays to Verona to uncover the best deals for you.  
Some of the top-rated hotels in Verona that you might want to look include Byblos Art Hotel, Palazzo Victoria, and Due Torri Hotel.  
See also:
Flights to Verona
Flights to Venice
Hotels in Milan
How to find cheap Verona holidays 
Verona and nearby Lake Garda are very popular during the peak summer season, so if you want to make your euros go further, look at the shoulder season, AKA late spring and early autumn. It will still be warm, things will still be open, but it'll be a little quieter and a little bit cheaper. 
While winter in Verona with the Christmas markets is charming, there won't be as many flights available from the UK, so that part of your holiday may be more expensive. Saying that, hotel prices will be lower, so strike the balance that's right for you. 
Also consider booking your holidays to Verona early or at the last-minute for the best deals. And always squeeze in some time to compare online and see what savings are available. 
By Sam Easterbrook