Guide to AA home insurance
Unless you've been living under a rock, you've probably heard about AA's breakdown cover. But what about its home insurance?
Key points
Home insurance isn't a legal requirement, but some mortgage lenders require it if you finance your home with a mortgage
The AA has two types of home insurance policies: standard home insurance and home insurance plus
You can also get your AA buildings or contents insurance separately if you like
To help you learn a little more about what the AA has to offer, we've written this guide to tell you more about AA's home insurance, optional extras, and how to hopefully get your home insurance cheaper.  
AA home insurance 
The AA has been around helping motorists since 1905, and launched its first insurance service in 1907.   
Almost 100 years later, the AA brought out a range of insurance products and services, including home insurance.  
It began with just a standard insurance policy, but added a 'home insurance plus' option in 2014 to offer its customers a more comprehensive policy.
Although home insurance isn't a legal requirement, some mortgage lenders insist upon buildings insurance if you finance your home with a mortgage.  
Did you know...?
While you can get no claims discounts on your car insurance, some insurers also offer discounts for no claims on your home insurance too!
If you're not sure about getting home insurance, remember that you might save a bit of money each year... But it could be even more costly if something happened to your home or possessions and you didn't have home insurance, as you'd be responsible for paying the bill.  
There are two components to home insurance: buildings cover and contents protection. And the AA offers them packaged separately and together.   
AA home and contents insurance 
The AA's home insurance will cover your home and possessions for things like theft, accidental damage and fire damage. As we briefly mentioned before, the AA has two types of home insurance policies: standard home insurance and home insurance plus.  
In the standard home insurance policy, you'll get: 
Unlimited buildings cover for homes worth up to £1 million 
Varying levels of contents cover 
Alternative accommodation cover 

Single item limit of £1,500 
Home office equipment 
Cover for things stolen from sheds, garages or outbuildings 
Replacement locks and keys 
Fridge/freezer cover for spoiled food 
Garden plants cover 
Replacement items new for old 
AA's home insurance plus covers everything listed above, with a few changes:  
Unlimited buildings cover for homes of any value 
Unlimited contents cover  
Home emergencies cover 
Cover for matching sets, like kitchen cabinets bathroom suites and flooring 
Cover for your family while they're away at university or college 
Unlimited replacement locks and keys 
And the maximum limits are increased for certain types of cover, including: 
Alternative accommodation 
Single item limit of £5,000 
Legal expenses 
Cover away from home  
This was correct in February 2018. And home insurance policies change all the time, so make sure you check the terms and conditions and policy details before signing up with a home insurance provider.  
Extra cover from AA 
While everything is included in the AA's home insurance plus package, if you have the standard home insurance policy, not everything's included in the price.  
If you want things like legal expenses and home emergency cover, you'll need to add them on to your standard AA home insurance as optional extras.  
Legal expenses cover 
If you need it, you can add legal cover to your standard home insurance policy.  
This entitles you to up to £50,000 legal expenses cover for any disputes which may arise. In addition, you get access to free online legal documents like a will, power of attorney, tenancy agreements and complaint letters.  
Home emergency cover 
The AA's home emergency add-on means that it'll pay up to £500 for emergency call-outs, labour, parts and materials.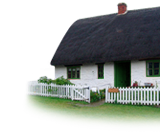 There's no limit to how many call-outs you can make. Emergency call-outs are available for things like flooding, gas supply damage, damage by fire or burglary. Plus it'll cover doors, locks and window damage that need immediate repairs, as well as wasp or hornet nest removal. 
Don't forget – the AA was once dubbed "the fourth emergency service". 
Boiler cover 
While this used to be one of its extras, the AA no longer offers boiler cover to new customers. This just goes to show how things can change in the home insurance world! 
How to make a home insurance claim 
Read your AA policy booklet to make sure the loss or damage is covered by your home insurance policy.  
Get in touch with the AA using the phone number on your policy summary to report the incident, and have all the details and documents you'll need handy.  
You may also be asked to complete a claims form or provide other information to help with your claim.  
See also:
If you need to make urgent repairs, keep the receipts from tradesmen and of materials.  
In the case of a burglary, call the police first and keep a note of the crime reference number.  
This is just a basic guideline. You should check your policy documents for more specific information.  
Already with AA and want to cancel? 
If you want to cancel your AA home insurance policy, get in contact with AA and have your policy details ready.  
As with making a claim, you should check your home insurance terms and conditions to see exactly what you need to do and for more information.  
How to find cheaper home insurance 
Things like paying annually rather than monthly, combining your buildings and contents cover, and improving your home security might help to reduce your premium's cost. 
Comparing home insurance providers can also help you save time and money.  
Choose a comparison site (well, while you're already here… *wink*) and fill out the form with a few details about your home and the type of cover you want.  
You'll then be able to see quotes from different home insurance providers, and the type of cover they offer. 
It's a quick and easy way to see who's offering what, in price order, so you can ultimately decide what's right for you. Don't always settle on the cheapest insurance either – make sure you're getting the cover which best suits your circumstances.   
By Amy Smith