Accidental damage cover can be vital to a home insurance claim, but it's not included on all policies as standard. Read our guide to find out more.
Key points
Accidental damage insurance isn't included on all policies but may be available as an optional extra
Expect cover against events that are both unintentional and unforeseen, but watch out for exclusions
GoCompare helps you specify whether you want policies with accidental damage cover for contents and/or for buildings
What is accidental damage cover?
Accidental damage cover is for loss or damage of an accidental nature, such as knocking a tin of paint over a carpet, smashing a valuable vase, or escape of water from a leaking, hidden pipe.
Note that you should expect to see specific exclusions on a policy, such as normal wear and tear.
You can have both accidental damage insurance for buildings and accidental damage cover for contents - if you have one, don't assume you have the other.
Such cover is sometimes included as standard on home insurance policies, but you shouldn't assume that you have this protection and - even if you have - the level of cover may not be enough for your needs.
It's usually possible to purchase additional accident cover and, depending on your policy and your requirements, you may want to consider this.
Why should I consider accidental damage insurance?
Insufficient accidental damage cover can leave you exposed to risk, even in areas where you may think your policy offers you protection.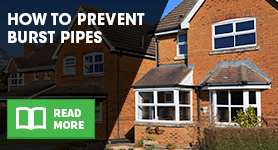 As just one example, weather damage can be a complex area when determining what's classed as storm damage and what's classed as accidental damage.
As ever with insurance, you need to read the terms and conditions of your policy carefully and ensure that you have adequate protection in place to meet your needs.
How do I buy accidental damage cover?
Should you choose to use GoCompare's home insurance comparison service, you'll be presented with clear options within the question set on whether you'd like accidental damage on buildings insurance and/or on contents insurance.
When you're presented with your list of quotes, you'll have the option of trying our simple-to-use 'customise your quote' function.
Did you know...?
Cover for damage done by lodgers and/or other paying guests may be excluded
This allows you to compare and, if required, add on any or all of four options:
Accidental damage for buildings
Accidental damage for contents
When you see an option you like you can click through for a more detailed breakdown of the policy, including information and ratings from independent financial researcher Defaqto.
What does accidental damage cover?
Assuming that you plan to put this cover in place, you should look for protection against events that are both unintentional and unforeseen.
It's possible that an insurer's definition of accidental damage will differ from such standard terms, so always read the terms and conditions.
You should expect coverage against breakage, spillages and other acts of negligence at your property.
Damage done by children is a common claim area and most policies will offer cover for this, whether the youngsters are your own or those of visitors.
As an example of what may constitute accidental damage, consider losses that may be caused by a leaking pipe.
If the leak was obvious and you did nothing to repair it, you may not be covered, but if the leak was hidden and you were unaware of the problem until the damage was done, you should expect to be able to make a claim.
What's not covered by accidental damage?
You should not generally expect your policy to pay out for:
Deliberate acts of damage
Poor workmanship
Mechanical failure
Damage done by pets
Deterioration with age
Other wear and tear
Cover for damage done by lodgers and/or other paying guests may also be excluded.
Don't assume, either, that gadgets are protected under accidental damage cover.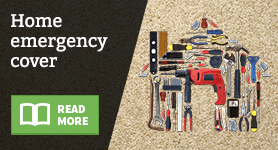 For example, if you spill a cup of tea on your laptop while at home your insurer may not cover its repair or replacement.
Check the terms and conditions of your policy to make sure you're covered in the way you anticipate.
What claim areas may be disputed?
Common reasons insurers give for refusing a claim of accidental damage are that the policy did not offer cover for the event that happened, or that the event was not an accident.
A useful option to look out for on your policy is matching sets cover
Losses arising from DIY work can be a tricky area to define.
Most accidental damage policies should cover you if, for example, you mistakenly put your foot through a floorboard in the attic.
But if you attempt a major DIY project that goes wrong then you may be liable for the bill.
Should your possessions be damaged during cleaning or repair then you may find that your accident cover doesn't offer protection.
You'll also need to think carefully about items taken from your home as they may need some additional form of insurance.
What else do I need to consider?
A useful option to look out for on your policy is matching sets cover.
Many policies will only pay out for damaged items in a set, even if you cannot replace them with exact replicas - so you may, for example, be left with a new sofa that doesn't match the rest of your three-piece suite.
The same principle can apply elsewhere in your house - consider kitchen units, bathroom suites, bedroom furniture… the list is endless.
When considering accidental damage cover, also look carefully at the amount of excess you're happy with to ensure you get the right policy to suit your needs.
By Sean Davies