Guide to Admiral home insurance
Having charted a successful course for car insurance, Admiral also offers several home insurance options. Here's our guide to navigating the risky waters of home insurance. 
Key points
Admiral combines buildings and contents insurance in its policies
There are three tiers of home insurance cover: Basic, Gold, and Platinum
Admiral allows customers to combine home and car insurance into a MultiCover policy
As an insurance provider, Admiral is best known for its car insurance. 
Notably, it was the first car insurance provider to offer a multi-car policy. It also provides home insurance products as well, offering peace of mind at home as well as on the road. 
Admiral home insurance 
Unlike car insurance, home insurance isn't a legal requirement. That said, if you're getting a mortgage, it's likely that your provider will require buildings cover in case of damage from unforeseen circumstances. 
Some mortgage providers may offer their own brand of home insurance. But while they may require you to have a policy, it isn't necessary to use their brand. 
So, although it isn't mandatory in all cases, in general it's worth getting home insurance cover. After all, it's better to have it and never need it than to find yourself knee-deep in floodwater with no cover to pay for the damage. 
Admiral was formed in 1993, and quickly expanded from its initial premise of selling car insurance to selling home insurance as well. It now provides a wide range of products, including pet, travel and van insurance. 
What home insurance can I get with Admiral? 
Admiral's home insurance policies combine buildings insurance and contents insurance into one policy, making it easier for customers to administer.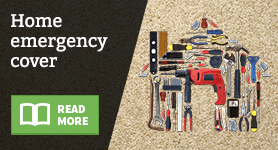 Some providers may not do this, so it's worth knowing the difference between the two to make sure you're not caught out. 
Buildings insurance applies to the structure of the home. It also extends to everything permanently fixed down, like fitted kitchens, bathroom suites and so on. 
It covers homeowners against fires, vandalism or malicious damage, earthquakes, water leaks and subsidence, as well as floods. Admiral will provide alternative accommodation if your property becomes unsafe to stay in. 
Contents insurance covers your belongings in the house, namely, what you would take with you in the event of a move. This is mainly confined to furniture, clothing and electrical items. Depending on the provider, it may include frozen food, which Admiral does offer. 
Be careful to make sure you calculate the value of your contents properly, as this may affect the price of your premiums. As luck would have it, we have a handy home insurance contents calculator that you can use. 
Admiral offers three standard tiers of home insurance cover: the basic level, Gold, and Platinum, each providing increased levels of buildings and contents cover. 
Basic 
Admiral Cover, the most basic level of protection, is just for the essentials: up to £50,000 in contents cover, unlimited buildings cover, and £350 bicycle cover.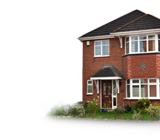 The optional extras include:
Personal possessions cover will protect your belongings outside the home – so if you spill a coffee from the local cafe over your laptop, you'll be protected with this option. The same applies should you drop your phone and break it on the pavement. 
In 2018, Admiral's basic cover was awarded 2 stars from Defaqto's ratings system. Defaqto is an independent reviewer of financial services providers, so its ratings are very trustworthy. The low rating for the basic cover doesn't mean it's a bad product, but that the higher tiers may offer better-quality services. 
Gold 
Gold Cover offers all the same protections as the basic cover, but also includes boiler emergency cover as standard. 
This'll provide up to £500 per call-out for a temporary repair in an emergency. You're entitled to a maximum of two claims per policy term, starting 14 days after the policy start date.
Did you know...?
Admiral offers Celebration Cover, which increases the amount of contents cover for 14 days before and after the date of a celebration to cover the food and gifts bought
Gold Cover also includes up to £5,000 for trace and access cover, which covers or contributes to the cost of detecting and repairing any water leaks. The contents cover on offer also increases by £25,000.  
Platinum 
Platinum Cover includes all of the above, but to much greater degrees: up to £150,000 of contents cover, up to £2,000 for personal possessions cover, and up to £10,000 for trace and access cover. 
The Platinum tier also includes all of the optional extras as standard. 
It even offers matching items cover. This is Admiral's promise that if a part of any matching suite can't be repaired or replaced like-for-like, the whole set will be replaced. 
See also:
So, if redecorating goes badly wrong, you may be able to get a replacement for part, or the whole, of your suite.  
All features and figures were correct in March 2018.
Making a claim with Admiral 
You'll need to refer to your policy's terms and conditions, as there may be an excess to pay in the event of a claim. 
The policy booklet should also contain all the relevant contact details. 
By Nick Dunn