Alternative accommodation cover can give you shelter when a domestic emergency forces you to leave your home.
Go straight to...
What's the definition of 'uninhabitable'?
When can I claim for alternative accommodation? 
What alternative accommodation will be provided? 
How can I get alternative accommodation cover? 
Key points
You'll usually get alternative accommodation cover within a buildings insurance policy, but levels of cover will vary
You may get like-for-like accommodation for you, your family, and pets, plus temporary storage for your furniture
Some expenses, such as takeaways and utilities, may be covered if you choose to stay at home, or with family
If your property becomes uninhabitable following subsidence, fire or flooding, or another surprise building crisis, staying at home is usually off the table. 
If your home insurance doesn't cover you adequately for alternative accommodation, you may find yourself, at worst, pitching a tent in the garden after a domestic disaster, or paying for a hotel while your home is closed for repairs. 
Alternative accommodation, arranged through your insurance, gives you somewhere suitable to stay when the house is left uninhabitable due to an insured event. 
It covers the cost of putting a roof over the occupants' heads while the subsequent repairs are ongoing. 
Homeowners need alternative accommodation cover, and typically it's included on buildings policies. 
Tenants, landlords, and holiday home owners may also benefit from alternative accommodation cover, but their needs will of course differ, and tenants with contents insurance may only want to beef up their cover for added piece of mind. 
An insurer considers a home uninhabitable if, for example, it has no heating in the winter, no running water or electricity, or if the structure is unsound. 
You could be struggling without these essentials in the wake of a storm, flood, fire, or another disaster.  
Should you stay, or should you go? 
Whether a property is considered habitable will depend on the individual insurer and the loss adjuster, who will be sent by your insurer to your property to assess your claim.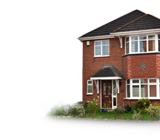 They'll assess the situation and decide if it's safe for you to remain, or if it'd be more appropriate for you to claim for certain expenses.  
If you've packed a bag and are ready to roll, hold your horses - even though a house may become uncomfortable or inconvenient following an insured event, that doesn't make it uninhabitable. 
The insurer has the final word unless you take your case to the Financial Ombudsman.  
On 3 April, 2019, we checked 386 building insurance policies on Defaqto and found that 385 included some level of alternative accommodation cover. 
Considering the spectrum of protection, however, scrutinising accommodation cover to find the right one for you is more than worthwhile. 
For instance, 153 insurers covered accommodation costs between £12,500, and £80,000, seven insurers simply suggested 'reasonable costs' would be covered, and just one covered up to £1m.
Policies may include accommodation for you, your family and pets (including kennel fees), plus short-term storage for your surviving furniture.
Interestingly the same cover may be applied, albeit over a condensed period, if the damaging event occurs in a neighbouring property and you can't access your home. 
Some policies had limitations placed on the claim rather than a fixed pay out. For example, 120 policies advised you may only claim up to between 10-30% of the sum insured.
In real terms, if you had cover amounting to £200,000, with a 20% claim limit, you'd be able to claim up to £40,000 for alternative accommodation. 
In contrast, 25 insurers set a time limit, paying for accommodation for up to six months, up to two years, or up to three years.
It's complicated, far reaching, and by no means standardised, so read your insurance docs carefully. 
If you're able to stay with relatives because your home is uninhabitable it's unreasonable to expect them or you to foot the bill for your stay. 
Many insurers will reimburse the cost of food and other expenses, but this must be within reason and shouldn't be more than the cost of a rented house or hotel. 
Again, this will be decided on a case-by-case basis and will depend on the circumstances. 
Similarly, if the cost of living in a temporary home is more expensive than your permanent home, insurers could reimburse you the difference. 
If you have a pet, kennel costs may be included, depending on your policy's level of cover. 
Some people understandably want to stay in their own homes in times of stress, and many insurers will allow this, so long as your home isn't a health and safety hazard. 
If you don't have a working kitchen but would still rather stay in your own property, insurers may reimburse you (within reason) for the cost of takeaway food and eating out. 
For homeowners to benefit from alternative accommodation protection, the damage must have been caused by an 'insured event'. 
Check your policy documents to find out what your provider classes as an insured event – it will usually include things like fires, floods and storms. 
The rule of thumb is; tell your insurer as soon as you can following any kind of disaster for the quickest assistance possible.  
According to the Financial Ombudsman, alternative accommodation should be comparable to the insured property, and should allow you and your family to continue your normal lives as easily as possible.†
For instance, if you live in a four-bedroom, semi-detached property, you should be re-housed in a four-bedroom, semi-detached property.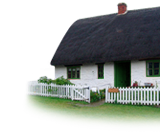 Insurers should aim to place families in the local area so that their work and education isn't disrupted. 
Remember that this may be difficult, for example in a flood when there's little temporary accommodation in the vicinity. 
If you're forced to live away from your local area and commute to work and/or school, the cost of additional transport should be reimbursed to you by the insurer. 
Landlords are only likely to need alternative accommodation cover if the tenancy agreement says they must provide it should the property become uninhabitable. 
Check your agreement carefully, but it's not a typical feature of the contract. 
Instead, the tenant may simply be freed of the requirement to pay rent should the property become uninhabitable.  
If this is the case, do you have adequate loss of rent protection as part of your landlord insurance policy? It's time to check, and possibly level up if you feel the policy in place won't protect you sufficiently.  
Likewise, holiday home owners may be left in the lurch if guests are unexpectedly ousted from the residence. Could you cover or make a claim for loss of earnings from holiday rent? 
If you're a tenant, contents policies will offer alternative accommodation protection, although the cover limits are usually lower than on buildings policies. 
Remember that if your rented property is no longer habitable you won't have to continue paying rent. 
If you don't have insurance cover your landlord may make alternative provision for you if they are contractually obligated, or you may be left to find your own accommodation. 
If you're a homeowner or leaseholder with a mortgage, your mortgage provider will expect you to have buildings insurance.  
Alternative accommodation cover may be part and parcel of that policy, but in some cases you may have to add on protection to cover all your bases. 
Get an alternative accommodation plan for when things really do go wrong by comparing home buildings insurance with GoCompare. 
By Amanda Bathory