Alternative accommodation cover should be considered by homeowners, tenants, landlords and holiday home owners.
Key points
Alternative accommodation should be expected on a home buildings policy, but cover will be more variable on contents policies
Read terms and conditions with care so you know what you're covered for and what's excluded
If required, alternative accommodation cover can be included on policies designed for landlords and holiday home owners
Seeing your property made uninhabitable by something like subsidence, fire or flooding is painful enough.
But if your insurance doesn't cover you adequately for alternative accommodation you may find yourself in a difficult position after a domestic disaster.
Alternative accommodation on home insurance can prove invaluable when a person's house is left uninhabitable due to an insured event.
It covers the cost of putting a roof over the occupants' heads while the subsequent repairs are ongoing.
If you're looking for alternative accommodation cover as a landlord or as a holiday home owner your needs will differ, but it's an area you should think about.
Alternative accommodation cover and home insurance
Alternative accommodation cover is typically included on buildings policies.
On 20 August, 2014, GoCompare reviewed 320 home building insurance policies listed on the matrix of independent financial researcher Defaqto and found that all 320 included some level of alternative accommodation cover.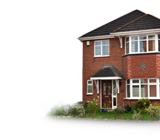 Buildings policies are typically only taken out by homeowners, though, so if you're a tenant and only have a contents insurance policy you may need to think more carefully about the cover you need.
Some contents policies will offer alternative accommodation protection, although the cover limits are typically lower than on buildings policies.
Of course, if your rented property is no longer habitable you won't have to continue paying rent.
If you don't have insurance cover your landlord may make alternative provision for you (see below), or you may be left to find your own accommodation.
When can a home insurance claim for alternative accommodation be made?
For homeowners to benefit from alternative accommodation protection, the damage must have been caused by an 'insured event'.
Check your policy documents to find out what your provider classes as an insured event – it will usually include things like fires, floods and storms.
Levels of home insurance alternative accommodation cover
If you have alternative accommodation cover it's important to check that the level of protection offered is sufficient for you and your family's needs.
If your home is uninhabitable because of unforeseen circumstances you should be able to move to alternative accommodation nearby
Ben Wilson, GoCompare
Often, cover is a percentage of the total you're insured for under your buildings insurance policy.
In GoCompare's August 2014 study of buildings policies, 35% offered cover amounting to 20% of the overall sum insured meaning that, if you had cover amounting to £200,000, you'd be able to claim up to £40,000 for alternative accommodation.
Of the 320 policies, 4% offered cover amounting to 25% of the sum insured, 1% offered 15% and 5% of policies offered 10%.
Policies can also offer a specific amount of cover, or will provide alternative accommodation for a set period of time, for example up to three years.
The provider may also limit the cover to a 'reasonable' amount.
Location and standard of alternative accommodation
According to the Financial Ombudsman,† alternative accommodation should be comparable to the insured property, and should allow the proposer and their family to continue their normal lives as easily as possible.
Cost of alternative accommodation
According to the Association of British Insurers (ABI), £24m was spent by the insurance industry on alternative accommodation during the floods of December 2013-February 2014.
That included rehousing displaced families in hotels, bed and breakfasts and rented properties.
The average cost for each affected household was estimated at £16,500.†
So, if you live in a four-bedroom, semi-detached property, you should be re-housed in a four-bedroom, semi-detached property.
Insurers should aim to place families in the local area so that their work and education isn't disrupted.
Remember that this may be difficult, for example in a flood when there's little temporary accommodation in the vicinity.
If you're forced to live away from your local area and commute to work and/or school, the cost of additional transport should be reimbursed to you by the insurer.
"It's important to check the terms and conditions of your policy and speak to your provider to determine what's covered," said GoCompare's Ben Wilson.
"It's commonplace in today's society for people to live far away from family or friends, so expecting displaced homeowners to stay with loved ones is often unrealistic.
"You won't be able to take advantage of alternative accommodation if your home is messy or you fancy a break, but if your home is uninhabitable because of unforeseen circumstances you should be able to move to alternative accommodation nearby."
Definition of 'uninhabitable'
Typical examples of when a home would be considered uninhabitable by an insurer could be if it had no heating in the winter, no running water or no electricity, or if the structure was unsound.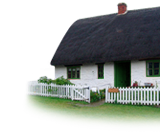 Unless it's lacking such essentials, a home may not be deemed uninhabitable even though it might be uncomfortable or inconvenient.
Whether a property is considered habitable will depend on the individual insurer and the loss adjuster, who will be sent by your insurer to your property to assess your claim.
Other expenses that may be covered by alternative accommodation
If you're able to stay with relatives because your home is uninhabitable it's unreasonable to expect them or you to foot the bill for your stay.
Many insurers will reimburse the cost of food and other expenses, but this must be within reason and shouldn't be more than the cost of a rented house or hotel.
Did you know...?
If you stay in your property when the kitchen's out of order insurers may reimburse you (within reason) for the cost of takeaway food and eating out
Again, this will be decided on a case-by-case basis and will depend on the circumstances.
Similarly, if the cost of living in a temporary home is more expensive than your permanent home insurers could reimburse you the difference.
If you have a pet, kennel costs may be included, depending on your policy's level of cover.
Some people understandably want to stay in their own homes in times of stress, and many insurers will allow this, so long as your home isn't a health and safety hazard.
If you don't have a working kitchen but would still rather stay in your own property, insurers may reimburse you (within reason) for the cost of takeaway food and eating out.
Repairs while you're in alternative accommodation
Repairs may take some time to complete, but if they take longer than is reasonable you could be able to claim additional compensation from your insurer.
Such a claim is likely to fall under the classification of 'distress and inconvenience'.
If you decide to have building work undertaken to coincide with repairs caused by damage, the policy will only cover the cost of alternative accommodation for the period that the work caused by the damage would have taken.
So if your home remains uninhabitable because of building work you've elected to undertake, you'll have to cover the cost yourself.
Alternative accommodation cover and landlord insurance
Landlords are only likely to require this cover if the tenancy agreement they've made with their tenants includes the stipulation that they must provide alternative accommodation should the property become uninhabitable.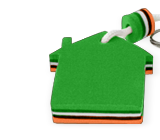 Check your agreement carefully, but such a clause doesn't tend to be typical.
More usual would be for the tenant to simply be freed of the requirement to pay rent should the property become uninhabitable.
If this is the case, the property owner should think about whether they have adequate loss of rent protection on their landlord insurance policy, offering financial protection if the property becomes uninhabitable as the result of an insured event.
Alternative accommodation cover and holiday home insurance
If you're thinking about holiday home insurance, the guidance is essentially the same as that suggested for alternative accommodation cover for landlords (above).
Should your rental agreement stipulate that you would provide alternative accommodation for someone staying in your holiday home then you may need to consider protection.
Loss of rent cover could help you out if you have to turn guests away from your holiday home because it's become uninhabitable as the result of an insured event.
By Emily Bater