Guide to Asda home insurance
You can get your groceries, shop for the latest fashions, get an eye test, fill up your car and print out your photos all from one brand – Asda. But did you also know that Asda does home insurance too?
Yep, you read the title right. Asda really does offer home insurance through its Asda Money service.  
Key points
Like most other insurance providers, you can get contents and buildings insurance from Asda, together or separately
Asda Money's home insurance focuses on customisation, which means there are lots of options you can include or exclude in your buildings or contents insurance
When looking for home insurance, compare quotes from different providers and do your own research – don't rely solely on reviews and awards
Read on to find out more about the Asda brand, its home insurance, and how you could save yourself some money with our top tips!  
Asda home insurance  
In the 1920s, the Asquith family expanded their butchers business, and around the same time a group of dairy farmers joined together to become J.W Hindell Dairy Farmers Ltd.   
In 1949, the dairy farmers diversified to become Associated Dairies and Farm Stores Ltd.  
Later, in 1965, the Asquith family joined with Associated Dairies to form a new company, Asda (Asquith Dairies).  
After a few hiccups in the 1980s and 90s, Asda was bought by large worldwide retailer Walmart in 1999 - for £6.7 billion!  
Did you know...?
The Asda clothing brand George is named after its designer, George Davies... even though he stopped working for the company in 2000
Following in the footsteps of other grocery stores, Asda launched its own financial products and services in 2012 through Asda Money. Along with a new credit card, Asda launched breakdown cover, travel, car and home insurance.  
Asda's home insurance is underwritten by RSA, and you can get buildings and contents insurance either together or separately. 
Before we go on, it's worth mentioning that you can't buy Asda's home insurance through GoCompare. At least not at the moment. But it's always worth comparing policies to find the right level of cover for your needs. 
Asda buildings and contents insurance  
Customisation is the main theme of Asda's home insurance. There are many options, like garden cover and bicycle insurance, which you can choose to include or remove from your Asda home insurance policy. This way, you only pay for what you need. 
Asda's buildings insurance will cover the physical structure of your home, including permanent fixtures like doors, fitted kitchens and the roof.  
Its contents cover will protect the things in your home, like furniture, carpets, clothes and jewellery, from theft, fire or flood damage.   
There are two different levels of buildings and contents cover that's offered by Asda Money – standard ('three star') and superior ('five star').  
We've put together some comparisons of Asda's standard and superior policies, to give you an idea of how they differ in March 2018: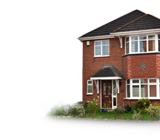 Standard buildings cover up to £400,000; superior buildings cover up to £750,000 
Standard contents cover up to £50,000; superior contents cover up to £75,000 
Standard locks and keys covered up to £750; superior locks and keys cover up to £1,000 
Essentially, Asda's superior buildings and contents cover has higher limits and comes with extras like home emergency cover included.  
With the standard and superior buildings and contents cover, you'll have protection for structure damage, new-for-old replacement, freezer food, high-risk items, office equipment and gift cover.  
What home insurance extras does Asda have? 
As we mentioned earlier, Asda's home insurance is all about customisation, so there's lots of things that you can choose to add on to your home insurance policy if you need to.  
Accidental damage  
This add-on is for both the superior and standard levels of insurance. It'll cover your building and/or your contents against accidental damages, like spilt paint.  
Personal possessions cover  
With this option, expensive individual items like jewellery, sports equipment and electric scooters will be covered, even outside the home.  
This can be added for both standard and superior home insurance policies.  
Technology and entertainment 
This add-on is for your gadgets and gizmos, like TVs, laptops and mobile phones. It's available for Asda Money's standard and superior policies.  
Home emergency protection  
Already included in superior home insurance, you can add home emergency cover to your standard policy.  
With home emergency protection, you'll be covered for things that need to be fixed immediately, like plumbing, drainage or wiring damage. It also covers pest removal and home security breaches.   
Bikes and garden cover  
If you have any bicycles, you might need some bike insurance, which will cover them in the event of theft or loss, at home or away.  
Got some garden furniture, special plants or gardening equipment? Asda has garden cover for you to put on your home insurance policy if you need it.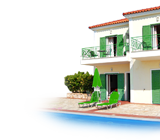 Either can be added to your superior or standard insurance policy.  
Family legal protection 
Family legal protection offers cover for legal expenses, and not just the expenses that might relate to a claim on your home insurance.  
Do try not to get into a dispute with your neighbour over who's got the right to chop down that pesky tree. But, if you think it might be useful, you can add family legal protection to your standard or superior home insurance policy.  
Top tips for cheaper Asda home insurance  
Before you commit to an Asda policy, it's smart to shop around for home insurance. Use comparison sites (like us!) to see how other providers stack up, and who's offering some good deals. 
If you have your heart set on Asda home insurance, look out for discount codes, shopping vouchers or other benefits that it might have on offer. But don't just choose a provider based solely on a good discount – the quality of its home insurance matters more! 
Only include the optional extras that you'll need, or you'll find yourself overpaying on your home insurance. 
While awards and reviews can provide some useful pointers, it's better to gather your own information on home insurance providers.  
What works for one person may not work for another, and sometimes reviews can be unbalanced and unreliable.  
As long as you do your research you'll be fine. Whether you take out home insurance with them or not, just remember the Asda motto – "Save money, live better"!  
By Amy Smith