Take the mystery out of home insurance with our beginners' guide, then compare policies and cheap quotes to find the right deal for you.
Key points
Consider whether you need buildings cover, contents cover, or both
Think about additional features, such as contents cover away from home
Read your policy carefully to ensure you have the cover you need and expect
Home insurance is made up of two types of policy, buildings and contents cover, which can be bought individually or combined.
Although neither type of policy is a legal requirement, it's important to protect your property and belongings so that - in the event of them becoming damaged, stolen or destroyed - you aren't left out of pocket.
Buildings insurance
Buildings insurance protects the physical property as well as its permanent fixtures and fittings, such as fitted kitchens and sanitary ware.
Policies could also include cover for outbuildings such as greenhouses, sheds and garages, along with accidental damage to underground pipes, cables and glass in doors and windows.
If you're renting it should be your landlord's responsibility to sort out this cover so you should only have to concern yourself with contents insurance.
Typically buildings insurance covers damage caused by flood, fire, subsidence, theft, storms or malicious damage.
Most lenders make it a condition that you have buildings insurance when you take out a mortgage, and may offer you a quote for buildings cover. But remember that you don't have to accept their policy and you may find a better deal by shopping around.
Making a reasonable assessment of your property's rebuild value is a key element in organising buildings insurance.
Contents insurance
Contents insurance protects any valuable possessions that you keep within your property - this could be roughly defined as anything that you would take with you if you moved house. This could include items such as: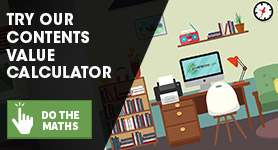 Furniture
Household goods
Kitchen equipment
Television and electrical items
Personal items and valuables
Contents policies will usually provide cover against theft, fire, vandalism, accidental damage, water leaks or explosions.
Some may even cover the cost of replacing locks if your keys are stolen, but always check whether there's an excess as it may be more expensive than replacing the key yourself.
When arranging contents cover you'll be asked to estimate the value of your contents, something best achieved by using our contents calculator or, if you like doing things the difficult way, walking from room to room and making a list.
Contents cover outside the home
Policies can offer cover for items that you take outside the home, which could include jewellery, bicycles, laptops, mobile phones and other handheld gadgets.
You define the level of cover you're looking for when you make an application, but should always double check your policy documents for clarity.
Your home insurance policy will be subject to certain exclusions, so always make sure that you check your documents and ensure that any information you've given is up to date
Additional protection
Most insurance policies could have extra areas of protection, including:
These may be offered as standard or you could opt to pay extra to have them included on your policy.
When you compare policies through GoCompare your results page will allow you to filter so that you only include options with legal assistance, home emergency, buildings accidental damage and/or contents accidental damage.
Excesses
An excess is the contribution you pay towards any claim. There are two types of excess, compulsory and voluntary.
Compulsory excess
Compulsory excess is the amount that you'll have to pay towards any claim made on your home insurance policy, as determined by the insurer.
Voluntary excess
This is the amount you agree to pay towards a claim on top of the compulsory excess. The higher your voluntary excess, the lower your premium is likely to be.
Exclusions
Your home insurance policy will be subject to certain exclusions, so always make sure that you check your documents and ensure that any information you've given is up to date.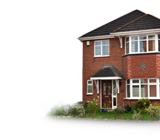 Examples of exclusions are:
Gates and fences aren't usually covered for storm or flood damage
Loss, damage, liability, cost or expense resulting from, or in connection with, terrorism
Pollution or contamination unless it arises from a sudden incident within the period of insurance and is entirely accidental or unexpected
Policy documentation
Once you've taken out a policy your insurer will send or make available to you:
A demands and needs statement that outlines the information on which your insurance is based
An insurance schedule
A 'key facts' policy summary
A policy booklet
Emergency repairs
If at some point during your home insurance policy your property is damaged, make sure you take reasonable steps to stop the damage from getting any worse.
Many policies cover the cost of temporary work and provide emergency helplines which will put you in touch with competent tradesmen who can carry out the emergency repair work.
Speak to your insurance company straight away if anything happens as they may insist on you using tradesmen approved by them to do repairs, and to agree what action needs to be taken.
Making a claim
If you find yourself having to make a claim on your policy, consider these tips to make the process easier:
Check your policy is still in force and that you're covered for the claim
Take reasonable steps to minimise any further loss or damage
If you have lost property or if a crime has been committed, report this immediately to the police so you can get a crime reference number - your insurance company will want this for their records and may refuse to pay out without it
Contact your insurance company as soon as possible and ask for a claim form to be sent to you
Complete the claim form accurately and keep a copy for your own records
Should you suffer a substantial loss you may want to employ loss assessors to help with your claim. While the choice of whom you appoint is entirely up to you we would recommend that you look at the Chartered Institute of Loss Adjusters website.†
The Institute of Public Loss Assessors was founded in the 1970s, and is the recognised professional body representing loss assessors in the UK.
Be sure to get details of all fees and services offered, in writing, before any work is carried out, then keep receipts for any costs incurred as a result of loss or damage. You may be able to claim these back as part of your policy cover.
Stay in contact with your insurance company during the claim - they'll be able to keep you updated with any progress.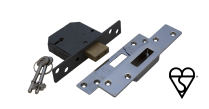 Invalidating a claim
There are a number of reasons why your claim may be invalid, such as:
Incorrectly describing the locks on your property
Not using your burglar alarm when you've told your insurance company you've got one
Not using the locks on your windows, or leaving windows open when you're away from the property
Using your home as a place of business without telling your insurer
No claims discounts
More often than not insurance companies will discount your home insurance if you don't make a claim on your policy, although the amount of discount offered differs from company to company.
Insurers tend to use a centralised claims register to easily check the number of claim-free years that are declared by any policyholder.
By Abbie Laughton-Coles