Guide to arranging buildings insurance cover
Key points
Covers the property itself, not the contents
Renters shouldn't need to worry about buildings insurance - that's down to the landlord
If you need buildings and contents cover, consider a combined policy
Our home buildings insurance policies are NOT suitable for landlords who should consider dedicated landlord insurance
A stand-alone buildings insurance policy is a sort of home insurance that offers cover for your property's structure and its permanent fittings and fixtures, but not the contents.
A good policy should include things like the ceiling, floors, walls, the roof, windows and doors, plus outdoor constructions such as fences and garages.
It should also cover things like fitted bathroom suites and kitchen units, plus drains, pipes, tanks and cables that you're responsible for from the mains supply to your property.
The cover is often sold jointly with contents insurance - this can be a cost-effective and convenient choice, but there are times when only buildings insurance is required.
Should you choose to use Gocompare.com's home insurance comparison service, you'll be presented with the option of whether you want to look at combined buildings and contents insurance policies, or separate deals.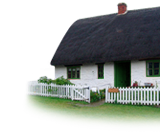 Is buildings insurance compulsory?
If you have a mortgage on your property it's likely that the mortgage provider will insist that you have buildings cover as a condition of the loan, and it may also be required if you're a leaseholder.
You don't have to buy the insurance off your mortgage provider or your leaseholder's agent, though, and it makes sense to compare the options on the market.
If you own the property outright then the choice of whether to take out buildings insurance is down to you, but you should consider the value of your home, whether you could afford to lose such a valuable asset, and whether you could put another roof over your head.
Need more information?
When would I need buildings insurance but not contents cover?
This will come down to individual circumstances and how you value your possessions, but landlords, for example, may not need contents insurance.
This could be the case if they let their property unfurnished or part-furnished, although they should check their policy carefully to see exactly what's covered.
Remember that if you're renting out a property you'll need a dedicated landlord insurance policy rather than the regular buildings cover offered by a home insurance policy.
Buildings insurance will not usually be of concern to tenants, but it's likely that they'll want to consider cover for their contents.
What information do I need to obtain a buildings insurance quote?
Should you try to obtain a buildings insurance quote, you'll be asked the rebuild cost of your home.
The rebuild cost of your home is likely to change over time, especially if you've made improvements to your home
There are a number of ways to work this out - try visiting the Building Cost Information Service, or using the calculator supplied by the Association of British Insurers (ABI).†
Details of the rebuild cost can also be found on the deeds of your property or on your mortgage agreement, but bear in mind that the figure is likely to change over time, especially if you've made improvements to your home.
You should always check your policy's terms and conditions for full details of what's covered and for any exclusions, and bear in mind that areas such as flood risk and subsidence may require extra attention and information.
Amongst the other things you may want to check when choosing building insurance are the policy's treatment of: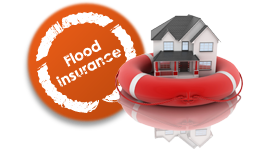 Vandalism/third-party damage
Vehicle collision
By Sean Davies
[SeanSocialShare]