Many home insurers increase provision over Christmas to account for greater risks - ensure you have appropriate cover for the holidays and beyond into the new year.
Key points
Many home insurers will increase levels of protection at Christmas for festive goods, but check your cover is sufficient
You may need to contact your insurer to activate increased Xmas cover
Many policies will also offer cover for visiting family and friends
After the holidays, think about your new goods and review your cover accordingly
No-one wants to be the victim of a mishap at Christmas, whether it be at the hands of crime or unseasonal weather.
'Tis the season of joy and goodwill to all men, so you'd hope your insurers would cover you in the case of any festive calamities.
But are you fully covered this Christmas? And what can you do to make sure your holiday runs smoothly?
Increased cover at Christmas
Unfortunately, Christmas is a busy time for burglars - Kent Police reported 1,362 burglaries in January 2013 compared to 965 in August 2012, according to UK Crime Stats.†
Almost all insurance providers increase their home insurance contents cover over the festive period.
On 7 November, 2014, GoCompare analysed 341 home contents insurance policies listed on the matrix of independent financial researcher Defaqto.
It was found that 86% offered additional cover over the festive period, although the way they applied this varied.
Some increased the cover amount by 10%, some offered cover for the month of December, some for a set number of days before and after the holidays.
Although some policies will offer a temporary increase on your contents insurance for gifts, remember that your single item limit may still apply
Ben Wilson, GoCompare
However, not all policies added this cover automatically, making it important for people to check with their insurer that they're not missing out on protection they may be entitled to.
It's also worth thinking about whether you have or need accidental damage cover on your policy. In GoCompare's November 2014 analysis, just 16% of policies included this as standard, although 82% allowed you to add it as an option.
"The value of our contents usually increases over the Christmas period as we give gifts and buy extra food and drink for the holidays," said GoCompare's Ben Wilson.
"Most policies will factor this in and provide some sort of increased cover over the Christmas period and, in many cases, this cover is added automatically.
"However, policies do vary, and some will require you to contact your insurer to inform them that you would like this additional cover, so it's always worth checking the terms of your policy first and not assuming that your gifts will be protected.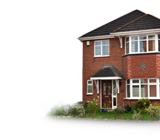 "Although some policies will offer a temporary increase on your contents insurance for gifts, remember that your single item limit may still apply.
"A single item limit is the maximum that your insurer will pay out for an individual item, so if you're planning on really treating somebody this Christmas or are lucky enough to receive something particularly expensive, such as jewellery or electrical equipment, then you might want to give your insurer a call to make sure that it's covered.
"Even if you're not celebrating Christmas, most insurers will offer a temporary increase in cover for a set amount of religious holidays and other special occasions in a year, so again, it's worth getting in touch with your insurer."
Insurance cover for visitors at Christmas
Many of us play host to family and friends over Christmas, so you may want to think about whether visitors' valuables are covered by your home insurance.
Remember!
Reassess the contents cover you need after you've opened all your presents!
In GoCompare's November 2014 study, 74% of policies offered a level of cover for visitors' personal effects, and 45% offered cover of £1,000 or more.
Reassess contents cover after Xmas
After the holidays, remember that any temporary boost to your policy provided by your insurer over the festive period may be running out.
According to research by GoCompare,[1] the average value of contents cover requested by customers in January 2012 was just over £500 higher than the average in December 2011.
Consequently, you may need to reconsider your home contents cover. Use our contents calculator or try our guide to help recalculate the value of your contents, then contact your insurer with the revised figure.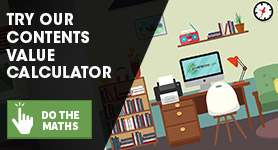 Insurance and security tips at Christmas
Once the thrill of the big day is over, store all empty packaging inside the house. Leaving large boxes and packaging in the bin will only let burglars know you've had a good haul from Santa
Contact your insurers and list items if you think they need extra cover - jewellery, musical instruments, bicycles, laptops and tablets could all require individual listing on your home insurance policy
Be wary of any large amounts of cash tucked away in cards or envelopes - banks usually have limited opening hours over Christmas so plan when you're able to deposit any gifts
Don't leave the front door unlocked - even if you're just popping out, the only way you want Santa getting in is down the chimney
Keep car keys in a safe and hidden place - most burglars are only looking for cash, personal identity documents and small, expensive items. Your keys are small but have a large value attached, and you don't want to give the burglar a getaway vehicle as well as all your lovely new valuables
If you're a student, don't assume that any student contents cover you have will offer protection out of term time
Crime over the holidays
While you're away from home your house is more vulnerable than ever - this applies while you're on holiday, too.
Ensure your house is safe and sound if you're away at Christmas by putting timers on lights and getting a family member or friend to come over to open and close curtains.
Weather damage
Crime and accidents aren't the only risk to your home this festive season - with the weather taking a turn for the worse, mother nature could put a literal dampener on your fun.
So if you are going away this Christmas, here are a few small ways to minimise the chance of weather damage: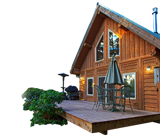 Keep your loft door ajar to help warm air circulate
Keep your heating on a timer
Christmas accidents
If an accident is going to happen in the home it's more likely to happen over Christmas.
For example, children may play excitedly with their new toys and pay less attention to the space around them.
Fairy lights and electrical wires pose a fire risk, while putting up the Christmas tree is an accident waiting to happen.
Pine needles scatter across the floor and are a risk to pets and crawling toddlers, but fake trees can present risks of their own, too, especially when curious cats and dogs are involved.
Decorations and trees
Fairy lights can be a fire risk - consider buying new ones to ensure they have a good standard of safety.
Switch them off when you're not at home or have gone to bed.
One broken bulb or loose connection is all that's needed to start a fire.
Keep decorations and cards away from fires like candles, and from other light fittings.
As with any other time of the year, don't leave burning candles unattended and don't put them on Christmas trees.
According to the Royal Society for the Prevention of Accidents† (RoSPA), candles sparked around 1,000 UK house fires in 2011-12.
Fairy lights caused 20 fires in 2011-12, while Christmas trees, decorations and cards were also a fire risk and were responsible for 47 house fires.
Presents
When it comes to presents, children will want to play with them straight away so make sure you have lots of spare batteries. Don't be tempted to remove batteries from smoke alarms!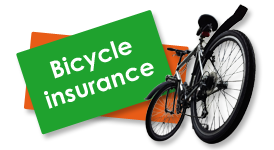 Take your time setting up new gadets, making sure you read the instructions.
Keep wires and cables out of the way of excited little feet (and excited bigger feet) and safely dispose of plastic packaging and wrapping paper after gifts have been opened.
Be mindful of the little plastic wires that are included in the packaging of children's toys - not only are they annoying, but they can also be a hazard.
Christmas dinner
Preparing the most important meal of the year is often the most stressful element of the day, so make sure you've got plenty of time to get ready and avoid any mad rushes.
Make sure children stay away from the hot oven and keep an eye on boiling pots and pans.
And finally…
Enjoy the day! Christmas only comes once a year, so make sure yours isn't spoilt by accidents or theft.
"Christmas is a time for merriment, over-indulgence and gift giving and receiving with friends and family," said GoCompare's Mark Greening.
"But making sure you're adequately covered can help you avoid the financial burden that comes from losing or damaging your possessions, or having them stolen."
By Emily Bater
[SeanSocialShare]