A guide to Churchill's home insurance
After home insurance from a big friendly dog? Then here's GoCompare's guide to Churchill home insurance.
Key points
Churchill's comprehensive home insurance is called Home Plus
You can buy just buildings or contents insurance from Churchill
It gets 5 stars from Defaqto
Nobody likes to think of things going wrong. But unfortunately they do sometimes. 
Getting home insurance sorted can offset some of the stress if your home or something in it is damaged. Not to mention the help with costs. So what can Churchill home insurance offer you? 
Churchill home insurance  
If we were to say Churchill to you, would you think "We will fight them on the beaches..."? Or would you think "Oooh yes!"? 
Introduced way back in 1996, Churchill the nodding dog has been on our screens ever since. And while you tend to find bobbleheads in family cars, Churchill doesn't just do motor insurance. A year after it launched in 1989, Churchill started offering home insurance too. 
Protection for your home and contents   
What comes under contents insurance and what's covered by buildings insurance? Well, buildings covers the structure, but also permanent fixtures. Contents are the possessions you fill your place with. 
As a quick and dirty rule of thumb, contents insurance covers the stuff you'd take with you if you moved. So a fitted kitchen would likely be covered by buildings insurance, whereas your washing machine – though plumbed in – is likely to be covered by contents. 
Always check policy documents to be sure what's covered though. 
Ok, so we've had the 101 on home insurance. So let's look at what Churchill home insurance can offer... 
Home insurance vs Home Plus - how much cover do you need?  
Home insurance from Churchill comes in two types. The first type is its standard home insurance. The second is Home Plus, its bells and whistles option. That's decision number one.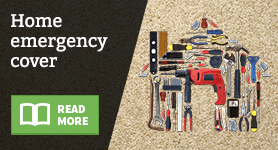 Then you need to figure out if you want buildings insurance, contents insurance, or a potent cocktail of both types of insurance. Circumstances vary, but usually renters will only need contents only, while people living in properties they own would be wise to take out both. 
Let's assume you want to take out both buildings and contents insurance.  
Looking in March 2018, here's what you can expect from Churchill' standard home insurance: 
Up to £1,000,000 buildings insurance, plus up to £50,000 contents insurance as standard 
12-month guarantee on all building works by Churchill's approved repairers 
Alternative accommodation (there are limits with this one) 
24-hour emergency helpline and legal advice line 
Garden and plants cover (up to a set limit) 
No admin fees for changing policy details 
New-for-old cover, including clothing 
Thefts, fire, people driving into your house - you know the standard things - are covered by this type of insurance. 
You can download Churchill's policy documents before buying a policy. This is handy as you can find out exactly what's included and what isn't.  
But to get you started, when we looked in March 2018 there was one interesting exemption: "We don't cover damage caused by pets." Such as a Bulldog... called Churchill... which is ironic, like rain on your wedding day. 
The policy documents should also have info on the excess you'll have to pay, and on admin fees.  
Churchill also offers these optional extras: 
If you want all these extra bits then they're included in Churchill Home Plus. Home Plus also has higher payout limits. 
Accidental damage and home emergency cover 
Accidental damage cover is part of Churchill Home Plus. It's an optional extra on its standard policy. What's Churchill's definition of accidental damage? "Accidental damage is sudden and unintentional physical damage that happens unexpectedly." There are of course exemptions. And pets is one of them again.  
Home emergency cover is also part of Churchill Home Plus, but an extra on a standard policy. In March 2018 it offers to pay up to £500 for a call-out. Churchill will also sort out the repairer. A home emergency can be about: 
Heating 
Plumbing and drainage 
Electrical wiring 
Security 
Pests 
There are caveats and clauses to this cover. So check the policy before buying. Churchill can also sort out and pay for one night's accommodation if your house is unfit to stay in. 
Will I get any legal protection?  
With Churchill Home Plus you can. With the standard insurance you can add it as an extra. This was the case when we checked in March 2018 anyway.  
Churchill calls it Family Legal Protection. It extends to everyone in your family that's living at home.  
Family Legal Protection may cover: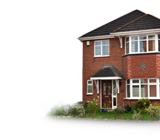 Tax enquiries 
Inheritance dispute 
Motoring prosecution 
Legal defence as an employee 
Personal injury & clinical negligence 
Employment dispute, such as unfair dismissal 
Contract dispute for buying or selling your home 
Disputes relating to personal goods you've sold privately 
Faulty goods or services you've bought - including holiday packages 
Pursuing neighbour disputes - including nuisance, trespass and damage to your home   
Churchill home insurance reviews 
Both Churchill's standard home insurance policy and Home Plus get 5 stars from Defaqto in February 2018. Other reviews are a bit more mixed. Fairer Finance ranks it 21 out of 47 in its customer experience ratings. 
Churchill home insurance policy booklets and making a claim  
Churchill's general policy information is available to download off its website. You can access the documents without logging in. You may also get this information in the post, including your schedule, if you buy a policy. 
Churchill home insurance claims: How to make one 
If and when you call Churchill with a claim, you'll be asked for: 
Your policy number 
Your crime or loss reference number (if relevant) 
Information about the extent of the loss or damage 
Here's where it can be a good idea to use cloud storage for important documents. 
Did you know...?
Churchill the dog's full name is actually Winston Churchill. RUUUULE BRITTANIA!
Say there's a fire in your home. If you only have your documents stored in the property, then it can slow down the process of claiming on insurance. Store duplicate documents securely online. This will mean you can access them from another device.  
Churchill has a few different numbers depending on if you have a claim, are accessing the emergency helpline or need the legal protection cover. Keep the numbers stored in your phone and online somewhere secure. 
Renewals and cancelling your Churchill home insurance 
Home insurance policies are usually only for one year, and Churchill is no exception. 
Churchill may auto-renew your policy when the time comes. Yet they will contact you in advance of this to tell you of the automatic renewal. Decided to cancel your home insurance at renewal? Then you shouldn't be charged any fees. You can do this before the start of the new insurance period, or usually within 14 days of it starting.  
It can be useful to set a reminder when things like home and car insurance are up for renewal. 
You can cancel a policy at any time. But you may be subject to admin fees and other charges. This was the case when we looked in March 2018, but these things can change. Check the latest policy document for all the facts. 
And if you buy Churchill home insurance, your schedule will lay out exactly the terms, fees and charges applicable to your policy.  
Sam Easterbrook