Home insurance from Co-op
Want to make sure you won't be out of pocket if something happens to your home? Maybe the Co-op's home insurance could help with that peace of mind.
Key points
Co-op home insurance consists of two parts that you can have packaged together or separately: buildings insurance and contents insurance
You can get several different optional extras like HomeRescue Plus and additional accidental damage cover
If you want to cancel your Co-op home insurance policy, get in touch with them. As long as you haven't made a claim, you should be able to get some sort of refund on your premiums
Fixing burst pipes, or replacing fire-damaged or stolen items is a bill that nobody wants to have. 
But if you're covered under your home insurance, you won't have to worry about the cost of solder rings and replacing your kitchen. 
Could the Co-op be the right home insurance provider for you? Let's take a look at what it has to offer.  
Co-op home insurance 
Your Co-op home insurance consists of two parts: buildings and contents cover. You can buy them separately or together, depending on what you need.  
For example, if you're renting, you'd only need some sort of contents insurance, as the building doesn't belong to you and is the responsibility of your landlord.  
If home insurance was a Quality Street, the wrapper would be your buildings insurance, and the caramel swirl would be the contents cover. Yum! That would certainly make home insurance tastier.  
The Co-op offers a range of different excess options, policy add-ons and a no claims discount (NCD) for its home insurance.  
Just be aware that there may be a few exceptions to what the Co-op can offer. For example, if your home was built before 1850, you'll need to check the guidelines to see if the Co-op can cover your property.  
Buildings cover 
The Co-op's buildings insurance covers the structure of your home, such as the roof, walls and any outbuildings, as well as permanent fixtures like fitted kitchens and wardrobes.  
Things you'll be protected against include fires, floods, explosions, storms, theft, vandalism and subsidence.  
To give you an idea of what the Co-op's policy could include, here's an overview: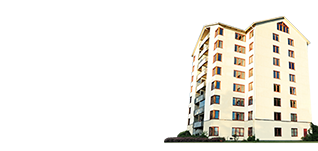 Property owner's liability 
Architects', surveyors', consultants' and legal fees 
Debris removal and legal costs 
Alternative accommodation and loss of rent 
Accidental damage to doors, windows, greenhouses, sanitary fittings, solar panels, underground pipes, drains and cables 
Outbuildings, sheds, garages and greenhouses cover 
For full details of what's included in the Co-op's buildings cover, you can take a look at the policy documents, which are available online.  
Home contents cover 
Your contents insurance is pretty self-explanatory - it covers the contents of your home. 
As with buildings cover, you'll be protected against specific events like fires, theft, storms, subsidence, escape of water and flooding.  
Some of the things you're covered for include:  
New-for-old replacement 
Theft from outbuildings, sheds etc 
Personal and occupier's liability 
Legal costs  
Garden contents 
Contents away from home 
Student belongings 
Credit card fraud as a result of theft from the home 
Replacement external locks following theft of keys 
Fatal injury in the home 
If your contents are damaged during household removal by professional contractors, don't fret because the Co-op will still cover it.  
The Co-op will also give a 10% increase in the payout for insured contents around religious events, family weddings, civil ceremonies or birthdays.  
Wondering how much cover you need? Try out our contents calculator to help you work out the value of your home contents.  
Remember that you can combine your buildings and contents cover into one home insurance package, if you want them both. This might suit you if you own the home in which you live, for example. 
Still not enough for you? Well there are even more extras that you can add-on to your policy if you need them, which we'll look at next.  
HomeRescue Plus 
Co-op has teamed up with AXA Assistance UK Ltd to provide its customers with this optional extra. 
HomeRescue Plus gives that extra reassurance that your home is protected against life's unexpected hiccups.  
If this option floats your boat, you'll be covered up to a certain amount for: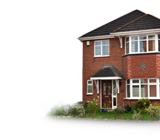 Boiler, hot water system, central heating or mains heating failure 
Gas or electricity supply failure  
Plumbing problems linked to blocked drains, leaking pipes or radiators, water tanks or blocked toilet waste pipes in your home 
Infestation of the home by rats, mice or squirrels, and wasps' or hornets' nests
Permanent and irreplaceable loss of all keys needed to access the home 
To top it off, if you make a claim on your HomeRescue Plus, your NCD won't be affected. And there's no limit on the amount of times you can claim.  
Personal possessions and accidental damage 
Personal possessions cover allows you to insure your nearest and dearest gadgets outside the home.  
You can have unspecified personal possessions cover, which includes things like laptops and valuable clothing or jewellery. Or there's specified personal possessions cover, for those unusual or more specialist items.  
If you want a bit more protection against accidental damage, you can get an optional accidental damage add-on too.  
With the optional accidental damage insurance, you're covered for all the usual things like damage to pipes, mirrors, TVs etc; plus DIY accidents, like drilling through a cable, putting your foot through the ceiling, spilt paint and dropped ornaments.  
Cancelling your Co-op home insurance? 
You can cancel your policy at any time, but there is a 14-day cooling-off period after you've received your policy documents.  
If you want to cancel during those 14 days, you'll need to contact the Co-op on or before the 14th day.  
No matter when you cancel, you should still receive a refund of your premiums paid, minus the cost of how long you've had the policy for.  
If you make a claim on your home insurance, this could mean you won't be refunded anything if you cancel your home insurance policy. Be sure to check your policy documents carefully for full terms and conditions.  
Save money on your Co-op home insurance 
Now you know that the Co-op offers a NCD on its home insurance policies. But were you aware that it sometimes has special offers for store vouchers or other online discounts? Well now you do! 
Of course, the real money-saver is using websites like ours to compare home insurance prices.  
Save time by filling out only one form, and you could save money by being able to see different home insurance prices all in one place, so you can choose the right deal for you!
By Amy Smith