Find out more about how crime in your local area affects your home insurance and how you can protect your house and belongings from burglary and theft.
Key points
The level of crime in your local area will affect the price you pay for your home insurance
Whether you live in a high-crime area or not, there are plenty of security measures you can take to make you and your home safer
Neighbourhood Watch schemes and beefed-up security measures may mean you get cheaper home insurance premiums as well
There was a 1% decrease in burglaries in the year to September 2018 compared with the previous 12 months, according to the Crime Survey for England and Wales, with 2.2% of households falling victim to the crime.†
However, households still need to guard against crime by taking proper security measures and getting the right home insurance.
Crime and home insurance costs
Crime in your neighbourhood isn't just a safety concern, it also affects the cost of your property insurance.
If there's a high level of recorded burglary in your postcode the cost of your contents insurance premium may be higher than other areas where crime is lower.
This is because your home is seen as more vulnerable to theft and therefore you're more likely to be burgled.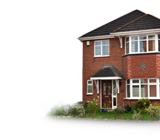 What's more, if you're unfortunate enough to be burgled, making a home insurance claim could push up the prices of cover in the future.
You'll also probably have to pay the policy excess before recovering the cost of stolen items.
Note that, although the England and Wales Crime Survey includes an array of data on the levels of various types of crime in different areas of the UK, insurers are likely to use their own claims statistics when deciding the cost of a home insurance premium.
Prevention, not cure
Fortunately, there's plenty you can do to reduce your chance of becoming a crime victim statistic.
Other factors influencing insurance costs include:
Protect your home against the threat of crime with the right security measures and let your insurer know what locks secure your property and whether you have a burglar alarm.
Do bear in mind that an alarm may not reduce the cost of your home insurance premium enough to offset the cost of installing it.
Also, if you declare an alarm, make sure it's in use - if you're burgled and your alarm wasn't being used, your insurer may declare your cover invalid.
If you have an alarm but only use it irregularly, you're better off not declaring it on your policy.
For even more peace of mind, consider joining a Neighbourhood Watch scheme, or look into setting one up if there isn't one in your community already.
"Where you live will be a factor in how an insurance company calculates your premium, as well as your rebuild and contents value, among other things," said Gocompare.com's Ben Wilson. "You can help by making sure your property is as secure as possible.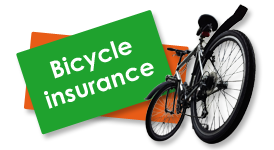 "Robust locks on windows and doors, an active burglar alarm and installing a safe will all help bring down your premium, as well as offering you and your family peace of mind.
"You can go one step further by setting up a Neighbourhood Watch group - they can be a good deterrent and give a sense of community, especially for the elderly."  
Identify your home's weaknesses
Keep the risk of burglary down by identifying your home's security weaknesses and addressing them.
Identity theft
Identity theft is a growing area of concern, so keep bank statements, receipts and invoices in a safe location away from entry points to prevent them being stolen and abused.
While more and more criminals now head online to commit identity fraud, the way you store and dispose of hard copy documents can still make you vulnerable.
Many home insurance policies provide some cover if your details are stolen, so check the terms of your policy.
For instance, if you have accessible ground-floor windows, make sure they're locked securely.
Also, make sure you don't leave valuables visible through windows - the more tempting a house looks, the more likely it is to be targeted.
Gardens can be particularly vulnerable to crime, so make sure your shed or garage is properly covered under home insurance.
If you own bicycles, make sure they're locked securely and kept out of sight and protected under your home insurance, or with a dedicated bicycle insurance policy.
"Once you've secured your house to the best of your ability and your insurance is in place, reducing to the likelihood of needing to make a claim is also advisable because increased claims can help drive up your renewal price in the future," said Wilson.
"Make sure you close downstairs windows if you're going out, keep desirable possessions out of sight from would-be thieves and remove ladders from sides of houses - burglars could use these to access top-floor windows.
"Police crime maps† can highlight recent recorded crime in your area. They may focus the mind on how best to protect your valuables and loved ones.
"Also, if you are thinking of moving to a new area, it might be worth visiting at different times of day to see what the neighbourhood is actually like, rather than just going by what the estate agents say."
By Emily Bater