Home insurance from Endsleigh
A company with a commitment to providing value for money that offers home insurance – sounds promising! Let's dig deeper and take an in-depth look at Endsleigh home insurance.
Key points
Along with buildings and contents insurance, Endsleigh also offers possessions, gadget, landlord, non-standard home and student contents cover
If you want to cancel your policy, you'll be charged a cancellation fee after the 14-day cooling-off period. Moving house? You'll need to check your policy documents to see what type of cover Endsleigh offers
To make sure Endsleigh is the right provider for you, make sure you do your own research – reviews can sometimes be biased and unverified
Are you in the market for comparing home insurance, but not sure where to start? Wouldn't it be nice if you knew a little about the providers and what they're actually offering first?  
We think that having some independent information on home insurance providers like Endsleigh might give you the edge when it comes to choosing the right insurer for you.  
In this guide, we'll look at Endsleigh's company history, the different types of home insurance it offers, and how you could potentially get cheaper home insurance.  
Endsleigh home insurance 
The National Union of Students (NUS) established Endsleigh in 1965, to provide students with affordable insurance when other providers wouldn't.  
The Endsleigh group is made up of Endsleigh Insurance, Endsleigh Financial and Endsleigh Business, and offers a variety of products and services like financial advice, business insurance and - yep - home insurance.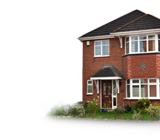 Zurich and Endsleigh first partnered in 2002, and went on to take full ownership of Endsleigh until 2007. 
Endsleigh is the only NUS official and approved insurer, which is a pretty spiffing endorsement!  
You'll be spoilt for choice when it comes to Endsleigh's home insurance offerings. Along with the usual buildings and contents insurance (packaged together or separately), you can also have possessions, gadget, landlord, non-standard home and student contents cover.  
Buildings and contents insurance  
Buildings insurance will cover the physical structure and permanent fixtures of your building, like your bathroom suite, in the event of freak weather, fire, subsidence or flooding.  
With Endsleigh's buildings insurance, you'll be covered for: 
Escape of water or oil 
Underground pipes and cables 
Glass and sanitary wear 
Third-party liability 
Alternative accommodation  
Endsleigh's contents insurance will cover things like your furniture, carpets and clothing from fire, theft, smoke and flood damage.  
Included in your Endsleigh contents insurance is: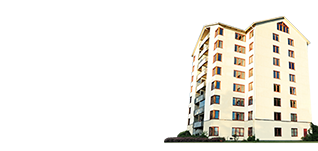 Cover away from home 
Keys and locks 
Liability as a tenant 
Deeds, documents and money 
Alternative accommodation 
Escape of water or oil 
Outbuildings and garden contents 
If you need additional cover, Endsleigh's optional extras might be of use to you.  
Added extras 
You can add on home emergency cover for exactly that... emergency situations, such as a leak or break in pipes or cables, or broken locks, which could affect home security.  
You can also get legal protection and accidental damage cover.  
Cancelling your Endsleigh home insurance policy or moving home? 
You can cancel your Endsleigh home insurance at any time, but your premium won't be refunded if you've made a claim.  
There's a 14-day cooling-off period after you've received your policy documents. If you cancel within the 14 days, but your insurance policy hasn't started, you will be charged an administration fee. 
Did you know...?
Endsleigh has previously sponsored the English Football League, Burnley F.C. and Cheltenham Town F.C.
If you cancel during or after the cooling-off period and your policy has started, you'll be refunded part of your premium, minus the cost of the time you've had the policy. You'll also be charged an administration or cancellation fee.  
If you're thinking of moving house, check your Endsleigh insurance policy for information about whether your contents insurance will still cover you during the move. You might want to get new buildings cover when you've exchanged contracts, as that's when you become legally responsible for the property – some mortgage providers might insist upon it.  
Other home insurance options 
Along with the expected buildings and contents cover, you can get other types of home insurance from Endsleigh if you need it.  
Possessions cover 
This is for those who want to cover high-value items, like jewellery or expensive bikes.  
It could also be useful if you only want to cover one or two pricey items, rather than the whole contents of your house.  
Gadget cover 
Whether you have a phone, tablet, laptop, headphones or a camera, Endsleigh will probably have a gadget insurance policy to suit you.  
Non-standard home insurance 
Is your home a little bit different to the rest? Does it have a few quirks, or is it unoccupied for most of the year?  
If so, you might need some non-standard home insurance, which covers: 
Homes undergoing renovation 
Properties affected by subsidence or flood 
Homes with high-value contents 
Properties with flat roofs 
Country homes 
Barn conversions 
Holiday homes 
Let properties 
If you have difficulty in getting home insurance, perhaps because of a conviction or unclear claims history, Endsleigh's non-standard home insurance might be able to help you out.  
Contents cover for students 
Are you or a family member living in student accommodation? Endsleigh naturally has a students' contents insurance policy, which covers: 
Fire, theft and flood 
Tenants' liability 
New-for-old replacement 
You can also get cover for students' gadgets, musical instruments and accidental damage.  
Landlord insurance 
With student digs being an integral part of life in further education, it'll come as no surprise that you can get comprehensive landlords' insurance from Endsleigh too. Check out our landlord insurance guides if you want to learn more. 
Top tips for cheaper home insurance 
Our number-one tip is to shop around and compare Endsleigh with other home insurance providers, to see who's offering what.  
Don't rely on reviews. What works for some might not work for others, so gather your own information on Endsleigh to help you make your decision.  
You could also think about packaging your buildings and contents cover together if you need both, as this might get you a bit of a discount.  
Also, only getting the cover you require is fairly important for getting cheaper home insurance. You don't want to be paying for insurance you don't need, so read the policy details carefully before you commit.  
By Amy Smith