Fire is one of the biggest home insurance risks so - whether you're a homeowner, tenant or landlord - ensure you have the right cover.
Key points
Sensible prevention measures will help safeguard your home and could lower your insurance premiums
Think about how you could retrieve document details and emergency numbers in the event of a disaster
Contact your insurer as soon as practically possible after a blaze
Fires in houses and flats account for a significant number of the home insurance claims made every year and are among a homeowner's worst nightmares.
According to the Association of British Insurers (ABI),† fire was the most costly of property claims in the third quarter of 2013.
A total of £270m-worth of claims were made for fire in that period, covering both domestic and commercial property, with domestic property accounting for 61% of the total.
Whether you're a homeowner, tenant or landlord, you need to ensure you take adequate fire prevention measures and have appropriate insurance in place.
Fire safety and insurance
Fire safety impacts on your home insurance in ways you may not expect.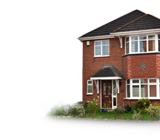 Smoke alarms
In GoCompare's home insurance quote process you'll be asked whether there are working smoke alarms fitted at your property, and your answer may play a part in determining the quotes and prices that are offered to you.
Although you're unlikley to recoup the cost of smoke alarms through savings on insurance premiums, safety should be a far more compelling reason for fitting them than cheaper insurance.
Working alarms could keep your home and family safe and avoid the hassle of a home insurance claim for fire damage.
While only 12% of homes in England report not having a working smoke alarm, more than a third of fires which occurred in Great Britain from April 2012 to March 2013 occurred in homes where no alarm was installed, according to government statistics.†
Make sure you have one smoke alarm on each floor of your property and test them regularly.
Did you know...?
You must tell your insurer if there are any smokers in the house
Don't be tempted to remove the batteries if you've lost the ones for the remote – you might forget to replace them and then your alarm will be useless.
Smokers
When you enter GoCompare's quote process, you'll be asked if anyone in your home is a smoker.
The biggest cause of fatal home fires in 2012-13 was cigarettes and other smoking materials, so some insurers may reflect this in the price they quote for premiums.
Smokers should have no trouble finding a suitable policy, though, so never try to conceal it from your insurer if you or a family member smokes, as you could be committing fraud.
If you don't tell your insurer about any smoking occupants and a fire that occurs in your home is found to have been started by a cigarette, it may be difficult to resolve a claim.
Make your documents accessible
Given the damage that can be wreaked by a blaze, when you receive your policy documents it's important to think about getting access to them and about how you can find emergency numbers.
Think about backing up your vital documents so you'll always have access to them if you need to make a claim.
You may have a physical copy in your home, but if the worst happens to your property and the documents are lost, having the insurer's emergency number stored in your phone and/or a copy of the policy saved in online cloud storage could prove invaluable.
Contacting your insurer after a fire
In the event of a fire, making sure everyone's safe, calling the emergency services and getting the blaze put out will obviously be your priority.
Did you know...?
If you have separate buildings and contents policies you'll probably need to contact both providers after a blaze
As soon as it's practically possible, though, you should get in touch with your insurance provider.
If you have separate contents and buildings insurance, you'll probably need to contact both your providers, as it's likely that both the structure of your home and your personal possessions will have been damaged.
Your property may be rendered uninhabitable, in which case your insurer will need to arrange alternative accommodation for you to live in until your home is repaired.
Fire claims for tenants and landlords
Cover for fires occurring in homes rented privately or from a council will depend on the severity of the blaze.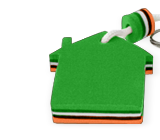 Landlords are responsible for buildings insurance, so any damage to the property's structure will be covered by this.
Buildings cover may also include redecoration of the home, even if the tenant had previously decorated the property.
Damage to contents will probably be covered by home contents insurance, however, which is usually the tenant's responsibility.
How insurers assess fire damage
Your insurance provider will arrange for a loss adjuster to be sent out to your home to assess the severity of the damage and decide what repairs need to be undertaken.
Did you know...?
If your home is damaged by fire from a neighbouring property circumstances will determine whether your insurer or your neighbour's is liable for the resulting claim
When assessing the claim, your insurer will also try to establish how the fire began.
If your home has been completely gutted by a blaze, the insurer may arrange for a forensic expert to attend the scene to establish the cause.
If the fire is found to have been accidental then it should be straightforward for your provider to arrange repairs to your home and cover the cost.
However, if the fire is thought to have been started intentionally, or by serious negligence, your claim could be more complex and could take longer to process.
Whether your home requires cosmetic repairs or a complete rebuild, the loss adjuster will tell the insurer how much this will cost and how long it will take.
Fire insurance and liability
In some types of houses, such as terraced properties, fire is likely to spread quickly and could affect neighbouring homes.
If a fire starts in your home and affects neighbours your insurer may be liable for the cost of repair and redecoration of their homes as well as yours, especially if it's decided that the fire has started as a result of your negligence.
Similarly, if your home is damaged by fire from a neighbouring property you may still need to make a claim – but this could be from your insurer or your neighbour's, depending on the circumstances.
It's vital to always have your own insurance to protect your home from the devastating effects of fire, wherever it starts, and to stop someone else's lack of cover impacting on you and your home.
House fires while you're away from home
If you're planning on being away from home for more than 30 days in a year, it may be a good idea to consider unoccupied home insurance.
Most home insurance policies only cover your home if it's left unoccupied for less than 30 days in a year – after that your insurance may be invalid.
Unoccupied properties are more vulnerable to break-ins and arson, so it's important to check the terms of your policy to see if your home is covered when leaving it unoccupied.
Even if you're redecorating and visiting your home every day, if you're not sleeping in it your insurer may still class it as unoccupied.
Fire safety in the home
Cookers
The cause of over half of home fires in 2012-13 was cooking appliances, according to the Fire and Rescue Services – so always double check cookers and hobs are switched off properly.
Electrical sockets and equipment
Don't overload electrical sockets and be aware of over-heating electrical equipment like laptops.
Children
It's best not to leave young children alone in any room with a fire risk and to make sure matches are locked away, but you should also teach your children about fire safety. Make sure they know how to raise the alarm, how to escape and how to call 999.
Candles and naked flames
Never leave candles unattended and put them on heat resistant surfaces that can't catch fire or melt. Only use candles when you're in the same room and make sure you extinguish them before bed.
Open fires
Keep chimneys and flues swept and maintained - at least once a year for coal fires and twice a year for logs.
The London Fire Brigade offers free home fire safety visits
Use a fire guard and make sure there's no flammable material nearby, including your log supply.
If possible, extinguish fires before going to bed, but at the least make sure they are under control and guarded.
Fire doors
If you have fire doors, make sure they can close properly and don't be tempted to remove them, or the closers, if you're doing a spot of DIY.
The London Fire Brigade† reported that 36 people had been injured in the last three years due to fire doors being replaced, left open or incorrectly fitted.
Even if you don't have fire doors, it's a good idea to shut doors around the house before you go to bed, as this will contain a fire if one does break out.
Help with fire safety in the home
The UK government website and the Fire Service have advice for householders on all these aspects of fire safety and more.†
For more personalised advice, it also offers free home fire safety visits to many at-risk householders, such as older people living alone, or those with disabilities.
Some people may be able to get free smoke alarms at these visits, as well as advice.
If you live outside the London area, check your local fire service to see if it runs a similar home visit scheme, as many do.

By Emily Bater
[SeanSocialShare]