Here's what you need to know about First Direct home insurance...
First Direct is a proven commodity in the world of banking. However, it's equally adept in the insurance world too.
Key points
First Direct has won a laundry list of awards for customer service in recent years, including honours from Moneywise and Which?
In addition to the usual three options of home insurance, First Direct also offers a variety of add-ons for further protection
First Direct often offers a discount for new customers, and will even pay your cancellation fees if you switch from another provider
First Direct conducts the bulk of its business online and over the phone, offering round-the-clock customer service, 24-hours a day. 
As a result, the list of awards and accolades relating to customer service has been far and wide ranging, leading to a crowded trophy cabinet at First Direct HQ. 
If you're on the hunt for home insurance, could the first direction be the right selection? 
About First Direct 
Founded in 1989 by Midland Bank, First Direct was born into one of the 'big four' banks in the UK. 
Continuing this prestigious heritage, the company became part of HSBC just three years later, when the banking giant absorbed its competition. 
Since then, First Direct has powered on to become one of the most popular banks and insurance providers in the UK.  
Based out of Leeds, it's only fitting that First Direct has gained nationwide publicity through its sponsorship of the Leeds Arena (aptly renamed the First Direct Arena).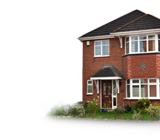 Hosting legendary music acts such as Bruce Springsteen, Fleetwood Mac, Elton John and The Eagles, the 13.5k capacity venue has become a focal point of the city. It even won Best New Venue in the World in 2014, courtesy of the Stadium Business Awards. 
All in all, not a bad venue for First Direct to cosy up to! 
First Direct home and contents insurance 
As is usually the case with home insurance providers, First Direct offers three primary forms of cover: buildings only, contents only, and buildings and contents together. 
For its buildings insurance package, First Direct covers a variety of potential problems - from damage caused by smoke, fire and leaks to issues arising from floods, storms and earthquakes. 
However, unlike many insurers, First Direct also covers a variety of damage caused by man-made situations, including vandalism, riots and civil unrest. 
To prove it has ALL the bases covered, it'll even cover you for a number of potential (yet unlikely) possibilities, ranging from falling telephone masts to falling aircraft. 
Meanwhile, the contents cover is equally extensive. 
As well as the above, First Direct will also cover theft, loss or damage to a whole host of valuable items up to £10k.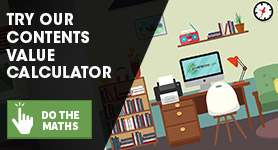 In addition to traditional items - like jewellery, watches and home entertainment - this also includes spoils such as coin collections, artwork and furs. 
Contents cover also includes £5,000 cover for contents temporarily removed from the home, and £1,000 cover for loss or damage to your garden. These figures were correct in March 2018. 
The guys and gals at First Direct will even increase the insured sum during times of gift giving, covering any month in which you celebrate a religious festival, and the 30 days before and after your wedding day.
Please be aware that you can't buy First Direct policies through GoCompare, or at least not at the moment. But it's always a good idea to compare home insurance policies to make sure you're getting the right level of cover. 
Will I need extra insurance from First Direct? 
While the First Direct buildings and contents cover appears to be very comprehensive, there are several optional extras up for grabs if you want to be super covered. 
Extended accidental damage 
Accidental damage cover does come included as part of both buildings and contents cover. However, additional protection can be added for more comprehensive coverage. 
If anyone in your household is accident prone, heavy handed or even the slightest bit oafish in any way, extended accidental damage cover can be a real lifesaver. 
From spilt drinks and squashed spectacles to nail-punctured pipes and foot-holes in ceilings, First Direct will have you covered. 
Personal belongings cover 
First Direct allows you to protect your belongings up to £10k, with a single item limit of £1,500. 
Better still, this cover extends to anywhere in the world, so if you lose your arm to a shark in South America, at least you don't have to worry about the fancy watch attached to said limb.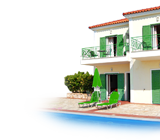 However, keep in mind that exclusions do apply. For example, it doesn't cover loss or damage of sports equipment, which can be costly when it comes to expensive items such as golf clubs. 
To eliminate any doubt, be sure to read the T&Cs thoroughly. 
Home emergency cover 
According to Benjamin Franklin, the only two certainties in life are death and taxes. As boilers, plumbing and electrics don't fall into either of those categories, home emergency cover is a great way to hedge your bets. 
This includes up to £1,000 for labour and materials (per incident), and up to £1,000 for hotel accommodation if your home is uninhabitable. 
What's more, this package also covers pest infestations, ranging from scurrying mice to flurrying hornets. 
Should you find yourself singing "There's a rat in me kitchen, what am I gonna do?" a little more literally than you'd like, the answer could be simple and problem-free - if you've bagged home emergency cover. 
Legal expenses cover 
In the event of a legal situation, outgoings can become very costly very quickly. 
Luckily, First Direct's legal expenses cover does exactly what it says on the tin, covering you for costs up to the value of £50k. 
Whether you're pursuing a personal injury claim, settling a property dispute or chasing up a consumer issue, legal cover by First Direct could be a great safety net. 
You'll want to protect your wallet, particularly if a legal push becomes a courtroom shove. 
What do the reviews say? 
When it comes to First Direct home insurance reviews, the brand from Leeds has a reputation as solid as its rugby league franchise. 
First Direct was awarded a 5-star Defaqto rating specifically for its home insurance in 2018 (both buildings and contents), proving that First Direct's professional acclaim is in no dispute. 
Top tips for cheaper home insurance 
While many insurers will offer a package discount if you opt for buildings and contents insurance, First Direct offers a discount for new home insurance customers (15% at the time of writing), regardless of whether you opt for buildings and/or contents cover. 
To sweeten the deal even more, it even vows to pay any cancellation fees. 
Regardless of which policy you whittle your insurance options down to, it's still well worth comparing home insurance quotes with GoCompare before you pull the trigger. 
The First Direct price may play second fiddle to a quote that better fits your circumstances. 
By Martyn Grant