Flood Re is a not-for-profit fund set up to help property owners in flood-risk areas obtain affordable home insurance cover. Find out more…
Key points
Flood Re launched on 4 April, 2016, and should lead to more affordable home insurance policies being offered to property owners in flood-risk areas
Customers will continue to buy their policies and process any claims they have directly through insurers
The flood-risk element of a policy is capped, but the overall cost of the premium considers other factors and is set by insurers, making it important to shop around
There are significant exclusions to the properties covered by Flood Re
The costs of funding the scheme could lead to price rises for other home insurance customers
Devastating floods seem to be hitting the UK with increasing regularity, as illustrated by the events of December 2015.
This was the wettest December on record in the UK and it has been estimated that the terrible storms and floods that struck Scotland and northern England will lead to insurers paying out in the region of £1.3bn to property owners.
Such astronomical figures indicate why it can be a struggle for people living in flood-risk areas to find affordable flood-risk insurance cover.
This is certainly not a problem that's unique to the UK.
In the Netherlands, for example, flood cover has not been available on regular home insurance policies since 1953, when the country was struck by devastating flooding.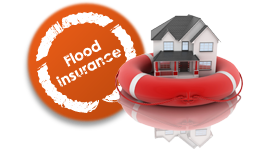 If such a situation became the norm in the UK it would impact significantly on the mortgage market, not to mention on the peace-of-mind of millions of property owners, which was why the Flood Insurance Statement of Principles was in place from 2000 to 2016.
This temporary deal obliged insurers to offer cover to high-risk properties while the government worked on improving flood defences, but the agreement became increasingly unsustainable, and on 4 April, 2016, it was superseded by Flood Re.
What is Flood Re?
Flood Re is a 'reinsurance' scheme aimed at helping to provide affordable insurance cover for an estimated 350,000 homes in the UK that are in flood-risk areas by spreading the cost and risk across the entire home insurance industry.
The scheme, which was set up by the Association of British Insurers (ABI) and the Department for Environment, Food and Rural Affairs (Defra), is funded by insurers and by the policies people buy from them.
Customers still purchase their policies from regular insurers and have no direct dealing with Flood Re, but if the scheme is used to back a policy the insurer will pass the flood-risk element on to Flood Re.
Premiums for the flood risk are capped at a level based on a property's council tax band, the cap rising from the cheapest in band A (capped at £210 at the launch of Flood Re), to the most expensive in band H (capped at £1,200 at launch). There will be a standard excess of £250 charged on a flood claim.
Homeowners can shop around the market and there will be policies utilising the subsidised flood insurance that Flood Re provides
Matt Cullen, ABI
The overall price of a policy is set by the insurer, and also takes into account other risks such as crime, fire and subsidence.
Should a claim be made because of flooding, the cost is met by the Flood Re scheme.
It's planned to give Flood Re a limited lifespan of 25 years, during which time it's hoped that people will increase their awareness of flood risk and that communities, insurers, local authorities and the government will become better prepared.
After the 25 years it's planned to return the UK home insurance market to so-called 'risk reflective pricing', where the premium paid for flood insurance will depend on the risk faced by the particular property.
Exclusions to Flood Re cover
Although the purpose of Flood Re is to make flood insurance more readily available, there are a number of significant exclusions, including residential properties that have been built since 2009 on flood plains.
Know Your Flood Risk meets Flood Re
It has also been suggested that homeowners could be excluded from Flood Re if they make three claims but fail to invest in measures such as waterproof walls and floors; there is expected to be an information-gathering period in the first few years of the scheme to decide if such an exclusion is necessary.
Properties let out by landlords (including holiday lets) are not eligible for buildings insurance under a Flood Re policy, although in most cases it is expected that tenants of such properties will be able to arrange cover for their contents.
Leasehold blocks of more than three properties are excluded from Flood Re cover, and even if there are three properties or fewer the owner of the freehold would have to be one of the residents in order for the block to meet the Flood Re criteria.
Leasehold blocks of more than three properties are considered to be a part of the commercial freehold market and it has been decided that there's sufficient provision within the commercial property insurance market to provide flood insurance for such property. This has also been cited as one of the reasons for the exclusion of small businesses from the scheme.
Where does Flood Re's money come from?
There are two sources of funding for Flood Re, the first being a levy from the insurance industry of £180m a year.
The levy is paid by insurance companies, an individual company's outlay dependent on its own share of the UK home insurance market.
The overall £180m figure will be reviewed within the first five years of Flood Re's existence.
In addition to the levy, Flood Re receives the amount of the capped premium for each policy ceded by the insurance companies.
From this funding, Flood Re itself purchases reinsurance and holds capital and reserves to cover it for extreme claim events; this has been calculated to offer sufficient cover in at least 99.5% of years.
"Flood Re collects a tax from the insurance industry of £180m a year and it uses that tax along with some other income to effectively pay the claims on those policies sent to it by insurers relating to flood," said Brendan McCafferty, the chief executive of Flood Re.
"Because Flood Re is paying the claim the price charged by insurers to consumers could reduce.
"People can know what the insurers are being charged by Flood Re for each of the cases they send to us.
"That doesn't mean that it represents a cap - it's for insurers to set pricing, not Flood Re.
"It's also for insurers to judge which risks it makes sense for them to send to us and which it wants to retain.
"The devastation and misery caused by flooding is the reason for introducing this scheme. We wanted to make sure as an industry that we were responding to the problems people have been finding."
Matt Cullen of the ABI added: "Flood Re is specifically to help people for whom flood insurance would otherwise be problematic.
"Homeowners can shop around the market and there will be policies utilising the subsidised flood insurance that Flood Re provides - that should help people who can't get insurance and also those who have cover but with high premiums or excesses."
What impact will Flood Re have on the overall price of home insurance?
While Flood Re should reduce home insurance prices for those most at risk of flooding it has been widely reported that the costs of funding the scheme will lead to an average price rise of £10.50 on premiums for others, but this has been denied by those behind the scheme.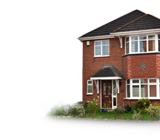 "It's not right to say there'll be an exact £10.50 rise on everyone's premium," said Cullen. "It's a tax being levied on the industry and insurers will have to consider how they fund that."
The impact of Flood Re and rises in Insurance Premium Tax are likely to lead to widespread price hikes, though, and property owners should think about taking steps to reduce the impact of this.
Shopping around for home insurance every year to avoid the perils of auto-renewal is our top tip for keeping pricing within your control and loosening the grip of your existing provider, and you can see more options to consider on our home insurance money-saving tips page.
If you're a homeowner who's currently paying a very high price for home insurance because of the flood risk you face, it's certainly worth thinking about shopping around now that Flood Re has launched; you may find a policy backed by the new scheme at a much cheaper price.
It could even potentially save you money if you take out such a policy and cash in your existing one; just make sure that your new policy comes into force before the old one expires and that you don't have to pay excessive cancellation and/or administration charges.
By Sean Davies