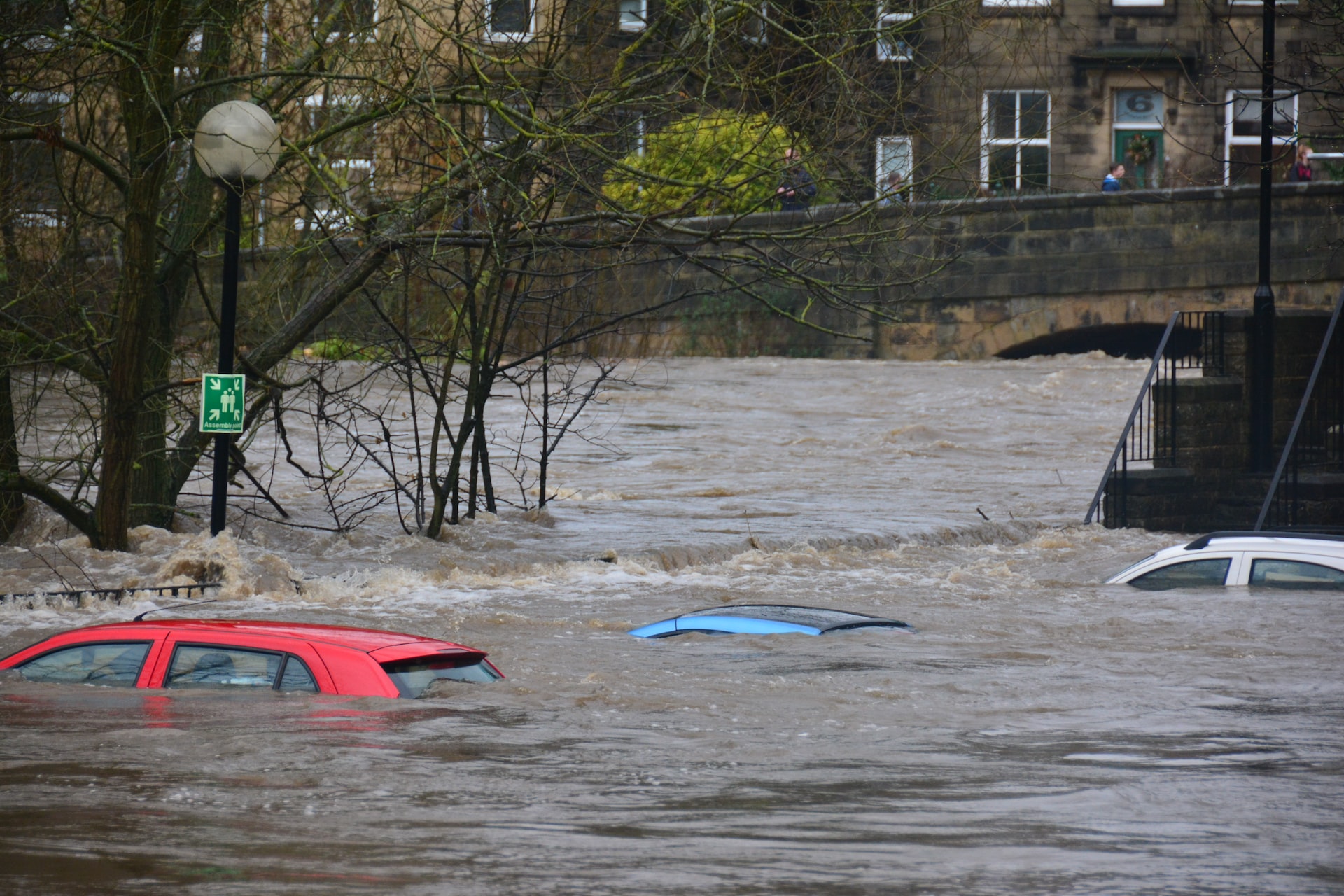 In 2017, we provided 3,448 insurance quotes for properties that had previously claimed for flood damage. This reduced by 30% to 2,429 in 2022. A similar trend can be seen for quotes on homes that had previously claimed for storm damage, the number of which peaked at 19,284 in 2017 and fell by over 20% to 14,926 in 2022.[1]
The considerable reductions in quotes with claims due to flooding and storm damage suggest that the UK has experienced fewer occurrences of extreme rainfall over the last five years. However, official data shows that this isn't the case.
Intensity of rainfall will continue to rise [2]
According to the Met Office, the UK has become wetter over the last few decades. During the period of 2011-20, the UK was an average of 4% wetter than 1981-2010, and 9% wetter since 1961 overall. The average number of days with precipitation over the 99th percentile of daily rainfall also rose by 22% between 1991-2022, when compared to the previous 30-year period.[3]
Rainfall events exceeding 50mm of rainfall have also risen. These trends demonstrate a considerable increase in both the frequency and intensity of rainfall across the UK. This peaked on 3 October 2020, the wettest day on record, which saw an average of 32mm of rain across the country. In fact, many weather stations recorded the wettest October day on record, including several with records over a century old.
It's thought that overall, the UK will experience wetter winters going forward, with rainfall in the summer also being more intense than what we currently experience. This will have a big impact on both the frequency and severity of surface water flooding.
The Sixth Assessment Report from the Intergovernmental Panel on Climate Change (IPCC) has also found (with over 66% probability) that average rainfall has increased since 1950, and at a much faster rate since 1980. It's likely that human influences have contributed to these intensifying rainfall patterns.[4]
Extreme weather events are on the rise, but the number of quotes showing a history of flood and storm damage has decreased. Why is this the case?
Flood defences could be helping to reduce insurance claims
Although rainfall is on the rise, quotes with previous claims for flooding and storm damage have declined by 30% and 20%, respectively, over the last five years.[1] This may be due to better flood protections and successful flood defence schemes.
In March 2021, the Environment Agency announced that over 300,000 homes in England are better protected from the effects of climate change compared with 2015. This exceeded the target in delivering the government's £2.6 billion investment in flood defences.[5]
Flood defence schemes include the Ipswich Barrier in Suffolk, which protects 1,600 homes and 400 businesses from flooding and the effects of climate change over the next century. The Boston Barrier, the 'centrepiece of the flood scheme', is also now up and running, which responds to threats of North Sea tidal surges in just 20 minutes.
Natural flood management with log dams and tree planting has also been rolled out. Upcoming government schemes hope to reduce the national flood risk by another 11% and avoid around £32 billion of wider economic damages in the process.[6]
Flood resilience advisor and campaigner of MDA Flood Resilience Consultants, Mary Long-Dhonau OBE, said: "The government has doubled its investment in flood risk management and there's also been a large increase in property flood resilience schemes, which will have reduced claims, but this in combination with other factors.
"We are in the midst of a cost of living crisis, where people are having to choose between heating and eating, and so insurance may be one thing that's been kicked into the long grass. Many people live at risk of flooding in areas of deprivation; I classify it as flood poverty. In these scenarios, insurance may be cancelled because it's simply unaffordable."
The impact of the financial crisis on insurance claims cannot be ignored, and it highlights the importance of comparing deals to identify the level of home insurance within your budget.
Impossible to protect every single home and business
While flooding is very much affected by the amount of rainfall experienced, it's also dependant on river flow rates, local soil type and the presence of flood defences. All factors must be considered when assessing the likelihood of flooding and the associated risks. These risks include:
Health and safety risks
Polluted water
Infectious/waterborne diseases
Chemical hazards
Injuries
Drowning
Preventing supply of clean water, food and power
Environmental risks
Erosion
Landslides
Siltation
Destruction to crops
Loss of livestock
Habitat damage
Flora and fauna damage
Economic risks
Road closures
Property loss and damage
Business interruption
Infrastructure and service costs
High insurance costs
Business closure following catastrophic loss
The implementation of flood defences plays a huge role in protecting against these risks. Of course, it is impossible to protect every property from every event of flooding. "Everybody is at risk of flooding," said Mary, who is affectionately known as Mary Queen of Floods. "We need to think about what we can do individually to help reduce the risk. For example, if we all had water butts where heavy rain could collect, drains wouldn't flood so much."
How to protect your home from flooding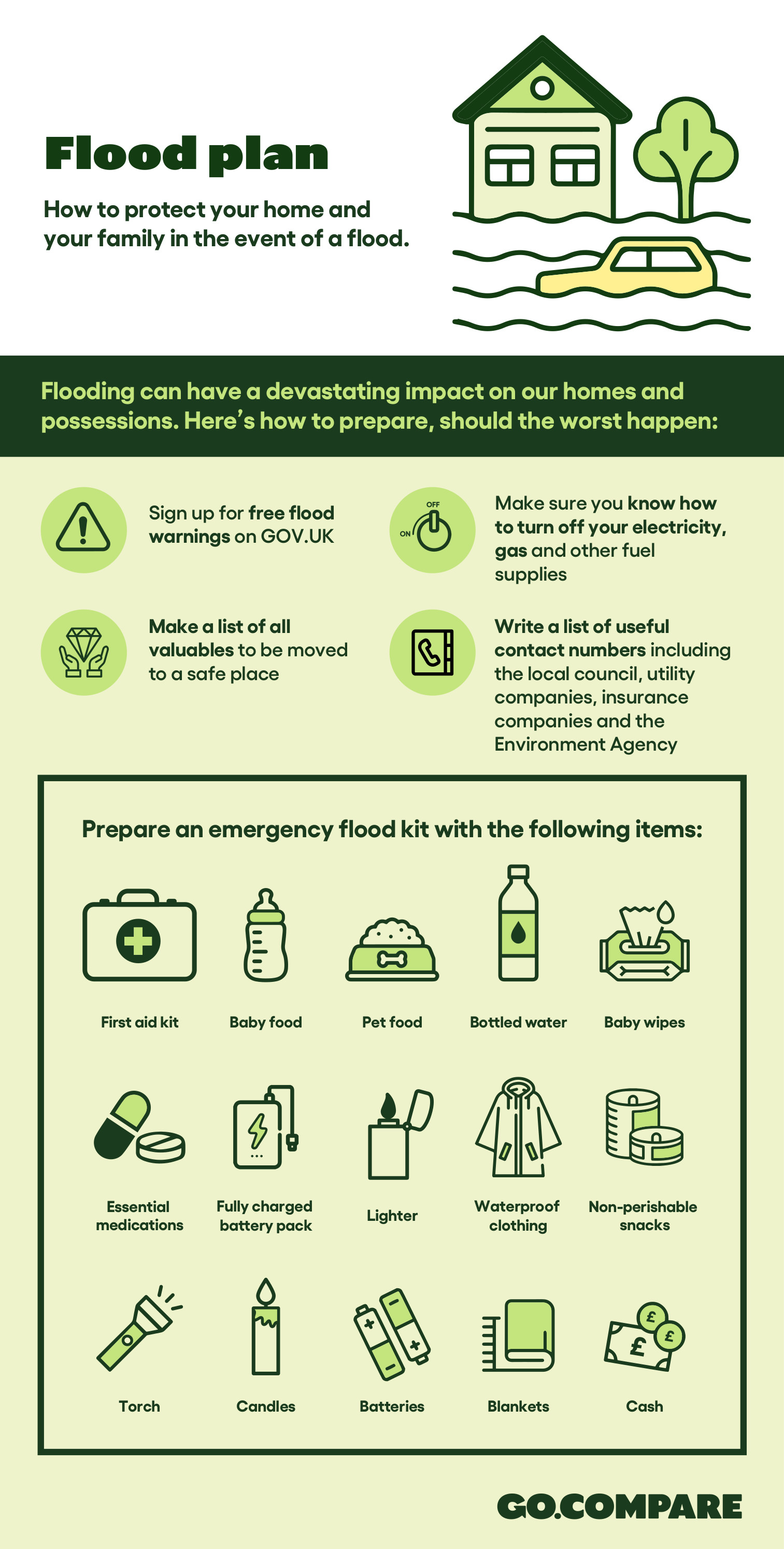 We can take a proactive approach to protecting our homes and families by signing up for free flood warnings and creating a plan in the event of a flood.
The installation of certified property flood resilience measures will also protect a home from flood damage, offering a combination of 'resistance' and 'resilience' against flooding. Products include flood doors, flood barriers, self-closing air bricks and more.
These products offer more protection than the likes of sandbags, which Mary has pointed out: "They aren't as effective as you may think - I tested four in a testing tank recently, and they failed in just 59 seconds."
Mary continued: "The time spent sourcing sandbags is better spent collecting household items that will work. For example, since many homes flood from toilets, a deflated football can be put down to create a seal and stop water from coming up.
"Gaffer tape around door frames will reduce the amount of water passing through. Standing table legs inside old plastic bottles and then piling valuables on top of the table will also help to protect the furniture and your belongings."
Climate change is here
It's also crucial that we continue to tackle the causes and consequences of climate change. A significant reduction in greenhouse gas emissions, coupled with natural and man-made flood defences, will further mitigate the effects of flooding in future.
"Climate change is here, and flood risk will continue to increase, especially surface water flooding," Mary said. "Clouds are now heavier and move more slowly. This means they stay and drop their contents in one localised area. This type of flash flooding is much harder to predict.
"Our environment has also changed considerably in recent years. We have concreted and tarmacked over so much of the country, and there are many more housing developments taking up the natural ground where water would percolate.
"We all need to work with nature, not against it. Because in the end, nature will win."
About this data
[1] In order to collect this data, we analysed the number of home insurance quotes we provided between 2012 and 2022. We identified the quotes which had indicated a history of previous claims for flood damage or storm damage each year and found that they had decreased by around 30% and 20% respectively since 2017.
[2] All rainfall statistics in this section were sourced from the Met Office. These can be accessed via either this report on the Royal Meteorological Society or the Met Office website.
[3] The statistic on the average number of days with precipitation over the 99th percentile was sourced from the Office for National Statistics.
[4] Information on average rainfall since 1950 was sourced from the Sixth Assessment Report from the Intergovernmental Panel on Climate Change.
[5] The statistics on more homes being protected from flooding were sourced from the Environment Agency.
[6] Statistics on upcoming government schemes to manage flood risk can be found on the GOV.UK website.