Does your home insurance policy cover the items you have in your garden, shed or garage? Get the lowdown with our guide.
We've really got the gardening bug here in the UK. There are thousands of garden centres, gardening TV programmes and gardening websites.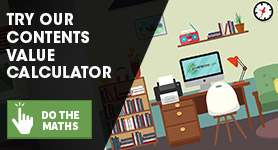 We plant, we dig and, at the slightest hint of sunshine, we get out and light the barbecue.
But have you ever thought about how much your garden's contents are actually worth? And can you just assume your home insurance will protect it?
"For many homeowners these day, their gardens are an extension of their living space, filled with stylish furniture, planting and ornaments," said GoCompare's Mark Greening.
"But if householders added up the cost of replacing these items they might be surprised to find that their garden contents are worth several thousands of pounds."
Will your home insurance protect your garden?
You need to be very careful about assuming your home insurance will cover the entire contents of your garden.
Statistics show that thefts from outside the home start to increase as evenings get lighter at the beginning of March with a 10% increase compared to the dark nights of January
Aviva
Most policies will provide some cover, but you should make sure you're aware of any limits. For example, maybe your possessions are only insured so long as they're locked away in a shed or garage.
That could mean your plants and garden ornaments are not protected. You may need to buy plant cover as an extra and not every insurer offers that.
Also, the amount of cover offered by different insurers varies hugely; some insurers provide unlimited cover, others cap it at just a few hundred pounds.
"The majority of home contents insurance policies provide limited cover for garden contents such as furniture, BBQs, paddling pools and lawnmowers under 'contents in the open'," said Greening.
Read through the small print carefully so you know what exclusions apply. Should you compare home insurance policies with GoCompare, we'll ask if you need cover for outbuildings such as garages.
Do you need specialist garden insurance?
If your garden really is crammed with rare plants, the latest power tools and artistic sculptures, simply extending your home insurance might not be enough.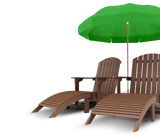 However, for the vast majority of gardeners, simply comparing home insurance policies carefully should allow them to find the right cover for their gardens.
If you can't find a policy that protects all your garden possessions, it's worth speaking to an insurance broker about taking out specialist cover.
"If the contents of your garden are particularly valuable, you may need to consider a specialist garden insurance policy," said Greening.
How much is your garden worth?
Try adding up the contents of your garden and you could be surprised at how many valuables you leave sitting outside.
In fact, in 2012 Aviva analysed 10 years of claims data to report that the average summer-time garden insurance claim is worth around £850.[1]
When you add up the value of everything from plants, to structures, to power tools, you could find your garden's contents are worth several thousand pounds.
The easy way to make the calculations is with the help of our home contents value calculator.
What's at risk?
According to Aviva, 42% of garden thefts in 2011 were of power tools, 39% were for other tools like spades and 19% were for lawnmowers, chainsaws and ladders.
Home insurance is more complicated than people think and policies differ for items in the garden - many policies do not cover shrubs or trees as standard. I strongly urge people not to be caught out by assuming that they are covered by their present home insurance
Graeme Trudgill, BIBA
Specialist thieves have been known to target particularly valuable plants, with reports of entire shrubberies, rock gardens and conservatories simply vanishing.
There are even stories of gardeners coming home to find their pond's koi carp have been stolen (rustled?).
Of course, it's not just thieves you're insuring against. Your policy should provide enough cover to replace your garden shed and any other structures or installations if they were damaged by an accident or freak weather.
Not only that, but accidental damage is a risk too. According to the insurer More Than, UK policy holders have caused a staggering £617m of fire damage to their properties by barbecuing while drunk![2]
Finally, you might want to check the terms of your home insurance to make sure you're covered if the plants in your garden turn against you - trees can cause subsidence, heave and root damage to the foundations and structure of your home.
What's not covered?
There are no hard and fast rules for garden insurance as part of a home insurance policy - different providers protect against different things.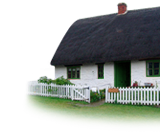 Some only provide a limited amount of cover for plants, while others refuse to cover livestock. So, if you keep fish in a pond, or chickens, you may need to consider specialist pet insurance.
When this article was first composed (November 2012), one insurer capped pay-outs on garden contents at £1,000, while another paid out a maximum of £75,000 - so the cover available really varies.
Read your policy information carefully so that you know what's covered and so that you don't face a shock if you ever do need to claim.
How to deter burglars
You can minimise the risk of suffering garden theft by locking power tools, barbecues and other expensive items away in a shed or garage.
You can also reduce the danger by fitting security lights that point out at your garden.
Anything valuable left lying around in the garden is an invitation to thieves and may mean you can't claim; so lock bikes and other equipment away as soon as you've finished with them.
Understand your own garden insurance responsibilities
When it comes to insuring possessions in the home, you have a certain amount of responsibility. You have to ensure your doors and windows and secure, or you risk losing the right to claim.
The same goes for your garden. Your insurer is likely to set out certain security requirements and, if you don't meet them, you could find yourself unable to claim.
For example, if a power tool is pinched from the front garden while you're inside having lunch, you may not be able to claim for it.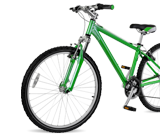 Make sure you read policies carefully when comparing the garden cover a home insurer provides.
Top tips for garden security
Keep boundary hedges and fences in good order to keep them secure - this will help deter opportunistic thieves. Consider defensive planting of prickly shrubs or hedges
Where practical, keep outdoor possessions in a locked shed or garage
Install security lighting
Secure expensive plants with wire pegs dug into the ground around the root ball
Use a security pen to mark valuable items that are left in the open (garden furniture, ornaments and trampolines for example) with your postcode
See also: