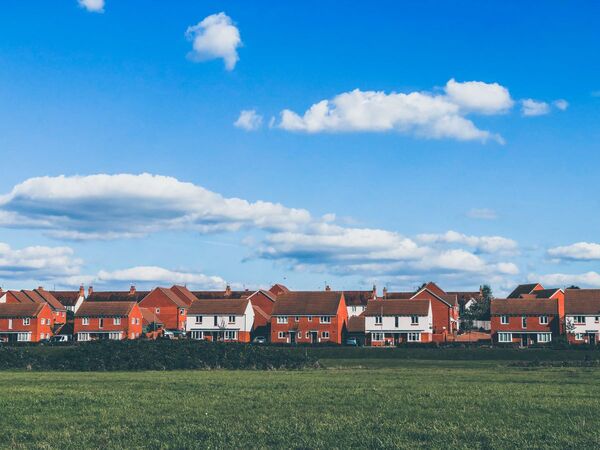 Home insurance protects your property and possessions in case of damage, loss or theft. It comes in two parts: buildings insurance covers damage to the structure of your property, and contents insurance protects your belongings, while a combined policy offers cover for both.
Getting insurance for your home can save you thousands in repairs or replacements, yet our recent research has revealed that many residents don't have a policy to protect them in such an event. Our latest report looks at how many of us still don't have the correct cover and uncovers the main reasons why we decide to take the risk.
How many households are uninsured?
According to the latest FCA data, there are 17.2 million buildings insurance policies (both combined and single policies) in place in the UK, and 19.3 million are in place for contents insurance (both combined and single policies).[1] However, taking into account the number of properties across the nation, this equates to just 61% and 69% of households respectively.[2]
This shows that many residents still don't have the proper protection for their homes and possessions, meaning they wouldn't be covered should anything happen. What's more, our research has found that 93% of homeowners do have contents insurance, but shockingly, just over half (53%) of renters have taken out a policy for their belongings.[3]
Why aren't people taking out home insurance?
As part of our report, we surveyed UK residents to uncover the key reasons why they've neglected to take out protection for their property and possessions.[3] Surprisingly, the main reason is that they simply don't think they'll need it.
Over a third (37%) of uninsured residents decided not to purchase contents cover because they didn't think it was necessary, while 15% didn't get buildings insurance for the same reason. However, the price of policies was also a big factor, with this being the second most cited reason for not buying home insurance. Just under a third (31%) stated that they didn't take out contents insurance because it was too expensive, and 11% said the same about buildings insurance.
Young people aged 18-24 were the least likely to have home insurance, with a whopping 82% admitting to not having a contents policy, followed by 46% of 25-34-year-olds. The majority (57%) of those aged 18-24 also said the primary reason for this was not believing they'd need it, followed by the cost (21%). Interestingly, the main reason for those aged 36 and over was that it was too expensive.
One of our previous surveys found that a fifth (21%) of 18-24-year-olds who did have contents insurance were planning not to renew their policies in an attempt to save money, citing the cost of living crisis as the reason for this. A further 11% of 25-34-year-olds also said they would be cancelling their policy.[4]
Other factors residents gave for deciding to skip home insurance include forgetfulness and believing that it's too hard to claim. Meanwhile, others stated that they live in a safe area so feel it isn't necessary. 25-34-year-olds were the most likely to forget contents insurance, with 13% of those from this age group without protection citing this as their main reason. Plus, 11% of those without a policy said that their possessions were covered elsewhere, either by another insurance policy, a bank account or credit card, or through a family member, meaning they didn't need cover.
More than a third of renters think contents insurance is too expensive
The same factors appear to play a part in why both homeowners and renters decided not to take out cover.
Our findings show that the main reason homeowners don't get contents insurance is that they feel they won't need it. A third of uninsured homeowners cited this as the key factor, while a further 29% think it's just too expensive.[3]
Homeowners are also more likely to forget about contents insurance altogether. 8% of uncovered homeowners said they forgot to take out a policy, compared to just 5% of renters without cover. Meanwhile, those living in rented accommodation told us that price was their primary factor. 39% of renters without a policy said that contents insurance was too expensive, and 36% said they simply didn't think they'd need it.
| The primary reason for not taking out contents insurance | % of uninsured homeowners | % of uninsured renters |
| --- | --- | --- |
| I don't believe I'll need it | 33 | 36 |
| It was too expensive | 29 | 39 |
| Where I live is safe | 14 | 9 |
| My possessions are already covered | 10 | 6 |
| I forgot to take out a policy | 8 | 5 |
| It's too hard to claim | 6 | 5 |
Homeowners are much more likely to have buildings insurance as well as contents insurance. But, of those who admit to not taking out protection for their property, 13% said it was because they didn't think they'd need it, 8% said it was too expensive, and 6% simply forgot to purchase cover.
Do I need home insurance?
Home insurance is a very important purchase as it protects you should something happen to your house or belongings. Without it, you could end up out of pocket, having to pay for unforeseen costs yourself.
Buildings insurance will cover you if you need to repair or rebuild part of your house due to damages from an unexpected event, such as a fire or flood. Getting this protection for your property is particularly crucial as costs to rebuild your home can run into hundreds of thousands of pounds. If you're a homeowner, you're solely responsible for these expenses should anything happen.
In comparison, if you're renting your home, you likely only need to worry about contents insurance. This helps to cover the cost of replacing your possessions if they're stolen or damaged. While many people think they won't need this and hope they'll never need to make a claim, it's better to be covered than to find yourself in a tight spot.
FCA data shows that the average claim payout for a combined home insurance policy (buildings and contents) was £3569.86.[1] This would be a huge amount to have to pay out of your own money if you were uninsured, so it's essential that you get the cover you need.
How affordable is home insurance?
According to our latest data, the average price people pay for contents-only cover is £74 a year. Meanwhile, customers paid £146 per year on average for buildings-only insurance, with a cost of £190 for combined cover.[5] However, keep in mind that several factors (such as where you live and the type of home you have) will affect the price you pay.
Although many people believe home insurance is too expensive, there are ways to make it more affordable. Firstly, compare quotes from multiple providers to get the best deal available to you. Plus, to make sure you're receiving the most accurate quotes, use our handy guides to estimate your rebuild cost and calculate the cost of your possessions.
Other ways to bring down your premiums include improving your home security (such as by fitting a burglar alarm), avoiding pesky admin costs, and trying not to over-insure yourself or double up on cover.
About this data
[1] Data on the number of policies in place and the average claim payout amount was taken from FCA data for the period of July to December 2021.
[2] Statistics on the number of households were taken from 2021 Census data on residential properties in England and Wales, as well as Scotland and Northern Ireland.
[3] To collect the data used in this report, we conducted a nationally representative survey of 2,000 UK residents via YouGov. The survey was run on 7 March 2023 and all responses were selected at random. All statistics featured on this page are sourced via this survey unless otherwise stated.
[4] On 16-19 September 2022, a survey of 2091 randomly selected Great British adults was executed by Maru/Blue. For comparison purposes, a probability sample of this size has an estimated margin of error (which measures sampling variability) of +/- 2.1%. The results have been weighted by age, gender, region and social grade to match the population, according to Census data. This is to ensure the sample is representative of the entire adult population of Great Britain. Discrepancies in or between totals are due to rounding.
[5] Figures on the average price of insurance were taken from internal data and were based on the average price paid annually for home insurance purchased in September 2022 by type of cover. For buildings and contents insurance, it was £190. For buildings insurance only, it was £146. For contents insurance only, it was £74.