See if you can get extra for your home with Halifax home insurance
Not only does Halifax give you extra, it also operates its own home insurance policies. We've created a guide to getting the most extra out of your policy.
Key points
Halifax operates two levels of cover: home insurance, and Home Insurance Ultimate
Customers can also get separate buildings and contents insurance policies
One of the biggest banks in the UK, Halifax offers its customers extra benefits, including insurance policies for car and home.
This can be convenient, allowing customers to deal with all their finances in one place. So, could Halifax be the right home insurance provider for you? 
Home insurance from Halifax 
Formed in 1853 as a building society, The Halifax was set up to enable people to invest in so that at a later date they could receive funds to buy homes. By 1913, it was the largest building society in the UK. 
Over the course of the 20th century, it grew into the fifth-largest bank in terms of market capitalisation in the UK by 1997. It was merged with the Bank of Scotland in 2001, becoming HBOS. Although Halifax remains as a brand name, it no longer exists as a legal entity. 
The insurance policies provided by Halifax are separate from its bank accounts. Current Halifax bank account owners may be upsold home insurance, but it isn't mandatory to have a policy with Halifax as well as a bank account. 
Halifax frequently offers cashback and discounts as an enticement to potential customers, so keep an eye out for offers.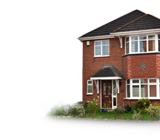 Halifax policies 
Halifax offers two levels of cover. The most basic level is Halifax home insurance, and the more wide-ranging level is Home Insurance Ultimate. 
With basic home insurance, customers are entitled to up to £500,000 in private residence cover and replacement of sets cover. This was correct in April 2018.
Replacement of sets cover offers to completely replace any sets of which one part has either been damaged beyond repair or cannot be replaced. 
So, if you spill paint on your favourite armchair, and the rest of the furniture suite is too old for a replacement to be available, your policy will be able to completely replace the whole set.  
Optional extras for both levels include personal belongings away from the home cover - more often known as personal possessions cover. This does exactly what it says on the tin, and protects things like your phone or laptop while they're away from the house. Legal expenses cover and pedal cycle cover are also available. 
Halifax buildings insurance
If you take out just buildings or just contents insurance, the covers offered differ slightly. 
Buildings insurance protects the building itself, and the cover on offer goes with this. For example, you can get alternative accommodation cover that allows you and your family to be rehomed if the structure of your building is seriously damaged. 
If underground pipes or cables belonging to you are damaged, this will cover you for the repairs. 
Buildings insurance will also protect you against any claims made against you by third parties. If a roof tile hits their car, you're likely to be covered for the cost of repairs. 
Halifax contents insurance
Contents insurance protects the contents of the home - that is, your belongings.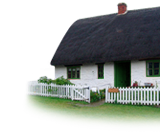 This protects you against damage from flooding, fire, or theft from the home for furnishings, household goods, your clothes and so on. 
You can add protections for accidental damage too. Remember that paint-coated armchair? 
Be careful to calculate the value of your contents properly, as this will affect the price of your premium. Use our contents calculator to help you – the results may surprise you! 
Halifax home insurance reviews 
Defaqto is an independent financial services analyst. It reviews financial services and their providers, offering ratings out of 5 stars. 
Both Halifax home insurance and Home Insurance Ultimate were given the full 5 stars in February 2018, which shows they're high-quality services. 
Claiming with Halifax 
See also:
In the event that you do need to make a claim with Halifax, the policy booklet you receive should have all the contact information you'll need. 
If you need to pay an excess, check the terms and conditions of your policy to see how much it'll be. 
It's always a good idea to familiarise yourself with the small print before committing to a policy. 
By Nick Dunn