Navigating through Hastings home insurance doesn't need to be a battle
A popular choice in the car insurance market, Hastings Direct has long been established as one of the big dogs in the insurance game. And that goes for home insurance too.
Key points
With over 20 years' experience, Hastings has over approximately 2.6m live customer policies
In addition to the usual buildings, contents and buildings/contents cover, Hastings also offers Direct and Premier policy options
Hastings Premier home insurance includes family legal expenses and home emergency cover as standard
While the list of famous Hastings includes a former British Lions captain, an Olympic gold medalist and the founder of Netflix, the name itself immediately screams 'car insurance' for many drivers across the UK.  
Despite this fact, Hastings is far more than just a car insurer. In fact, it covers a variety of other products and services which, luckily for the purposes of this article, also includes home insurance.
Hastings home insurance 
Hastings Direct made its debut on the insurance stage back in 1997. Originally focusing on private car insurance, the Hastings crew soon branched out in an effort to conquer the insurance market. 
Today, Hastings Direct is one of the foremost insurance providers in the UK, boasting over 3,000 employees, a market share in excess of 7%, and 2.6m live customer policies in March 2018. Not too shabby at all. 
From a customer standpoint, you may be familiar with Hastings ads on TV and its mascot - the bronzed talking statue, Harry Hastings. While the name won't win any prizes for ingenuity, the character has allowed Hastings to relay its message and connect to the audience in a memorable fashion. 
With over two decades of experience and a track record a mile long, Hastings has all the tools to give any of its insurance competitors a run for their money. Good news for Hastings; great news for homeowners. 
Hastings home and contents insurance 
Hastings covers the usual three-base structure followed by most typical insurance companies: buildings only, contents only, and the double-dose option of both.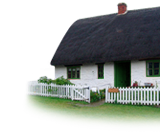 Hastings buildings insurance covers the permanent fixtures of your house - such as walls, roofs, windows etc. This also includes permanent additions to the interior, so your bathroom and kitchen fittings will also apply. 
In addition to that, Hastings lumps in a variety of outbuildings into the mix, ensuring any extensions, conservatories, garages or sheds are also protected. 
Broadly speaking, contents insurance generally covers the items within the home that don't qualify as a permanent part of the structure itself - essentially, anything that isn't nailed down (with the odd exception). 
Hastings content cover protects you from theft and vandalism, fire and smoke damage, oil or water leaks (from fixtures), weather damage and acts of God. It'll even cover the contents of your freezer in the event of a power failure. 
Hastings Direct home insurance vs Hastings Premier home insurance 
When it comes to the level of cover provided within the various home insurance policies, the battle of Hastings lies between the Direct and Premier cover options. 
Fancy labels aside, it can be difficult to differentiate between the two, primarily due to the fact that there are only a few subtle differences. 
The primary distinction between these policies is that Hastings Premier also includes cover for family legal expenses and home emergencies. 
Premier also benefits from double the amount of cover for alternative accommodation in the event of an uninhabitable home, boasting £200k cover as opposed to the £100k offered by the standard Direct package. Again, figures correct in March 2018. 
Does Hastings offer optional extras? 
In addition to the three core insurance plans and the Direct and Premier options, Hastings does offer a number of extras that can be added to your policy for increased protection. 
Additional contents cover 
If you value the contents of your house pretty highly on your list of... well, valuables... then additional contents cover may be of interest to you. For a supplementary charge, Hastings will bump your contents cover up by 100%, from the original £75k insurance all the way to the value of £150k. 
Incidentally, if you're only guessing the value of the contents in your home, feel free to use our handy contents calculator. You don't want to be left underinsured! 
Key cover 
There's a special kind of anger stored away in the human body for the moment a key snaps in a lock. Luckily, Hastings can help minimise this frustration (and the four-letter words that accompany it) with its comprehensive key cover. 
Whether your keys have been carelessly misplaced, callously stolen or clumsily broken, Hastings key cover provides up to £1,500 worth of protection - enough to cover locksmith charges, new locks and/or replacement keys. 
Home emergency cover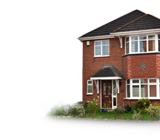 While included in the Premier package, home emergency cover can be added to any other policy as an optional extra. In the event of a broken boiler, power outage or a burst pipe, this cover could be total life-saver. 
The package itself covers a variety of home emergencies, including faulty heating systems, plumbing and drainage issues, roof damage and external lock damage.  
Family legal protection 
Much like home emergency cover, family legal protection is also included in the Premier package. However, if you don't have the Premier cover and want to add it to your package, Hastings allows you to do so as an optional add-on. 
The package itself includes unlimited access to legal advice, a 24-hour debt counselling service, and up to £75k towards the cost of pursuing civil legal proceedings. This can range from personal injury claims and motoring prosecutions to personal tax issues and probate disputes. 
What do Hastings Direct home insurance reviews say? 
From a professional standpoint, Hastings home insurance reviews are notably positive. 
In fact, if you're looking for a reliable Hastings Direct home insurance review, look no further than its 5-star Defaqto rating: both the Direct and Premier packages get the nod for the 5-star treatment. 
Independent review site, Feefo, also denotes an impressive 4.5 stars out of a potential five (in March 2018). The fact that this average is based on over 15.5k customer reviews makes for a pretty strong endorsement of Hastings and its services. 
Top tips for cheaper home insurance 
While Hastings presents itself as offering quality cover and high standards of customer service, it's always worth doing a quick scope of the market to get an idea of what's on offer before you sign on the dotted line. 
Feel free to use our service to compare home insurance quotes across a number of companies nationwide - you could end up finding a deal better suited to your circumstances. 
By Martyn Grant