Hiscox home insurance
When choosing your home insurance, it's important to go with a provider that understands your needs. Hiscox offers a wide range of protections under its home insurance services, and one of them might just be right for you.
Key points
Hiscox policies tend to cover high-value homes and contents
Defaqto gave its home insurance policy 5 stars in 2018
If you choose Hiscox, your home insurance policy has unlimited cover
Hiscox states that "Creating your home is a life's work. Insuring it properly is ours." 
But does this mission statement hold up for Hiscox as a home insurance provider? Well, we've created this guide to help you find out. 
Hiscox home insurance 
Hiscox offers a range of services from fine art cover and classic car cover for individuals, to professional indemnity and hacker cover for companies. 
Hiscox primarily covers higher-value homes, and offers a variety of different products and services under its home insurance banner.  
Going beyond the usual buildings and contents insurance, it also offers renovations and extensions cover, legal expenses cover, and tailor-made protection for high-value contents. 
Please note though that you can't buy Hiscox home insurance policies through GoCompare. But it's always a good idea to compare policies, as that way you know that you're getting the right level of cover for your circumstances.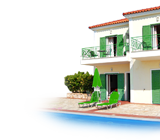 Hiscox insurance policies 
A standard Hiscox home insurance policy combines the separate buildings and contents policies into one. This policy offers unlimited cover: you needn't tell the company about new items worth less than £15,000, and jewellery, art and other collections are afforded tailor-made cover.  
The policy also offers to rebuild the home at its actual rebuild cost, regardless of whether the home has increased in value since the purchase of the policy. 
You can add home emergency cover to your home insurance policy, which will allow you access to 24-hour assistance for whenever a problem occurs. It also covers any emergencies that may occur in the outbuildings. 
Hiscox buildings insurance 
Buildings insurance on its own covers the structure of the property. As per any other buildings insurance policy, it protects against the costs of damage by fire, subsidence, or explosion.  
The policy offered by Hiscox also includes cover for tracing and fixing a leak; protection for the costs of damage to your garden, including up to £1,000 per any one plant, tree, or shrub; and alternative accommodation for up to three years should your home become uninhabitable. 
As an optional extra for this policy, you can also take out renovations and extensions cover, which protects any works over £75,000. Anything under this value is already covered by the standard home insurance policy.  
You're also able to take out optional legal expenses cover if you need to fight a claim in court.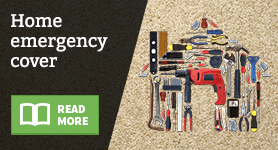 Hiscox contents insurance 
Contents insurance, by definition, covers the contents of the home. This includes things like your white goods, furniture, electronics and so on. Hiscox also offers protections for art collections, carpets, curtains and bicycles as standard in its contents insurance policy. 
For any contents insurance policy, it's worth making sure you have an accurate estimate of the value of your contents. We've created a handy contents calculator to help you out. It may be higher than you think it is, and it is likely to affect the price of your premium.  
Hiscox customers need to tell Hiscox about new items worth over £15,000, and then what the new value of their collection is.  
Hiscox home insurance reviews 
Independent financial services analyst Defaqto reviews all financial services providers on behalf of customers. It provides ratings out of 5 stars to indicate the quality and comprehensiveness of the product on offer.  
Hiscox was given 5 stars in 2018 for its home insurance product, showing that it is not only a very comprehensive service, but also a high-quality one. 
Given the value of the buildings and contents that Hiscox aims to cover, it's only natural that it goes the extra mile in making sure its customers get the best experience. 
In so doing, Hiscox was listed in the top 10 for Consumer Intelligence Award for Claims in 2017. This is an award voted on by members of the public, which indicates that the Hiscox claims service is as good as the products on offer. 
By Nick Dunn