Guide to home emergency cover
Key points
Home emergency cover can be arranged from a variety of sources - DON'T double up on cover by paying for it twice!
Consider whether you already have such cover through your home insurance, or through another source such as a packaged bank account
Remember that such existing policies may have exclusions and may not have the cover level you expect or need
Comparing standalone home emergency policies through Gocompare.com helps you see how much cover costs and gives a clearer idea of the level of service you'll receive
Home emergency cover is often a source of confusion when it comes to arranging home insurance, with customers unsure of the cover they have, want or need.
Emergency cover for things like heating systems, plumbing and electrics can be invaluable when vital services go down, but the first thing to note is that such cover is entirely optional.
If you compare home insurance through Gocompare.com your results page will allow you to filter the table to only include options with home emergency cover.
Some policies offer this as a standard level of cover and others allow you to buy it as an add-on, but even if you want home emergency cover you DON'T have to arrange it through your home insurer.
Buying home insurance without home emergency cover may lead to a cheaper quote and you can then think about using our home emergency cover comparison service to find a separate, standalone policy.
You may think about it like arranging breakdown cover and car insurance; some people choose to couple the two products together, others to arrange them separately.
Remember that some home emergency policies have been criticised for low levels of cover and/or not offering the sort of service that customers expect.
Researching standalone products using our comparison service may help you find a better policy at a cheaper price than if you automatically couple it with your home insurance.
How do I compare home emergency cover?
Gocompare.com's home emergency comparison service asks you to fill in a simple online form before reviewing quotes.
Need more information?
You'll be asked for your basic personal and contact details and when you'd like the policy to start.
Please note that our service is currently only available to cover your main residence and you must be the homeowner.
We can't quote for landlords or tenants, although this may be something we'll be able to offer in the future.
You'll also be asked whether your property is a house, a bungalow, or a flat/apartment, before choosing the sort of cover you'd like. You can choose any or all of the following three options:
Plumbing
Covers your internal hot and cold water pipes, the flushing mechanism of toilets, cold water storage tank and leaks. Please note that if you live in a flat/apartment you WON'T have the option of covering plumbing.
Electrical
Covers failure of your electrics which would leave your home uninhabitable (eg failed wiring to your immersion heater or boilers, lighting failure, etc).
Heating and boilers
Covers a complete/partial or intermittent failure of your primary heating or hot water system which would leave you without heating or hot water.
If you've asked for a heating cover quote, you'll be asked whether you'd like an annual boiler service to be included as part of the policy.
Please note that if you want your boiler to be covered it must have been serviced within the last year; if you can't provide evidence of this, a claim may be invalidated.
Age restrictions on your boiler also apply and you'll be asked whether it's less than 12 years old, 12-to-15 years old, or over 15 years old.
You WON'T be able to get a quote for boilers over 15 years old, and if your boiler is in the 12-to-15 category you're likely to see a smaller choice of cover providers charging higher prices than for customers with newer boilers.
You'll be asked to choose the make of your boiler from a drop-down list; if you're uncertain you can select 'unknown', but for a better comparison try to find out this detail.
If you want more details on boiler insurance and some of the things you should look out for with it, read our dedicated article on boiler and central heating cover.
Results table
When you've completed the questions, click through to get quotes from our easy-to-use comparison table which will show details of the provider, the annual premium, whether call-outs are unlimited or restricted and any excess that has to be paid.
One of the key fields to take note of is the level of cover; some home emergency policies have been criticised for offering paltry cover levels, perhaps just a couple of hundred pounds that wouldn't get you far in an emergency, so look for a decent protection level.
If you see an option you like you can click through for a more detailed consideration of the policy and the opportunity to buy.
What's covered by home emergency insurance?
This will depend on the individual policy and how much you want to pay, with higher premiums usually covering more of your essential services. Typical things that such policies are used to protect against include:
Ultimately the decision on whether to take out emergency cover is down to you weighing up the balances of outlay, risk and return
Boiler breakdown
Central heating failure
Loss of hot water
Plumbing problems, including burst pipes
Drainage trouble
Electrical failure
Roof damage caused by extreme weather
Security issues - especially compromised doors and windows
Some policies will also offer cover for additional things such as lost keys, appliance breakdown and/or infestation by pests such as wasps or rats. Cover may include the provision of alternative accommodation in the event of a major problem at your property.
Do I need home emergency insurance?
These policies tend to be most prevalent amongst homeowners - if you're renting, many emergency situations should fall under the responsibility of your landlord.
If you're considering home emergency insurance, the first thing to do is to check your existing home insurance policy - you may already have the cover that you need.
The emergency element doesn't come as standard on all policies, but some may offer such protection, or you may be able to buy it as an add-on rather than taking out a standalone policy.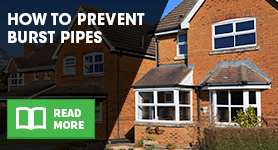 On 2 October, 2014, Gocompare.com analysed 329 home buildings insurance policies listed by independent researcher Defaqto's product database.
It was found that 20% provided cover for home emergencies as standard, while a further 51% of the policies could offer this protection as an optional extra for an additional fee.
Of those policies insuring against home emergencies, 98% covered the home's main central heating system and 72% protected against hot water failure.
If your home insurance doesn't cover you, or only offers cover for some of the perils listed, you may want to consider an additional home emergency policy - remember, when you use our service, you can choose cover that only includes what's missing from your home insurance policy, to avoid doubling up on cover.
It's also possible that you have emergency insurance through a packaged current account or another source, although you may want to consider whether this is the most efficient way of getting cover.
Also take into account the age and condition of your boiler and other essential services, whether they're covered by guarantees, and how reliable you consider them to be.
Ultimately the decision on whether to take out emergency cover is down to you weighing up the balances of outlay, risk and return.
Taking out a policy may mean that you pay more, but it's also likely to offer peace of mind and you should have the worry of securing the services of tradespeople in an emergency situation taken away from you.
You should always read your policy terms and conditions carefully, though, and bear in mind that there have been reports of people with emergency cover not being able to secure the support they expected when they needed it most.
What exclusions should I look out for?
Always read your policy carefully, but one of the most important things to look out for is whether there's a maximum price placed on the value of repairs.
Home emergency cover should never be considered an appropriate alternative to proper maintenance of your property
Check that call-out charges, parts and labour are included.
If cover is purchased alongside home insurance, check whether an incident would affect your no-claims discount. If that's the case, it would impact on the cost of insuring your house when you come to renew.
Be clear about the service you'd expect in an emergency - whether your insurer will find the qualified tradesperson, for example, and the timescale within which you should expect help.
Consider also the definition of an emergency. For example, most people would class a blocked toilet within this category, but if you have more than one toilet in the house an insurer may see it differently.
You should check the excess level and look out for any limits placed on the number of call-outs.
Note that some policies will only offer cover after you've been with the service for a certain period of time, in order to avoid claims for problems that existed before the insurance was taken out.
As previously mentioned, you should pay particular care to your boiler when checking exclusions, noting in particular its age and whether it's been appropriately serviced.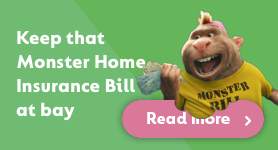 What are the alternatives to home emergency cover?
If you decide that home emergency cover is not for you, consider what's known as self-insuring - putting the money that you would have spent on a policy into a savings pot to ensure that you have funding to hand in an emergency.
Maintaining your property to a good standard can help you to avoid any of the troubles and stresses associated with emergency home issues and can save you money in the long run.
Home emergency cover should never be considered an appropriate alternative to such maintenance.
Analysis
"In an emergency, getting someone in quickly to deal with the problem is critical and can help save further damage," said Gocompare.com's Ben Wilson.
"This is why most home emergency providers have a 24-hour helpline to give policyholders access to approved tradesmen, whatever time of day or night their emergency occurs.
"Policies generally cover the cost of call-out, labour and materials for temporary or permanent repairs up to a maximum limit per claim.
"If you're considering buying home emergency insurance, the first thing that you should do is to check your existing household insurance policy, which may already provide the cover you need.
"Like any other type of insurance, the level and cost of cover varies from policy to policy, so to make sure that you're getting what you need you should read your policy document carefully to check for cover limits and exclusions.
"It's also worth remembering that, while home emergency insurance covers the failure of, or mishaps to, essential services to your home, policies generally exclude problems arising as a result of equipment not being properly installed or maintained.
"For example, the failure of boilers or heating systems is usually only covered when they've been inspected or serviced by a qualified person within the preceding 12 months."
By Sean Davies