If you've made any home improvements or are planning to do so, have you considered the possible impact on your house insurance?
Key points
Consult your home insurer before beginning major work - this DOESN'T include work that's purely cosmetic
Beware of invalidating cover
Consider if sums insured will change
You may need to think about unoccupied property insurance
Home improvements are something of a national obsession in the UK.
As just one example, a survey conducted on behalf of GoCompare found that 36% of UK homeowners were planning to invest in a new kitchen.[1]
But the same survey suggested that just 52% of those who undertook major home improvements had informed their insurance provider of the work - meaning the other 48% could potentially be invalidating their policy.
When you compare home insurance through GoCompare, you'll be asked whether there's structural building work or renovation underway, or whether such work is about to take place.
Structural work would involve alteration to the layout of the property. For example, removing a load-bearing wall, building an extension or converting a loft or cellar.
Renovation may include rewiring the electrics or replumbing the property.
If you plan to undertake such work during the policy period, you should answer 'yes'.
If any planned changes are cosmetic only you don't need to tell insurers and should answer 'no'.
If you need to borrow money to fund your renovation plans, it's essential to do your homework and weigh up the pros and cons of each option
Matt Sanders, GoCompare
"Undertaking a home renovation or extension not only helps to improve or increase your living space, but can add to the value of your property and your fixtures and fittings," said GoCompare's Mark Greening.
"For example, new kitchen cabinets and worktops are usually installed around a new cooker and other domestic appliances - increasing both the value of the property's rebuilding costs and household contents.
"So, whether you're planning an extension, installing a new kitchen or making another major renovation, you should consult your home insurer before you start work so that you can review your sum insured and make sure that your plans don't invalidate your cover."
Impact on buildings insurance
"Buildings insurance covers the cost of damage to the structure of your home - including permanent fixtures and fittings such as built-in kitchens and bathroom suites - from unforeseen events such as fire or theft," said Greening.
"Premiums are partly based on the cost of rebuilding the structure of your property, so your insurer will want to know about any renovations which affect the value of your home."
Impact on contents insurance
"In addition to thinking about the aesthetics of your renovation, you should consider whether you can improve your home's security," said Greening.
"Most insurers offer discounts for properties fitted with good quality door and window locks and burglar alarms.
"When updating your home, it's likely that you'll invest in new furniture and furnishings, potentially increasing the value of your household contents.
"Speak to your contents insurer to make sure that you have adequate cover for your new possessions."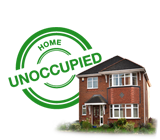 Unoccupied property
"If you're planning extensive renovations and are thinking of moving out while the work is in progress, you need to be aware of your insurer's rules regarding unoccupied properties," said Greening.
"Most household insurance policies stipulate that if you leave your home unoccupied for a period of time - typically exceeding 30 or 60 days - then your property will not be covered for certain events including theft, malicious damage and escape of water.
"There's no standard definition of 'occupied' and the time period on some policies is as short as 14 days, so if you plan to move out during refurbishment works it's essential that you talk to your insurer to make sure you understand the implications.
"You may need to consider a dedicated unoccupied property insurance policy."
Choosing a builder
"If you're employing tradesmen to undertake the work for you, check that they're qualified and registered with a recognised governing body," said Greening.
"Most home insurance policies don't cover tradesmen or their work, so you should also check that they have their own insurance in place."
DIY and home insurance
If you're going to be getting the toolbox out yourself, be aware that DIY is a notoriously contentious issue for home insurance claims.
If you have accidental damage cover with your home insurance, it's likely to cover you for minor mishaps like drilling through pipes, but if you botch a massive DIY project that you're not really qualified to be carrying out yourself, you may find you have to pay out your own pocket to put things right.
Paying for home improvements
"While it can be cheaper to improve rather than move, major renovation projects can still run into tens of thousands of pounds," said GoCompare's Matt Sanders.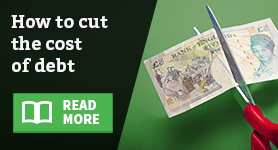 "Unless they have substantial savings, most homeowners will need to consider either taking out a loan or remortgaging their home to fund their project.
"For less costly projects, a 0% credit card or an agreed bank overdraft may also be worth considering.
"If you need to borrow money to fund your renovation plans, it's essential to do your homework and weigh up the pros and cons of each option against your personal circumstances.
"This will help you to properly understand the full costs of borrowing and whether you can afford it."
For an in-depth consideration of the ways to fund home improvements, read our dedicated guide on home improvement loans.
---
Appendix: Top 10 home improvements carried out in the UK, 2011-16[1]
New kitchen 48%
New bathroom 45%
New boiler or central heating 40%
Installed double glazing 30%
Garden makeover 29%
Built an extension 21%
Knocked through rooms 13%
Added an extra bedroom 10%
Installed solar panels 9%
Attic conversion 8%
By Sean Davies