Storms can cause major damage to homes and property. Find out the best ways to batten down the hatches and check you have the right insurance to cope with the weather.
Key points
In the longer term, keep property in good repair, get the right home insurance and store your documents somewhere safe and accessible
In the short term, take sensible measures to prevent damage, like securing garden furniture and fences
Be prepared and have a plan for what to do when the storm hits
If a major storm is threatening your local area, there are steps you can take to protect your home and property before the bad weather closes in.
Heavy rainfall, strong winds, lightning and falling temperatures can all be hazardous to your home, property and pets, so it pays to be ready.
Long-term storm preparation
Keeping your property in a good state of repair and having the right home insurance in place are arguably the most important factors in long-term preparation for a storm.
Most home insurance policies offer some form of weather damage protection, but they vary and distinctions between weather damage, storm damage and accidental damage can be crucial when you need to make a claim.
Shop around when buying and read your policy documents with care to ensure you have adequate protection - this isn't something you'll want to be worrying about when the storm closes in.
When you receive your policy documents, ensure they're stored in a safe and accessible place, and that you know how to find emergency numbers.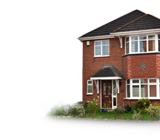 Think about backing up your vital documents.
You may have a physical copy in your home, but if the worst happens to your property and the documents are lost, having the insurer's emergency number stored in your phone and/or a copy of the policy saved in online cloud storage could prove invaluable.
Forewarnings of storms
It's common sense to keep an eye on weather forecasts and the media, and this is becoming easier and easier with the rise of mobile devices.
For an authoritative view, why not try the Met Office's severe weather warnings page, and/or their mobile phone apps.†
You may decide to keep across developments via social media, but however you choose to get your information it's likely that you'll have at least some warning of an impending storm... just think twice if the advice is coming from Michael Fish!†
Short-term storm preparation
If a storm is imminent, the first thing to do is to take care of the outside of your property.
Did you know...?
Very few home insurance policies cover storm damage to fences
If there's time before heavy wind and rain sets in, check and unblock your drains and gutters to make sure that water can run freely and won't flood.
Vehicles should be parked in a garage if possible and, if not, try to leave them where they're least vulnerable to damage - think about things like overhanging branches or where the vehicle is most exposed to gusts of wind.
Move your rubbish and recycling bins to somewhere secure to stop them blowing away and causing damage to your neighbours' property or cars.
Close and lock garage and shed doors to prevent them being blown off their hinges and to keep their contents safe from the weather.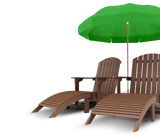 Fences and garden furniture
Again if there's time before the storm hits, check that fences are in a good state of repair and are well secured.
On 4 September, 2014, Gocompare.com reviewed 328 home insurance policies listed on the matrix of independent financial researcher Defaqto and found that only two of them provided cover for storm damage to fences.
Secure or move garden furniture into your shed or garage and take down hanging baskets - not only could these cause damage, they could also injure someone if they fell.
Again bear in mind that your garden furniture may not be covered by your home insurance policy.
Protecting your family and home from adverse weather will be your priority
Ben Wilson, Gocompare.com
Prepare for a power cut
In case there's a power cut, make sure you're ready for it.
Have a supply of batteries for radios and torches and keep a wind-up torch as a back-up.
Switch off electric cooker hobs and other appliances, but leave on a light or radio so you know when the power is back on.
Keep up with the news with a wind-up radio and keep your phone charged with a wind-up charger.
Remember that, even if your mobile phone isn't working, your landline phone may still work when the power is down.
Have a storm crisis plan
If a storm threatens to drive you out of your home, make sure you have an evacuation plan and that the whole family knows it.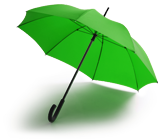 Have supplies to hand including torches, a charged mobile phone and warm, waterproof clothing.
Make sure you have enough food and water, too - you shouldn't rely on being able to pop out for a takeaway.
You should know where your local authority's evacuation centre is located, and you may need to find out whether you're allowed to take pets there.
Also, in times of emergency think about the wider community around you - you've been super-organised, but are there neighbours and friends who need your help?
Driving during a storm
Firstly, ask yourself if your journey is essential.
If weather warnings have been issued and the emergency services are advising people to stay at home, perhaps you should avoid travelling.
You might decide your journey can be postponed or delayed. If you're travelling to work, perhaps you can work from home instead.
If you do have to travel or the storm is dangerous enough to mean you have to leave your property, know your route before you depart and check any travel updates.
If possible, stick to major roads.
Turning on radio alerts can help you keep updated while on the move and removes the need to pull over and check your mobile phone.
Get your priorities right
"When severe weather hits there are things homeowners can do to minimise any potential damage," says Gocompare.com's Ben Wilson.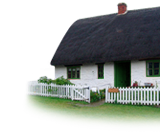 "Protecting your family and home from adverse weather will be your priority, so make sure you take all the necessary precautions and keep up with the latest news and advice.
"Consider moving valuable possessions upstairs and secure down garden furniture if strong winds are predicted.
"If battening down the hatches becomes too dangerous because of severe weather conditions, stay indoors and don't put your safety at risk.
"If you're forced to evacuate your home, keep insurance documents safe, in case you need them afterwards.
"If your home is affected, you should contact your insurer as soon as possible - ideally within 24 hours."
By Emily Bater
[SeanSocialShare]