Assetsure
Jewellery Insurance
Assetsure offers special insurance for single items of jewellery or collections of jewellery, including watches and engagement rings. Cover is arranged on a worldwide basis for theft, damage and loss, with no excess to pay in the event of a claim. Underwritten at Lloyd's of London, Assetsure is open seven days a week to provide you with quotations and cover.
Find out how to insure your jewellery, watches and valuables
As family heirlooms or treasured gifts, jewellery, watches and valuables can represent sentimental relationships and memories.
You basically have two options when it comes to insuring the contents of your jewellery box - make sure they're covered by your home insurance, or take out a separate dedicated jewellery insurance policy.
While some jewellery may be irreplaceable, choosing the right insurance will mean you're at least financially compensated in the event of loss, theft or accidental damage.
Key points
Jewellery, watches and valuables can be covered for theft under your home contents insurance or by a separate jewellery insurance policy
Expensive jewellery might not be covered by single-item limits and you might want to consider a separate jewellery insurance policy to give you adequate cover
For cover out and about, check whether you have personal possessions cover on your home insurance and that it covers your jewellery. If it doesn't, again,  a specialist jewellery insurance policy might be right for you
Whether you're better off choosing to insure your jewellery under your home contents insurance or taking out a separate policy will depend on the value of your jewellery and what you do with it.
Does home insurance cover jewellery?
Home contents insurance policies vary and, while some automatically cover jewellery, you shouldn't just assume that you're adequately protected.
Many providers don't include cover for personal possessions away from home or accidental damage to jewellery as standard - so you'll to buy this as an optional extra when you take out your home insurance policy.
Read the policy terms and conditions carefully, looking for conditions like single items being covered up to a certain amount - if your jewellery's too valuable or isn't protected in the way you need it to be, it might be possible to add specific items to the policy at an additional cost.
How to add jewellery and valuables to home insurance
When you compare home insurance with Gocompare.com you'll be asked to estimate the value of your home's contents, including high-risk items like jewellery.
Insuring possessions away from home
You can name and describe any individual items (including jewellery) that are worth over £1,000, and state whether you want those items to be covered away from home.
You'll then be asked to input how much cover you need for any other personal possessions away from the home - this could include lower-value jewellery.
Note that any individual item included in this section must be valued under £1,000, even though the total sum covered may be significantly more.
After you've answered these questions you'll see a handy table with a summary of all the cover you've requested.
Be aware that, in the event of a claim, insurers usually apply a 'single article limit' to items. This is the maximum amount an insurer will pay for an item, and this may differ between item types as well as between insurers.
Home insurance providers will also have upper limits for cover they can provide on specified high value items - for example £10,000 - so if you own jewellery that's particularly valuable then a specific jewellery insurance policy from a specialist provider might be more suitable.
Also, if you lose or irreparably damage one part of a matching set of jewellery, for example an earring, your insurer may only replace the damaged or lost article, not the full set.
Top tips
To make claiming easier, take pictures of your watch or jewellery and save receipts or valuation documents
Consider investing in a safe, which could also be used to store important documents
Accidental damage cover for jewellery
Think about whether you need accidental damage cover, which is an option you can select in the quote process.
The right accidental damage protection could cover you for things like valuable gems being lost from their settings, or rings slipping off fingers and down plugholes.
Make sure you check the terms and conditions of any policy thoroughly - accidental damage claims could exclude high-risk items like jewellery, so confirm you're covered in the way you think.
Keeping your jewellery and watch insurance up-to-date
As the value of silver and gold fluctuates, it's important to check that you're not under-insured.
If your home's contents are under-insured you may lose out if the insurer applies the 'average clause' and only pays a proportion of your claim.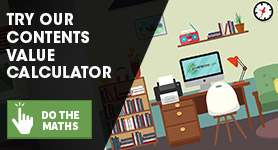 If your jewellery has appreciated in value, pay-outs for individual items named in your policy may only reach the amount they were originally covered for, despite now being worth more.
Because of this, it's important to have your jewellery revalued regularly - this may come at a cost, but it may be outweighed by the amount you could lose out on if you're under-insured.
If you inherit jewellery and aren't sure of its worth, get it valued to make sure it's properly protected.
Don't forget to let your insurer know after Christmas, engagements, weddings, birthdays and other special occasions if you've received jewellery, as you'll need to add it to your policy.
Replacing your jewellery after a claim
You should be aware that insurers sometimes offer a voucher in place of cash when a claim is made for jewellery.
This means that the amount you're reimbursed for is in the form of a jewellery-specific gift card which can be used in selected high street and independent jewellers.
If you want to be reimbursed in cash instead, you may be offered less than the estimated loss.
So if, for example, you lose jewellery valued at £2,000 you may be offered this amount on a gift card, but if you decide to opt for cash you may receive £1,500.
Bear in mind that any reimbursement you receive will also be minus your excess.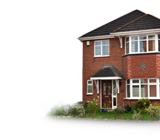 This can cause customers upset and frustration as a lot of jewellers don't accept the voucher issued by insurers, meaning that finding the right replacement for your jewellery could prove difficult, particularly for unique or antique items of sentimental value.
The Financial Ombudsman makes it clear that insurers shouldn't try to make customers accept a gift card if a fitting replacement would not be available from the retailers the gift card is valid for.
This could include, for example, issuing a gift card for a high street jeweller to replace a custom-made, one-off piece.
If you make a claim for jewellery and are offered a voucher which you feel won't give you a suitable replacement, discuss the possibility of receiving cash with your insurer.
See also:
If you can't reach an agreement with the insurer, contact the Financial Ombudsman.
Don't forget the excess
When covering your jewellery under your home insurance policy it's important to remember that you'll be liable to pay the excess attached to the policy.
In some cases the excess could be higher than the cost of replacing the jewellery itself.
If this is the case, it might be better to pay to replace the jewellery yourself, especially as making a claim might make future home insurance premiums more expensive.
By Emily Bater