Stressing over Kwik Fit home insurance? Avoid a breakdown with our comprehensive guide
While Kwik Fit may be one of the first brands that spring to mind when it comes to car mechanics, it has also been a pretty successful insurance provider since 1995.
Key points
Despite plying its trade in the insurance game for several years, Kwik Fit no longer offers insurance cover
Existing Kwik Fit home insurance policies are still valid. However, uptake of new policies ceased in April 2017
Kwik Fit recommends substitute insurance cover with their sister company, Rias, which is also owned by parent company Ageas UK
After debuting their famous slogan in 1984, the guys and gals at Kwik Fit have lived by the phrase "You can't get better than a Kwik Fit fitter." 
Since then, the company has drifted out of its comfort zone and waded into the crowded waters of home insurance. 
The question is, can you get better than Kwik Fit cover? We put that query to the test as we dive into the world of Kwik Fit home insurance. 
Kwik Fit home insurance 
While Kwik Fit has been keeping UK cars roadworthy since 1971, Kwik Fit Insurance Services didn't begin life until the mid-90s. 
The offshoot was originally conceived as a means of providing car insurance options for the vast amount of customers that passed through Kwik Fit garages. 
However, the company went on to expand its horizons way past the confines of four wheels. 
Following a buyout in 2010, Kwik Fit Insurance Services now operates under the banner of Ageas UK Ltd – a company which can trace its roots all the way back to 1824. 
The insurance experience of Ageas combined with the customer service skills of Kwik Fit proved to be a winning combo, and the number of Kwik Fit insurance customers reached a mammoth 2.5m across the UK.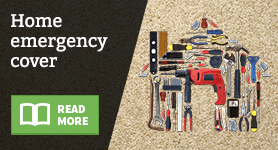 Kwik Fit home and contents insurance 
Okay, down to business. 
When you look under the bonnet of Kwik Fit home insurance, you may have a nasty shock. It's not so much that the home insurance engine is smoking like a dodgy barbecue, but more like there's no engine beneath the bonnet at all. 
Sadly, as a direct result of the Ageas buyout, Kwik Fit no longer offers home insurance services, and actually stopped uptake of new policies in April 2017. 
However - and this is a BIG 'however' - Kwik Fit will honour all existing customers and their policies. 
This also includes optional extras, such as Kwik Fit insurance home emergency protection and Kwik Fit home insurance gadget cover. 
Meanwhile, the company now redirects all fresh insurance inquiries – both car and home related – to its sister brand, Rias (also under the Ageas UK umbrella). 
Rias offers a wide range of home insurance options, including home, content and combined cover; 24-hour home emergency cover; and a comprehensive personal legal protection package.
These features were correct in March 2018 anyway. It's a good idea to thoroughly check the latest stats before taking out a policy.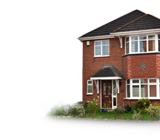 Meanwhile, Rias had a 5-star Defaqto rating in February 2018, which is good to know if you're a home insurance hunter who likes weighing up reviews. 
What do I do if I still have a Kwik Fit policy? 
Despite the fact that Ageas UK has effectively put Kwik Fit Insurance Services out to pasture, existing Kwik Fit home insurance policies can and will be upheld. At least, that is the gospel according to the Kwik Fit Insurance website. 
For most queries and conundrums, customers are advised to visit the 'existing customer area' on the KFI site. This location also allows you to update your payment details and make changes to your policy, if necessary. 
Alternatively, if your issue can't be resolved online, the most effective course of action is to approach them over the phone. The same applies for any claims you may need to make on your policy, with the most relevant numbers being present in your policy documents. 
What should I do if I want to switch? 
In a telling piece of evidence, Kwik Fit has received one star ratings almost exclusively over the last year, according to Reviews.co.uk. 
While this relates to all manner of insurance provided by the company, those specifically relating to Kwik Fit home insurance reviews were still reflective of this stance. 
In fact, you have to go back two years to find a review that recommends their services (correct March 2018). 
If you do happen to want out, avoid falling into any renewal traps by being mindful of your renewal date. 
The Kwik Fit Insurance website mentions that the company may automatically renew your home insurance policy (including any optional extras) five days in advance of the renewal date, unless specifically asked not to. 
What's more, auto renewals can often include price hikes, so be vigilant. 
Top tips for cheaper home insurance 
If you're uneasy about sticking with an insurance company that has, for all intents and purposes, retired from the insurance game, it may be worth finding a new home for your home insurance. 
The suggested replacement by Kwik Fit is Rias. As both are owned by Ageas, this is unsurprising. 
While Rias is the recommended substitute by Kwik Fit itself, any customers thinking of switching shouldn't feel obliged to simply flow from Company A to Company B. In fact, the situation presents the perfect opportunity to play the field and explore the insurance market.  
GoCompare can help you compare home insurance quotes and provide helpful knowledge of the market as a whole. 
This can give a general overview of prices across the board, so hopefully you can get a great deal. 
Meanwhile, it could unearth a better price than you currently have and save you money and hassle in just a few simple steps. 
By Martyn Grant