Legal and General home insurance
With a history that dates back to the days of Victorian Britain, it's fair to say that Legal and General has a fair bit of experience when it comes to the insurance game. Home insurance included.
Key points
Founded in 1836, Legal and General has been providing financial services for almost two centuries
Legal and General home insurance is split into two distinct categories: Gold cover and Silver cover
L&G has won a number of consumer awards, including Home Insurance Provider of the Year 2017 in Moneyfacts' Consumer Awards
Irish novelist Cecelia Ahern once wrote, "Home isn't a place, it's a feeling." As warm and fuzzy as that quote may be, homely feelings are pretty difficult to insure – even in 2018. Luckily, the same doesn't apply for the more literal sense of bricks and mortar. 
Step forward, Legal and General home insurance... 
Legal and General home insurance 
Founded in 1836 by six London lawyers, Legal and General has been a British institution for almost two whole centuries. 
The name itself is was originally coined as a reference to its services, highlighting that policies were available to both legal professionals and the general public. 
To give an idea of just how far back the company goes, 1836 was the same year that saw London unveil its very first railway, the University of London first opened its doors, and Charles Dickens published his first novel. Stateside that same year, Davy Crockett was killed at the legendary Battle of the Alamo. A pretty historic year on all fronts!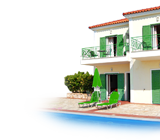 While the world has changed dramatically since then, Legal and General has remained as one of the foremost financial services companies in the UK. 
Today, L&G is a FTSE 100 company listed on the London Stock Exchange, and operates both in the UK and the USA. 
When it comes to home insurance, Legal and General has been insuring British properties for over 90 years, and covers over a million households in the UK. All in all, not a bad choice for anyone looking to insure the four walls they call home. 
Legal and General home and contents insurance 
Like most insurance companies, Legal and General offers three main areas of home insurance. These comprise buildings only, contents only, and buildings and contents combined. 
The buildings insurance focuses primarily on the structure, covering costs of repairing the overall property in the event of structural damage - be it via fire, storm, flood or otherwise. This also includes any outbuildings, fixtures and fittings. 
On the other side of the coin, Legal and General home contents insurance covers personal effects within the home. This keeps them protected against similar troublesome incidents, such as fire, flood and theft.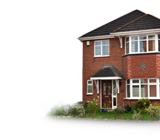 Once a policy has been chosen, L&G offers two further options: a Gold and a Silver home insurance package. 
Gold is logically the highest level of cover available, offering several additional extras as standard. Meanwhile, it also features as much as double the value of cover for aspects such as alternative accommodation, high-risk items and personal money in the home. 
Does Legal and General offer any additional cover? 
If even the shiniest Gold cover underwritten by King Midas himself doesn't satiate your hunger for home insurance, fear not. L&G offers a number of policy add-ons designed to keep you covered more than Leonard Cohen's 'Hallelujah'. 
All the following features and figures were correct in March 2018.
Accidental damage 
Whether you clumsily add a bedroom ceiling hole while rooting through the loft, or you merrily splosh red wine on your new white carpet, accidental damage cover protects you from a whole host of contents and buildings-related blunders. Think of it as protecting your gaff from your own gaffes! 
While this feature is included in the Gold package as standard, it's also available as an add-on for Silver package customers. 
there's no need to worry if you're a bit on the clumsy side, accidental damage cover can protect you from a whole host of contents and buildings-related blunders
Personal possessions cover 
L&G's personal possession cover falls under three sub-categories: cover away from home, valuable items cover and bicycle cover. 
Cover away from home protects the things you carry with you, such as jewellery, mobile phones and handbag contents. Unlike many other insurers, this also covers clothing. So if you happen to lose an expensive leather jacket, L&G will have your back. 
Valuable items cover is as straightforward as it sounds. If you have specific valuables that need cover, this route won't steer you wrong. Better still, this also applies for items both in and away from home. 
Finally, personal possession cover also caters for cyclists, with pedal cycle protection up to £500 per bike. It can also insure bikes beyond that value, if you provide the relevant specifics. 
Family legal protection 
With a name like Legal and General, it should come as no surprise that it also offers dedicated legal cover. 
In fact, L&G offers hefty coverage of up to £50k, allowing you to pursue a variety of UK legal proceedings. These can range from personal injury and wrongful death suits to property disputes and employment issues. 
Home emergency cover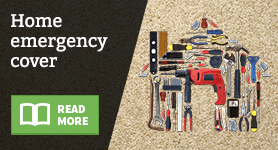 When pipes burst and boilers break, home emergency cover can be invaluable. 
L&G's home emergency cover allows up to £1,000 to fund a call-out, including any fees, labour costs and materials. Better still, in addition to general maintenance issues, this also covers repairs associated with break-ins. 
Much like accidental damage, home emergency cover is also bundled in with the Gold option as standard fare. However, if you're a Silver package holder, you can still buy this as additional cover. 
Legal and General home insurance reviews 
If you're on the hunt for a reputable Legal and General home insurance review, look no further than the Moneyfacts Consumer Awards. L&G boasts the title of Home Insurance Provider of the Year for 2017. 
It also backs this assertion up with a 5-star Defaqto rating in February 2018 - for its Gold home insurance package in particular - solidifying its standing as a credible and dependable insurance provider. 
Top tips for cheaper home insurance 
When it comes to bargain hunting, it's always helpful to compare home insurance quotes with GoCompare before you commit to any insurer. 
If you do eventually plan on cosying up with L&G, there are sometimes discount codes available from Legal and General, so keep an eye out for those. 
However, don't jump in with both feet unless you're sure. If you opt out of Legal and General home insurance, cancellation fees may apply.
What's more, if you pay by direct debit, your policy will also be eligible for auto-renewal unless you specifically request the contrary. 
If you do plan on jumping off the HMS L&G, it's worth noting your Legal and General home insurance renewal date. 
By Martyn Grant