Floods are a force of nature that cannot always be controlled, but there are ways to minimise exposure and loss if your property is under threat.
According to the Environment Agency,† over five million people in Wales and England live and work in properties at risk of flooding from rivers or the sea, whilst more face flood threats from groundwater, surface water, sewers and reservoirs.
In extreme conditions you won't be able to stop flood water, and you should always put personal safety above attempts to protect property and possessions.
But there are steps that you can take to keep water out, to buy yourself time to preserve property and possessions, and to limit the damage that flood water does.
Be forewarned
The Environment Agency offers a comprehensive range of flood-risk warnings for England and Wales, while the Scottish Environment Protection Agency (SEPA)† offers a similar service in Scotland.
Ensure that you're signed up for their alerts (phone, text, email), and look at the flood-warning services on offer from your local council.
It's common sense to keep an eye on weather forecasts and the media, and in an emergency you're likely to hear warning sirens and loud hailers.
Remember that groundwater flooding can strike days or even weeks after rainfall and can last for a long time. Such flooding can also hit unexpected places, including hillsides.
Know the danger spots
For a broad idea of at-risk flood areas you can consult the Environment Agency's Flood Map for England and Wales† or the SEPA website, but for specific danger areas on your property consider weak points such as: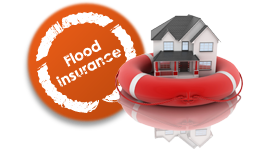 Doorways
Airbricks
Backflow through pipes and drains
Seepage through cable holes and external walls
Groundwater
Remember also that, when flood water rises above a certain level, it simply has to be let into your property; otherwise, the weight and pressure of the accumulated water could destroy the building.
Be prepared
Perhaps the most obvious preparation is to have adequate home insurance cover in place, and you can read our guide to home insurance and flooding and our article on Flood Re for more information on that.
If you know that your home is at risk of flooding, perhaps you should consider large-scale projects for protection such as landscaping your garden and modifying other topographical features around your property. See what help and advice is available from your local authority.
Some such authorities keep lists of vulnerable people who need extra help in emergency situations - if you fall into this category, make sure that they have your details.
Being prepared isn't all about working on the infrastructure of your property
Take a long, hard look at the outside of your property and its vulnerability to water and consider the following measures:
Raising the threshold of your doors
Applying water-proof sealant to exterior walls and repointing them
Raising the level of damp-proof brick courses
Putting non-return valves on pipes and drains
Having covers available to place over airbricks in times of threat
Remember that bricks are porous and water will seep through after prolonged exposure; to help counter this, there are low-cost sealant options that use nanotechnology to reduce the pore size of the brick, meaning it can still breathe but that water can't get through.
In the case of groundwater, sealing floors - a process often known as 'tanking' - can help stop liquid from rising into your property.
There are likely to be other measures you can take inside your house to improve its structural resilience in times of flooding. For example:
Varnish skirting boards, or fit water-resistant skirting
Consider placing kitchen appliances on plinths
Install high shelving to store valuables in times of need
Raise wiring, electrical controls, sockets and fuse boxes to at least 1.5m above floor level
Consider wall-mounted TVs and hi-fis
Install cavity wall drainage
Dry line walls and ceilings
Consider tile flooring with rugs rather than carpets
Think about using dragonboard rather than gypsum board for your interior walls
Look into flood-proof kitchens which will, for example, avoid the use of chipboard
Being prepared isn't all about working on the infrastructure of your property, though. If you know you're at risk you should consider stocking up on, and being ready to use, some simple items that can prove invaluable in flood defence.
Temporary flood barriers can protect individual properties, and they can also be used with your neighbours as part of a wider defence policy - something you may want to discuss with nearby residents.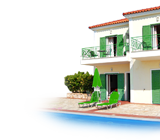 FloodBreak† is one such product, a solution that doesn't require human intervention after installation as it will use the water's buoyancy to raise a flood barrier at times of risk.
Flood boards can be quickly and easily installed on doors when water threatens - remember to buy enough to cover patio doors, too.
Large, sealable bags can be used to keep dry anything from sofas to electrical equipment, so ensure that you have a stock of bags in the house.
A pump fitted under floorboards or in a basement can help to clear flood waters more quickly.
There are also trusty old sandbags - these are generally thought of as a low-cost way of keeping unwanted water out, but note that questions have been raised about their effectiveness and environmental impact.†
Other methods of limiting damage need not cost anything at all:
Know how to turn off your mains water, gas and electricity
Back up computer data to a safe location - consider cloud storage systems
Keep insurance information and a list of valuables in a safe spot - cloud storage could be an option
Limit the damage
However good your preparations, sometimes it's just not possible to keep flood water out and your only option is damage limitation.
If you have more than one floor, move as much of your property upstairs as possible, starting with the highest-value items.
If you live in a bungalow and don't have another floor, that high shelving you installed earlier has its chance to play a big part in protecting your valuables...
Depending on the circumstances and the severity of the flood, it may be time to turn off the electricity, gas and water.
Remember your vehicles, too - can they be moved to a safer area?
Have a plan
Have an emergency plan in place with your family so that you all know where to go should disaster strike, and how you will contact each other. To facilitate this, have an emergency bag packed with:
In times of emergency think about the wider community around you
Bottled water
Survival food
Contact information
A first-aid kit
A torch
Essential baby-care items
Warm and waterproof clothes
A fully charged mobile phone
Your home insurance information
You should know where your local authority's evacuation centre is located, and you may need to find out whether you're allowed to take pets there.
Finally, in times of emergency think about the wider community around you - you've been super-organised, but are there neighbours and friends who need your help?
By Sean Davies
---
Appendix 1: Long-term responses to flood risk
With climate change and the natural rhythms of the Earth, it's clear that flood risk isn't going to go away.
Given the scale of the forces that nature can unlock, learning to live with the inevitability of flood water is likely to be a more sensible approach than constantly trying to fight it
Some such issues were explored on a 2014 edition of the BBC's Inside Science show,† which included the views of Robert Barker, the co-founder of London architectural firm Baca. One solution that his company has worked on is the creation of so-called 'amphibious houses'.
"We developed an amphibious house which sits in the ground and has a floating base so the whole building will lift up when the flood water comes," Barker told the BBC.
"The whole house effectively sits in a dry dock which allows the water to percolate in around it and create the buoyancy using Archimedes' principles. Because it's taking water into the dry dock, it's also removing water from other nearby properties."
Barker said that even such innovative solutions were not enough, though, and we should be taking a wider consideration of the landscape and environment.
It's about taking a hierarchical approach to flooding that we call an intuitive landscape
"We need to look at a range of different options, including creating areas where we can force water and allowing for more storage capacity," he said.
"This could mean creating meanders in rivers, allowing for wetlands in farming space, planning parklands and play areas in cities that can store water and looking at properties with green roofs and green walls.
"It's not about engineering to prevent flooding, flooding is a natural phenomenon. It's taking a hierarchical approach to flooding that we call an intuitive landscape.
"The areas that are more susceptible to flooding should have characteristics such as more plants and wetland areas, and excess water needs a natural evacuation route.
"We should put housing and the most sensitive buildings at higher points and then understand where the water's going to go as it overtops flood defences. By bringing water to the forefront of design we're increasing storage, creating more attractive environments and making it safer for people."