Guide to insuring listed buildings
Key points
You need to tell your insurer if your home is listed - our forms help you make the appropriate declaration
You may find that the cost of your premium is more than with a standard property and your choice of insurers more limited
Make sure you declare an accurate rebuild value
If you want to update your home you'll need to obtain Listed Building Consent
Listed buildings come in all shapes and sizes,† but many are dwellings and need home insurance - even if the cover does differ slightly from your average modern semi.
A listed building is one which has been placed on the Statutory List of Buildings of Special Architectural or Historic Interest.†
How do I find out if my home is listed?
In England and Wales you can search the National Heritage List† to find out if your property is listed. Alternatively, you can contact your local authority.
All buildings built before 1700 which remain in something near their original state are listed, as are most buildings erected between 1700 and 1840.
A property normally has to be over 30 years old to be listed, and post-1945 structures have to be exceptionally important.
Listing a building is intended to preserve it and to protect the country's architectural heritage. At the time this article was first written (September 2014), there were 374,000 listed buildings in England alone.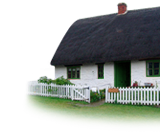 Insuring a listed building
When you use Gocompare.com's comparison process, you'll be asked if your home is a listed building, and whether it's grade I, grade II or has a preservation order/notice.
Grade I
These are buildings of exceptional and international interest, and they make up around 2.5% of listed buildings.
Grade II/Grade II*
Need more information?
Grade II accounts for around 92% of listed buildings and this means they are considered nationally important.
Grade II* acknowledges buildings of special interest and makes up around 5.5% of listed buildings.
Preservation order/notice
A preservation order (sometimes also known as a preservation notice) is a temporary listing served by the local authority.
A notice gives protection to a building. For six months after the notice is brought into effect the property is subject to the same rules as if it were listed. This allows for a formal assessment to be carried out to decide if the building should indeed be listed.
Does it cost more to insure a listed building?
Just as with standard home insurance, one of the main factors in calculating the cost of insuring a listed building is its rebuild cost rather than its market value.
Did you know...?
Listed buildings might need special building materials or techniques, driving up the rebuild cost
It may be judged that a similarly aged, unlisted building has the same rebuild value as a listed property, meaning that the insurance premium could be comparable.
On the other hand, listed buildings might need special building materials that are difficult or expensive to source, driving up the rebuild cost.
They might also require certain building techniques to keep them as close as possible to their original state.
As with other older buildings, listed buildings might not have benefited from modern building techniques and materials. They're sometimes blighted by damp and decay, as well as poor drainage.
Did you know...?
Once you own a listed building you have a responsibility to maintain it and make sure it remains damage-free
Insurers are aware of this and may charge a higher premium accordingly.
What's more, the fact that listed buildings can have different issues to other homes means that some insurers may not be able to provide a quote, leaving you with less options to choose from when you compare the insurance market.
Getting insurance for listed buildings can be complicated, and it's important to check the terms and conditions of any policy you take out to ensure both you and your home are sufficiently protected.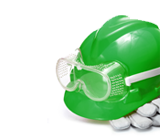 Maintaining and changing listed buildings
The law related to listed buildings is set out in the Planning (Listed Buildings and Conversation Areas) Act 1990.†
Once you own a listed building you have a responsibility to maintain it and make sure it remains damage-free to reduce the chance of needing to make an insurance claim.
Maintaining a listed building can be a costly commitment, but in the event of any damage the right insurance could protect you from costly repairs.
Listed buildings are considered a piece of our history, and therefore have extra protection within the planning system.
If you wish to make any changes to a listed building you need to apply for Listed Building Consent for any work that could affect the special architectural or historic interest of the building.
However, English Heritage emphasises that listing is not a "preservation order, preventing change" and does not "freeze a building in time".
Consent must be sought for any changes to be made which may affect the building's special interest - these decisions are balanced against the site's history, along with functionality, condition and viability.
Listed buildings can be altered, extended and even demolished, according to planning guidance, but if you fail to get permission before changing a listed building you may be fined and could be liable for the cost of restoring the building to its original condition.
By Emily Bater