Home insurance from Lloyds
Having existed for over 250 years, Lloyds Bank has pretty much seen it all and is now one of the 'big four' banks in the UK. But what's the deal with its home insurance?
Key points
Lloyds Bank has been around since 1765, offering a range of financial services like personal banking and home insurance
Lloyds' premier home insurance offers the same as its standard home insurance, but with higher limits and a few optional extras included
Ratings and reviews for Lloyds can be useful. But it's best to do your own insurance research, as what may not have worked for someone else may be just what you need, and vice versa
Lloyds bank was founded in 1765 by John Taylor and Sampson Lloyd, originally as a private banking business.  
Over the years (and there have been a lot of them), Lloyds expanded rapidly - adding products and services, and merging companies left, right and centre. 
Nowadays, Lloyds offers a range of financial services that you'd expect from a bank, like current accounts and mortgages. But during its history, Lloyds had some more unusual services, like providing bank vaults for use as bomb shelters in WWII, and keeping the Olympic Flame alight in 1948.  
Now you've had your fill of fun facts, let's move on to the real reason you're here: to learn more about Lloyds Bank home insurance.  
Lloyds home insurance  
Lloyds lent its first mortgage in 1853, and we're sure it wouldn't have taken the bank long to start offering home insurance to protect its own (and its customers') investments.  
Lloyds offers buildings insurance and contents insurance, which can be bought together or separately. Plus it has some optional extras that you can have to complement your main policy.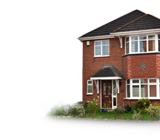 There are two levels of buildings and contents insurance: standard home insurance and home insurance premier.  
With home insurance premier, you get all the same things as you do in the standard home insurance, but with higher limits and some optional extras included.  
Lloyds buildings and contents insurance
For a more detailed look at what Lloyds' buildings and contents insurance covers, you can read the policy documents online. But to save you a bit of bother, here's a brief summary of Lloyds buildings and contents insurance.  
With its standard buildings insurance, you'll get the following included: 
Private residence cover 
Property owners' liability 
Architects' and surveyors' fees 
Alternative accommodation 
Accidental damage to underground services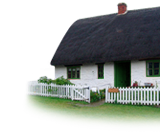 For the standard contents insurance, you'll get cover for: 
Private residence furnishings, clothing and household goods 
Alternative accommodation  
Replacement of matching sets 
Money and credit cards 
Visitor belongings 
For the premier home buildings and/or contents cover, you get all of the above, with higher limits and a few optional add-ons already included. 
For example, the standard contents cover limit for replacement of matching sets is up to £75,000, but with premier contents insurance, this cover is unlimited.  
Home insurance extras from Lloyds 
If you need them, Lloyds offers a few optional extras to supplement your home buildings and contents policies. 
Accidental damage cover will protect your home and its contents against things like spillages and DIY mishaps. This is included in Lloyds' premier home insurance.  
Outbuildings cover includes garages, sheds and summerhouses, as well as their contents. This is also included in Lloyds' premier home insurance.  
Do you have a bike? If you want to cover it, Lloyds has bicycle cover available as an extra.  
Did you know...?
The Lloyds Bank logo wasn't always a horse. Before the iconic black stallion, Lloyds' logo was a beehive, which represented industry and hard work
Personal belongings away from the home cover will give you peace of mind when you're taking your tech or jewellery out and about.  
What about students? Students' cover away from home would cover their things while they're in halls of residence, or other rented student accommodation.  
Want some legal cover? Don't worry, because Lloyds has that as an add-on too. 
If you're looking for a little extra reassurance, Lloyds' home emergency cover will help to cover the cost of emergency repairs, such as damage to locks and windows.  
How to make a home insurance claim 
Get in touch with Lloyds to make a claim on your buildings or contents home insurance. 
If the claim is the result of a burglary, report the crime to the police first, and then contact Lloyds with the crime reference number.  
For more detailed information, you could read your home insurance policy booklet so you know what to do if you need to make a claim.  
Home insurance reviews 
In March 2018, Lloyds Bank home insurance for buildings is 4-star rated on Defaqto, with its premier buildings home insurance rated as 5 stars.  
However, Lloyds' home insurance for contents is rated 3 stars, while the premier contents home insurance is again at 5 stars. 
Regardless of ratings, awards and reviews, it's always worth doing your own research. What may work for some customers may not work for you, and vice versa.  
One of the best ways to find cheaper home insurance is to compare Lloyds with other insurance providers on sites like GoCompare.  
Doing this means you get to see what's being offered, in order of the cheapest price, all in one convenient place.  
Now let's play some whimsical music and envision the Lloyds' horse majestically galloping off into the sunset.  
By Amy Smith