Get the right locks fitted to your outside doors, windows, rooflights and skylights to improve home security, and make your home insurance cheaper.
Compare quotes for home insurance through GoCompare and you'll be asked what type of locks you have on exterior doors and windows.
If you wrongly guess which locks are installed and get burgled, your policy may not pay out, so if the difference between a deadlatch, deadlock or multipoint locking system confuses you, we can help you identify them.
Watch the video and read more about types of lock in your home, security and home insurance.
What locks do I have?
Most homes are secured by one or more of the following types of lock, whether that be on entrance doors (your front door), windows, back doors or patio doors.
Compare your locks to the pictures below.
Five-lever mortice deadlock
The five-lever mortice deadlock is a standard fitting that secures doors (but not uPVC, aluminium or composite doors). It locks inside and out, and often has:
Anti-pick features
Hardened steel plates
Nightlatch
How it works
The locking mechanism is embedded (or 'morticed') into a slot in the door and the strike plate is fitted to the door frame
A key is always needed to operate the lock (usually this will be a 'Chubb' key)
The face plate of the locking mechanism will usually state how many levers the lock has
A BS3621 lock will always be stamped with the British Standard 3621 Kitemark (normally on the face plate of the locking mechanism), like the kitemark pictured
Rim automatic deadlatch with key locking handles
A Rim automatic deadlatch with key-locking handle is a door latch, that's locked and unlocked with a key from either side.
How it works
The cylinder within the lock connects to the keyhole on the outside of the door
It's mounted on the inside of the door
It's often used as an additional security measure rather than the main lock
You may not get the most competitive home insurance quote if it's the main lock, as it's not the safest solution.
Multi-point locking system
A multi-point locking system has a minimum of three locking points that all lock simultaneously by the turn of a key.
How it works
These are most common on patio or French doors - typically uPVC doors - and less common for main entrance points
Some properties may use such a lock on the principle point of entry, though, and insurers will assess risk accordingly
Patio and French doors
Your patio or French doors will usually be fitted with either a multi-point locking system, a top or bottom lock, or a central rail key operated lock.
How it works
A multi-point locking system is fitted inside the doors at the top and bottom of the frame
A central rail key-operated locking system is a locking system that's fitted to the central (vertical) rail where the doors overlap
A top and bottom lock has the most basic level of security of these three, and is usually used as an additional measure in conjunction with a multi-point locking system or a central rail key-operated lock
If your French doors are wooden a lock should always be fitted at 90 degrees to the grain of the wood, reducing the likelihood of splitting if the wood is subjected to pressure.
Accessible windows and key-operated locks
All your windows should be protected by key-operated locks to ensure your home insurance is water tight.
Key-operated locks on windows are normally located on the handle used to open the window, although this will depend on the style, age and type of window fitted.
Accessible windows are on the ground floor or basement level, or within easy reach of the ground and capable of being opened (such as a first-floor window above a flat-roofed, single-storey extension). This also applies to skylights and rooflights.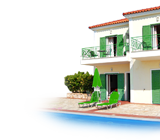 Additional security measures
Nightlatches are mounted onto a door and are usually used as an extra security measure as opposed to a sole lock.
These can be used as an additional lock from the inside and could, as an additional security measure, reduce the cost of your home insurance.
However, the cost of installing additional security measures may not always bring down the cost of your premium. Even if they do, the saving may not cover the cost of the outlay.
Why do I need locks?
Remember that insurers are only likely to pay out in the event of a claim if the lock is used.
If your home is burgled through an open window or door then your claim could be rejected, regardless of the type of lock you've installed.
"If you tell your insurer that you have a burglar alarm or that you have locks on your windows, then they will expect you to use them," says GoCompare's insurance editor, Amanda Bathory.
"If your alarm isn't maintained or you don't lock your windows, then your insurer may refuse to pay out if you need to make a claim.
"The most expensive insurance policy you can buy is one that isn't valid, so make sure you're honest and as accurate when you get quotes.
"Good home security can reduce the chance that you will have to make a claim in the first place, saving you money and hassle in the long run."
If you do decide to change your security measures, make sure you let your insurer know and keep your policy up-to-date.
By Emily Bater