Guide to M&S home insurance
This is not just home insurance, it's M&S home insurance. If you're interested home insurance from one of Britain's favourite retailers, read on to find out more.
Key points
Marks and Spencer runs its two home insurance policies through M&S Bank
The two policies, standard and premier, combine buildings and contents insurance, but these can also be bought separately
Defaqto gave both standard and premier policies 5 stars in 2018
As part of its M&S Bank operations, Marks & Spencer provides home insurance to its customers. Going by its slogan "Spend It Well", is your money best spent on a policy from M&S? Well, we've come up with this handy guide to find out.  
As high-street giants go, Marks & Spencer is one of the biggest. Not only does it have hundreds of shops in Britain, but it also operates franchises all over the world - from Morocco to Norway and the US. 
Diversifying its interests, it opened St Michael Financial Services as a provider in 1985. This later became M&S Money, and is now M&S Bank. 
Marks and Spencer home insurance 
M&S Bank offers home insurance policies to its customers at two levels of cover: standard, and premier. These combine buildings insurance and contents insurance into one policy. 
The standard policy offers: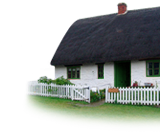 Up to £1,000,000 buildings insurance
Up to £100,000 contents insurance
Up to £1,000 for bicycle cover
up to £1,000,000 for garden contents
Replacement of locks and keys
Full accidental damage cover is the only available optional extra. These figures were all correct in March 2018. 
For premier customers there are no upper limits on buildings, contents, or garden insurance. Added benefits include:
Full accidental damage cover
Cover for students' possessions
Cover for visitors' belongings
Storm damage cover for gates and fences
M&S buildings insurance 
The separate buildings insurance policy is also available in premier and standard types. Buildings insurance is designed specifically to cover the structure of your property and everything that's fixed in the home. Walls, floors and fitted suites are all covered.  
So, if a flood damages your kitchen, or if the roof tiles are blown off in a storm, you may need to make a claim on your buildings insurance. 
A premier buildings insurance policy will offer customers unlimited buildings cover, full accidental damage cover, and alternative accommodation should you have to evacuate your home.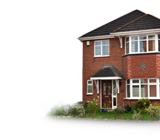 M&S contents insurance 
Contents insurance is also available, and covers everything that isn't fixed down, generally speaking. 
With M&S Bank, this includes new-for-old cover on all replaced contents, cover for garden contents and - with the premier policy - cover for any dependent relatives' possessions if they're in a nursing home. 
It's important to properly estimate the value of your contents, as this can impact the price of your premiums. If not done properly, you could lose out if the worst happens and you haven't got enough cover. Fortunately, we've created a contents calculator to help you out. 
M&S home insurance reviews 
Marks and Spencer's stores may receive favourable reviews from customers, but what about M&S Bank? 
Customer feedback is a tricky minefield to navigate, as many sites don't verify that their users are genuine customers or wholly independent. 
For this reason, companies like Defaqto exist. Defaqto is an independent financial services reviewer. It examines all sorts of products, and rates them out of five stars on their quality and comprehensiveness. 
For 2018, both the premier and standard policies received the coveted 5-star rating. 
Top tips for cheaper home insurance 
It seems like spending your money on an M&S home insurance policy may just live up to its slogan of "Spend It Well". 
However, it's always a good idea to shop around and compare policies, so that you can find the right policy at the right price for you. Who knows – sparks may fly! 
By Nick Dunn