If one item in a matching set was damaged, would your home insurance replace the entire set? Learn more about matching set cover.
Key points
Clauses stating the insurer won't pay to replace the undamaged parts of a set might be in the small print
Read your policy with care to see if it includes matching set insurance
Consider accidental damage, trace and access cover and personal possessions away from home
Home insurance can be a blessing if your home's fixtures, fittings and contents get damaged.
But what happens if, for example, half the tiles in your bathroom get spoiled, or the chair from your three-piece suite is ruined?
You might think that your contents insurance will meet the cost of a new range - but unfortunately your home could end up with a more eclectic style than you bargained for!
That's because under many home insurance policies, the policyholder is entitled to claim the cost only of the item that's damaged.
And if that happens to be one part of a dining table and chairs or a kitchen cabinet door from a range which is no longer available, the homeowner has to choose whether to slot in a mismatched item or stump up the balance of a completely new set for themselves.
When you start to think of all the matching items throughout your home which could potentially get damaged, your existing insurance policy might suddenly seem a little inadequate.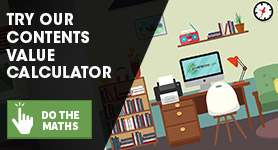 How would you feel, for example, if your toilet didn't match the sink and bath? Or you had matching carpets throughout the house, except in one room?
Luckily, a solution is available in the form of matching sets insurance. It covers the cost of a completely new set and makes sure that your dream home stays just that!
Is matching set cover usually included as standard?
Matching set insurance isn't included as standard with many policies, meaning you'll either have to add it as an extra benefit or get quotes for a new policy on which it is included.
To find out whether you already have matching items insurance as part of your existing cover, read through the policy documents carefully.
Some insurers won't pay out if an item gets damaged when being cleaned or repaired
Clauses stating that the insurer won't pay the cost of replacing undamaged parts of a set might be in the small print, which is why customers often don't realise that the full set isn't covered.
If you need a new home insurance quote, Gocompare.com's form is quick and simple to fill in and allows you to input details of individual valuable items.
You'll be asked questions such as what type of property you live in and whether you want contents insurance, buildings insurance or both.
The results will appear on the page with the chance to look at your preferred choices in more detail.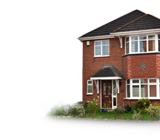 You'll have access to product ratings from independent financial researcher Defaqto to give you an idea of the quality of the policy you're considering, but as always you should read the terms and conditions to get the entire picture.
Things to remember
Some insurers won't pay out if an item gets damaged when being cleaned or repaired, so again check your policy thoroughly to see if it includes clauses like this.
Having accidental damage cover included on your policy may well be needed to make a successful matching sets claim, while trace and access cover is another area that may be relevant.
Financial Ombudsman case studies
Remember to take into account the value of personal possessions outside the home, such as matching jewellery sets.
On most policies you'll have to pay an excess if you make a claim, and you might be able to keep your premiums lower if you agree to a higher excess.
Weigh up the extent of cover you need against the excess, and make sure you could afford to pay it if you had to.
By Rebecca Lees
[SeanSocialShare]