Choose a winner when you compare cheap mobile phone insurance
Key points
Don't just accept a policy offered by the retailer selling you the mobile phone - shop around!
Think about taking out a dedicated gadget insurance policy, where you can get cover for your phone as well as other devices like laptops and cameras
Consider cover you may already have through your warranty, home insurance, travel insurance, bank account or credit card
Mobile phones, many of them expensive smartphones, are a modern-day, must-have.
We're lost without them (literally, sometimes) and rely on them for keeping in touch with loved ones, snapping pictures and listening to music.
But carrying a mobile phone - whether it's top of the range or not - means you're vulnerable to dangers like theft, loss and damage.
There were a whopping 446,000 victims of mobile phone theft in England and Wales in 2016, according to the Crime Survey for England and Wales (CSEW).
High quality smartphones can be expensive and you may have locked yourself into a long-term contract to pay for one - a contract you'll have to keep paying, even if you no longer have the phone.
However there are a variety of ways to cover your phone, so consider the pros and cons of each before deciding.
Mobile phone insurance
When you buy your handset, the sales person or your mobile phone provider may try to add insurance to your policy for a set monthly amount.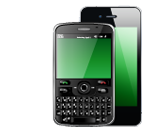 The cost and levels of cover can vary significantly and, while this may seem like the hassle-free option, the price can be more and the cover less comprehensive than with other deals.
Make sure you shop around to find the cheapest mobile phone insurance, as there's no point in paying more than you need to for the same cover.
Remember that you'll have a warranty with your new mobile. On some policies you may be paying to cover a phone in the event that it breaks, but this will be unneccessary when the mobile is under warranty.
What does mobile phone insurance cover?
If you think you need a dedicated mobile phone policy, make sure you read the terms and conditions thoroughly.
Did you know...?
Theft without force or unattended theft may not be covered
For example, one of the main reasons people take out this cover is to have a rapid replacement service, meaning they're not left without their beloved phone.
But not all policies guarantee instant replacement, and some will insist on trying to repair your device before replacing it.
Some policies may offer a replacement phone that's reconditioned or second hand, and you may be liable to pay an excess.
Excesses can depend on whether your phone was lost, stolen or damaged - you may well have to pay more in the event your phone is lost.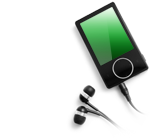 Other things to look out for on a policy include:
Insurance for unauthorised calls and downloads
Overseas protection
Accidental damage cover
Insurance for phone accessories
Cover for phone content such as music, games and apps
Exclusions on mobile phone insurance
It's always a good idea to be aware of clauses and exclusions on your mobile phone insurance.
Did you know...?
There could be age-based restrictions on policies - some won't cover old phones, some won't cover young people!
For example, theft without force or unattended theft may not be covered - potentially leaving you uninsured if your phone is pinched from your pocket, or taken from a table in a restaurant when you're distracted.
Some insurers may refuse to pay out if you accidentally leave your phone in a taxi, or if you're deemed to have been 'careless'. Any sort of water damage might fall under such an exclusion.
There may be a set time limit within which you have to report the phone as lost to the police or the insurer - perhaps 12 hours or less.
Some policies will exclude cover if you're not using the original Sim card, and there could be age-based restrictions.
Gadget insurance
If you're searching for phone cover, think about gadget insurance. Many of the providers are likely to be the same - you just specify your mobile phone when describing your 'gadget'.
As such, all the pros and cons that have been detailed for your consideration when seeking mobile phone cover need to be considered when buying gadget insurance.You may want to insure more than one device with the same policy too - for example your laptop, camera and tablet.
Insuring possessions away from home
Home insurance and mobile phones
Arranging mobile phone cover through your home insurance can be a simple and cost-effective option, but remember there are some downsides to consider.
A claim is likely to take some time to process, potentially leaving you mobile-less for some weeks. You may also not be covered for specialist things like unauthorised calls and data downloads.
Excesses and no claims bonuses
When covering your mobile phone it's important to remember that you'll be liable to pay the excess attached to the policy, so make sure you know how much you're on the hook for.
In some cases the excess could be higher than the cost of replacing the phone, in which case it may be worth paying to replace the phone yourself.
Other options for mobile cover
Before taking out insurance for your mobile, check that you're not already covered with travel insurance, a packaged bank account or premium credit card.
Did you know...?
Damage done by liquid may not be included, even if you have accidental damage cover
Such options can seem like a cost-effective way of arranging cover, but you need to check that the protection is suitable for your needs - there can be many limitations and exclusions.
If you're thinking about such an option, make sure you avoid doubling up on cover - this could complicate claims and can make insurance more expensive in the future.
You might also want to think about self-insuring, whereby any money you would have paid as an insurance premium goes directly into your own savings account instead.
The longer you go without an incident, the more you'll benefit, but - of course - if your phone is lost, damaged or stolen, you may not have saved enough to pay for a replacement, or even for any unauthorised calls.
It's not all about insurance...
For many people, the most valuable thing on their mobile phone will be the things that no insurance can replace - contacts, photos, files and other pieces of vital data.
Did you know...?
Cover for personal belongings in a car is typically limited to fully comprehensive car policies and restricted to around £100
Protecting this needn't cost anything at all - just make sure you regularly back up your phone, considering cloud storage options as well as physical back-ups to mobiles, tablets and hard drives.
If the worst does happen, insurers are now offering digital download cover, which could cover the replacement of music, movies, ebooks and other data.
Perhaps the most valuable advice, though, is to look after and protect your mobile phone to avoid all the hassle and cost associated with theft, loss or damage.
By Emily Bater
[SeanSocialShare]