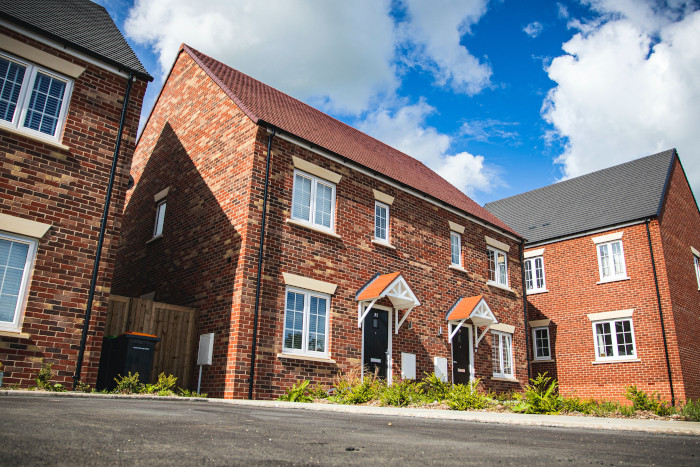 In 2021, we asked property purchasers which attributes they prefer when it comes to choosing a home. The results revealed that spacious living rooms and interior extras were among some of the nation's most favoured features, but are these still at the top of the list a year later?
To find out whether buyers' preferences have changed, we've rerun our research from last year and compared the rankings to our 2021 report.
Top 20 features in 2022
A private garden and central heating are tied as the top feature for homebuyers in 2022.[1] Both were classed as a must-have component by 64% of respondents, meaning these attributes share the number one spot. However, double glazing still remains high up on the list, with this being selected by 62% of those asked.
Secure doors and windows followed closely behind with 59%, as well as a reliable broadband connection, which was picked by 56%.
In contrast, a hot tub was the lowest ranking feature, with just 6% of respondents choosing it as a requirement. A children's playroom, a wet room, and a highly-rated local school also fell to the bottom of the list, all of which were picked by under 10% of those surveyed.
A new addition to this year's list was EV charging points, but these were only considered a necessity by 14%, despite the electric vehicle revolution planned for 2030. This suggests that few Brits are looking to take the zero-emissions step in the near future.
Rank
Feature
%
Position change
since 2021
1
A private garden

64%

-

2
Central heating

64%

-

3
Double glazing

62%

-

4
Secure doors and windows

59%

-

5
Good, reliable broadband

56%

-

6
A good energy efficiency rating

51%

Up 3

7
A driveway or dedicated parking space

51%

-

8
Plenty of electrical sockets

49%

Down 2

9
A new boiler or central heating system

46%

Up 4

10
Local shops and amenities

45%

Down 2

11
A strong mobile phone signal

45%

-

12
Friendly neighbours

44%

Down 2

13
At least two toilets

43%

Up 1

14
A bath

40%

Down 2

15
Cavity wall Insulation

39%

Up 5

16
A garage

37%

-

17
A shower cubicle

35%

Up 1

18
A good 4G or 5G signal

35%

Down 1

19
A living room big enough for a large, flat-screen TV

34%

Down 4

20
A dining room

32%

Down 1
Buyers focusing on energy efficiency amid surge in power prices
With gas and electric prices on the rise, it appears that house-hunters are becoming more concerned about the power consumption of their potential future homes. Out of all the features in the top 20, the three which have risen up the most places since last year are all related to energy. This highlights that energy efficiency is one of buyers' biggest priorities in 2022.
Previously in 20th place, cavity wall insulation has jumped five spots up to 15th, being selected by 39% of respondents. This makes it the biggest mover out of all the features in the top 20. Similarly, a new boiler or central heating system has risen by four positions and is now in 9th place, compared to last year's 13th. It was picked as an essential feature by 46% of house-hunters.
In addition, having a good energy efficiency rating (EER) was picked by just over half of respondents (51%), taking it up to 6th overall - an increase of three places since 2021. This change reveals that Brits are considering the ins and outs of their home when it comes to keeping the bills low and the temperature steady.
Younger buyers are the least concerned about energy issues
While most home buyers are prioritising practical features over stylish ones, energy consumption isn't the leading consideration for all age groups. Interestingly, insulation is less of a concern among the younger generation, as only 16% of 18-24-year-olds said it would be essential to their home, in comparison to 61% of those aged over 65.
Insulation isn't the only feature to divide generations, as a striking 70% of over 65s picked a good EER as a must-have when purchasing a home. In contrast, only 26% of young adults selected this as a necessary characteristic.
Home heating systems rise in priority
The price surge isn't the only driver behind the UK's energy-conscious house-hunters. The rise in demand for a new heating system could also be linked to the 2025 gas boiler ban, which was announced late last year.
The ban will cease all fittings of gas boilers in new-build homes as of 2025. This change is likely to affect existing homeowners, too, as they make the switch in order to maintain property value and efficiency.
Having a new boiler/heating system installed, especially a smart one, could greatly reduce the cost of heating your home. Features such as scheduled heating and controlled temperature can help in avoiding power-up-related costs.
Ceri McMillan, home insurance expert at GoCompare, said:
"The ongoing increases in the cost of living and the energy crisis is understandably impacting how buyers prioritise their property features, with more people looking for homes with energy-efficient features, such as cavity wall insulation."
"When house-hunting, it's always worth considering how much a property will cost to run, so keeping an eye out for energy-efficient homes that are well-insulated is a wise step. However, keep in mind that your energy-use habits will also have an impact on how much you pay. When you move in, try to avoid leaving appliances on standby, and consider installing a smart meter in order to minimise your bills."
Additional energy-saving tips can be found here.
About This Data
[1]The statistics and data used within this report were collected from a Maru/Blue survey, which asked 2,048 UK adults what features they considered must-haves when purchasing a new home.