Home insurance with the Post Office
Have you been wondering about Post Office home insurance? If you want to know more, have a read of this handy guide. You never know, it could be just the kind of policy you're looking for!
Key points
The Post Office offers buildings and contents insurance, which can be combined or kept separate, for under 50s and over 50s
Add-ons like legal protection and home emergency cover are also available to supplement your home insurance policy
For more details of the Post Office's home insurance, check the policy documents. And don't forget to compare insurance providers to hopefully save you some time and money!
Before we dive in to its home insurance, it might be useful to start with some background on the Post Office and what Royal Mail does.   
Founded in 1986, the Post Office and Royal Mail were a part of the Post Office Corporation, which was renamed the Royal Mail Group in 2001.  
The Post Office is a retail company that provides things like stamps and banking, as well as accepting letters and parcels for delivery. The Royal Mail is responsible for delivering the post to customers in the UK.  
An easy way of illustrating this is by looking at Postman Pat, the children's TV show (yep, we're serious). Mrs Goggins, the postmistress, collects the letters and parcels in the Post Office, which are then delivered by Postman Pat (and his black and white cat) in his Royal Mail van.  
And now we've all got the Postman Pat theme tune running through our heads for the rest of the day… sorry! *starts whistling* 
The Post Office has a financial services brand called Post Office Money, which offers things like home insurance, mortgages and credit cards. It's also the service you can use to change your travel money.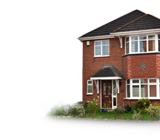 Post Office home insurance 
The Post Office Money offers home insurance policies for under 50s and over 50s.  
Both policies are essentially the same cover, but the over 50s home insurance offers additional benefits. These include unlimited alternative accommodation, accidental damage cover, and higher limits on replacement locks, garden contents and plants.  
The Post Office offers buildings insurance and contents insurance, which you can have separately or packaged together.  
Home contents insurance 
Post Office contents insurance for both under and over 50s home insurance policies will cover your personal possessions against loss or damage, within and away from the home, to a certain value.  
Some of the things included in the Post Office contents insurance are: 
Replacement locks and keys 
New-for-old cover 
Cover for garden plants and garden contents, like patio furniture and BBQs  
10% extra contents cover around the time of special events like birthdays, weddings or Christmas 
If you have expensive individual items, like a high-tech tablet or a vintage record player, you may need to list them separately as single items, to make sure their value is covered.  
Home buildings insurance 
The Post Office's buildings insurance will cover the physical structure of your home - and permanent fixtures like kitchen units - against fire, theft, flood, storm, vandalism, and leak and subsidence damage. You're also covered for accidental damage to certain appliances.  
What about policy add-ons? 
If you need something extra, the Post Office do optional add-ons for legal costs, full accidental damage protection, additional cover for your possessions away from home, and home assistance.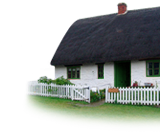 Home assistance provides emergency cover for things like plumbing, drainage or electrical problems, and pest infestation.  
Need to make a claim on your Post Office home insurance? 
To claim on your Post Office home insurance policy, get in contact with the Post Office team with your policy documents close at hand.  
If your claim is due to theft, report the incident to the police first, and then contact the Post Office claims team with the crime reference number.  
Check your policy documents for more information on how to make a claim and the full details of what your policy includes.  
Post Office home insurance reviews 
Post Office Money has been awarded the Best Online Home & Contents Insurance Provider 2017 by YourMoney.  
In March 2018, it also has a 5-star rating for its over-50s buildings and contents insurance, and 4 and 3 stars respectively for its under-50s buildings and contents cover.  
Regardless of what you find on review and award sites, it's worth doing your own research. Compare prices of other home insurance providers with the Post Office's own policy to see what works for you.  
All together now: "Postman Pat, Postman Pat, Postman Pat and his black and white cat…" 
By Amy Smith